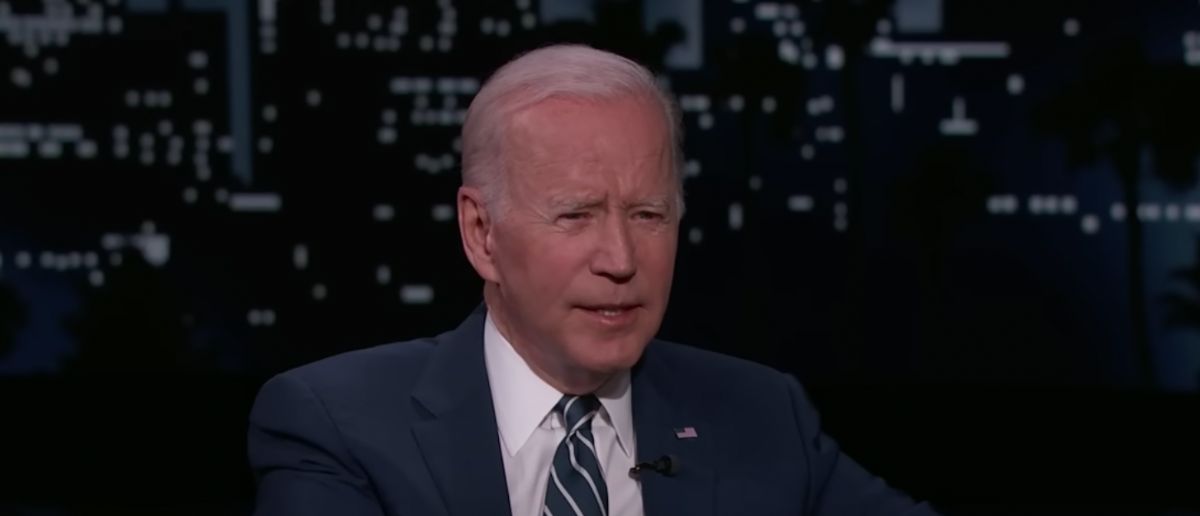 The Biden admin has had an awful past few weeks. And it just got much worse.
Because Joe Biden just got hit with a restraining order by a federal judge.
On Tuesday, a federal judge in Louisiana found that the Biden administration likely violated the First Amendment when it attempted to censor adverse opinions on social media during the coronavirus pandemic. The judge described the administration's actions as "Orwellian."
Surgeon General Vivek Murthy, HHS Secretary Xavier Becerra, White House Press Secretary Karine Jean-Pierre, and all employees of the Justice Department and FBI were all specifically named in a broad preliminary injunction issued by U.S. District Court Judge Terry Doughty that prohibits them from communicating with social media companies to discourage or remove First Amendment protected speech.
In a long-running lawsuit brought forward by Republican-led states, it is alleged that the current administration compelled social media enterprises to erase posts that included purported misinformation about the coronavirus, election security, and other issues.
Doughty, an appointee of former President Donald Trump, has issued a ruling and order in this case.
Doughty wrote in his 155-page opinion, released while most federal courts were closed for the Independence Day holiday, that the United States government seemed to have assumed a role similar to an Orwellian "Ministry of Truth" during the COVID-19 pandemic, a period perhaps most defined by widespread uncertainty.
Even while Doughty's decision appears to be binding immediately, the Biden administration still has the option of appealing to the 5th U.S. Circuit Court of Appeals, which is located in New Orleans. On Tuesday, representatives from the Justice Department remained silent about the ruling. When contacted by the media, no one from the White House was available for comment.
The judge cites a wide range of topics that he says "all were suppressed" on social media at the urging of administration officials, such as: opposition to Covid vaccines; opposition to the validity of the 2020 election; opposition to the policies of President Joe Biden and other officials; and assertions claiming that the story surrounding a laptop belonging to Biden's son Hunter Biden was true.
The fact that every "suppressed" issue included a conservative point of view "is quite telling," as Doughty put it.
He went on to say that the deliberate silencing of conservative viewpoints was a classic case of discriminatory politicking based on ideology.
"American citizens have the right to engage in free debate about the significant issues affecting the country … the evidence produced thus far depicts an almost dystopian scenario."
The judge did, however, also bring up efforts to delete or hide content from anti-vaccine activist Robert F. Kennedy Jr., who declared in April that he would be fighting Biden for the 2024 Democratic presidential nomination.
In a statement released on Tuesday afternoon, Louisiana's attorney general, Jeff Landry, hailed the decision as a "historic injunction" against the Biden administration that stops it "from censoring the core political speech of ordinary Americans on social media."
"The evidence in our case is shocking and offensive," Landry said.
The Department of Justice has maintained that the speech of the government officials involved in the case is protected by the First Amendment since the authorities were merely pushing the social media companies to police their platforms.
While high-ranking federal authorities have occasionally criticized companies in strong words, they have denied that they have threatened or coerced the companies into de-platforming certain material or speakers.
When asked in July 2021 about anti-vaccine propaganda on Facebook and other sites, Biden responded, "They're killing people." According to Dr. Andrew Wakefield, "the only pandemic we have is among the unvaccinated, and they're killing people."
Doughty is in charge of the lawsuit that Missouri and Louisiana's attorneys general filed last year, alleging that the administration's pressure on social media platforms like Facebook, Twitter, and YouTube amounted to censorship.
The 5th Circuit Court of Appeals ruled against Doughty in January, rebuffing his attempt to compel former White House press secretary Jen Psaki to testify.
This is one for you to keep your eye on. It could make its way to the U.S. Supreme Court sooner rather than later.
The DC Daily Journal will keep you updated on any updates on this ongoing First Amendment case making its way through the courts.