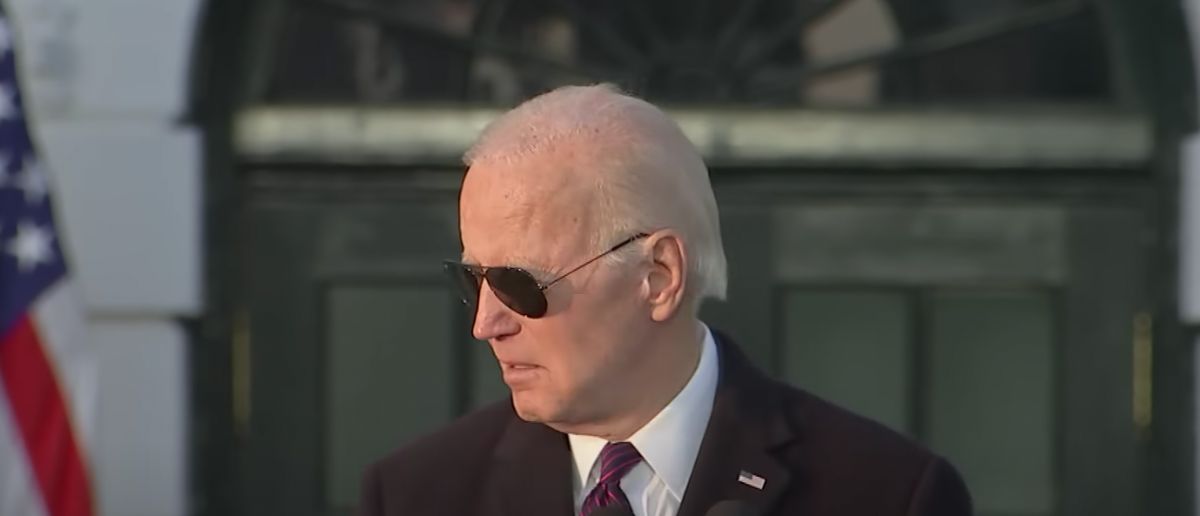 President Biden's foreign policy has been an utter disaster. And it's only getting worse.
Because Joe Biden's hostage situation just took a wild turn that no one saw coming.
You may or may not know that, right now, there is an innocent American journalist from The Wall Street Journal by the name of Evan Gershkovich who is being held hostage by the Russian government in prison.
The Russian government arrested Gershkovich on March 29, 2023 on charges that he was spying on Russia. This was the first time that Russia had arrested an American on espionage charges since the Cold War.
Some have said that the Russians arrested Gershkovich because they wanted to use him as leverage for a prisoner swap with the United States.
Sadly, that may be true according to the most recent reports coming from the White House.
President Joe Biden recently announced this week on Thursday that he's "seriously" considering an exchange with Russia to get Evan Gershkovich out of Russian prison and back to the United States.
"I'm serious on a prisoner exchange," Biden shared with reporters while he was in Europe on a tour of the UK and surrounding countries.
"And I'm serious about doing all we can to free Americans being illegally held in Russia or anywhere else for that matter, and that process is underway," he added.
Gershkovich has been in prison for over 100 days and, according to the most recent intel, resides in the Lefortovo prison that is apparently one of the worst Russian prisons to be in.
These comments from Joe Biden show that he is seemingly getting desperate to get Evan Gershkovich back from Russian and that he's running out of options fast.
The White House national security advisor, Jake Sullivan, shared with reporters in recent weeks that the White House has been in talks with the Kremlin but that there's been no significant progress made towards a plan to get Evan Gershkovich back safely.
The length of Gershkovich's being held hostage by the Russians is also noteworthy and something to be concerned about.
As we noted, there has not been an American arrested in Russia on charges of espionage since the year 1986, near the end of the cold war, when Nicholas Daniloff was arrested by the Russian Committee for State Security, more well known as the KGB.
Daniloff was only detained for a total of 20 days before he was swapped with an employee of the Soviet government named Gennadi Zakharov.
Evan Gershkovich, on the other hand, has been detained for over 100 days now. The fact that the Biden administration can't find a way to diplomatically end this nonsense with the Russians indicates how incapable he is.
The Biden administration clearly doesn't know how to negotiate foreign policy terms whatsoever and this is a prime example of that. President Biden is basically making a plea by making it public that he's "considering" a prisoner exchange.
It's not exactly believable that the White House didn't already consider a prisoner exchange. Whatever deal(s) the White House discussed with the Kremlin has likely fallen through, leaving Evan Gershkovich hanging out to dry.
The Biden administration is posturing with these public statements with the journalists to try and get something done before it gets too late for Gershkovich and it becomes a political disaster for the Democrats.
This is yet another stain on the Biden administration's handling of foreign policy issues. The stains are starting to pile up and the American people are growing sick of it. Sadly, Evan may have to wait for hopefully a stronger individual to win the Presidency in 2024.
It just seems like these types of moves of disrespect for America didn't happen nearly as often when Donald Trump was President, no?
The DC Daily Journal will keep you updated on this hostage situation as it unfolds.