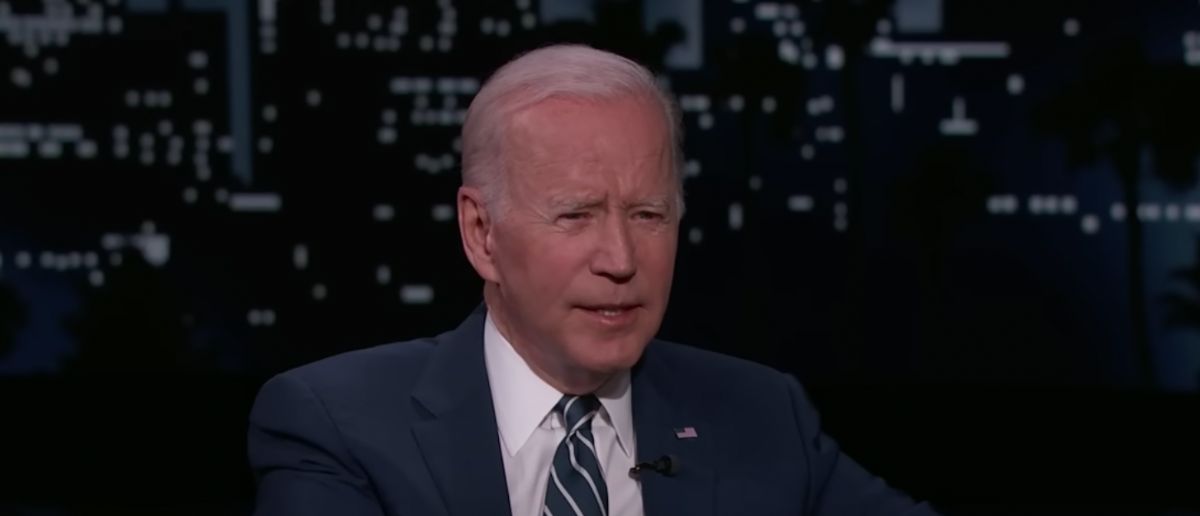 Biden needs to learn when to keep his mouth shut. He just got himself into a world of trouble.
And Joe Biden is in hot water after admitting a startling secret in a recent interview.
President Joe Biden received criticism on Sunday after revealing sensitive US military intelligence during an interview, which critics argued may embolden America's rivals.
Biden told CNN's Fareed Zakaria that he is sending cluster munitions to Ukraine because the US is out of 155mm artillery ammunition.
"These are weapons that 100 nations banned, including some of our closest NATO allies," Zakaria said.
"When there was news that the Russians might be using it admittedly against civilians your then press secretary said this might be constitute war crimes."
"What made you change your mind and decide to give them these weapons?" he asked.
"The Ukrainians are running out of ammunition," Biden responded.
"The ammunition, that they used to call them 155-millimeter weapons. This is a war relating to munitions, and they are running out of that ammunition and we're low on it. And so what I finally did, I took the recommendation of the Defense Department to, not permanently, but to allow for in this transition period where we have more 155 weapons, these shells for the Ukrainians, to provide them with something that has a very low dud rate. It's about — I think it's 150, which is the least likely to be blowing.
"And it's not used in civilian areas. They're trying to get through those trenches and stop those tanks from rolling. And so — but it was not an easy decision. And it's not — we're not signatories of that agreement. But I — it took me a while to be convinced to do it. But the main thing is they either have the weapons to stop the Russians now from their — keeping them from stopping the Ukrainian offensive through these areas, or they don't. And I think they needed them."
WATCH: Joe Biden broadcasts to the world that the U.S. is low on 155mm shells.

Does President Biden not care that our adversaries in communist China are listening?
pic.twitter.com/SxaI6jHo49

— Steve Guest (@SteveGuest) July 9, 2023
Biden's words drew criticism online from observers who said he should not be giving such sensitive material to the public during interviews.
"Joe Biden broadcasting to the world that the US is low on 155mm shells," Republican strategist Steve Guest tweeted.
"Moron. Does Biden not care that our adversaries in China are listening?"
"Just spectacular," attorney and journalist Kurt Schlichter observed sarcastically.
"Biden appears to be saying we're sending cluster bombs to Ukraine because we're out of other munitions," tweeted Democratic presidential contender Robert F. Kennedy Jr.
"Looks like a pretext for even more military spending to me. The time has come to offer diplomatic alternatives to war + bring both sides to negotiating table."
"Love when the president of America goes on CNN to tell everyone we're low on ammo," conservative strategist Logan Dobson tweeted.
Depending on the classification status of the information, Biden could also face legal repercussions, but that is yet to be seen.
Stay tuned to the DC Daily Journal.