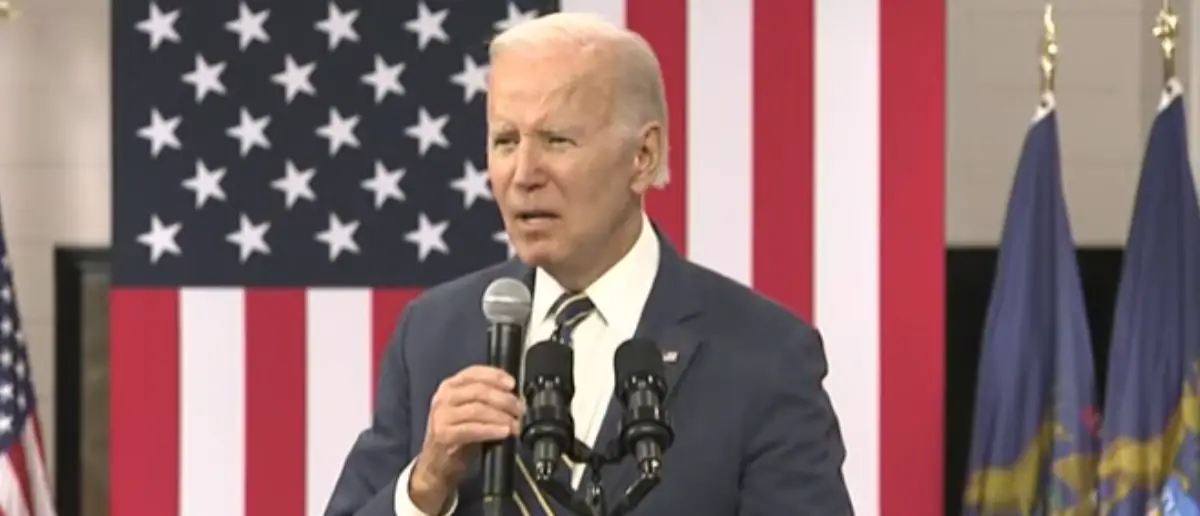 Everything points to Joe Biden running for a second term in 2024. Biden is likely to say what he plans to do soon after the Christmas holidays.
But Joe Biden is losing his mind after one Democrat unveiled their plan to run against him in 2024.
President Joe Biden thought that the Midterm Elections would stop people from talking about him leaving office in two years because he is getting older and his mental and physical abilities are getting worse.
Biden was wrong, though.
Since the midterm elections, the number of Democrats who want President Biden to run has dropped from 45% to 40%, according to a recent poll by USA Today and Suffolk University.
Only 23% of all Americans, according to the same poll, want him to run again.
But President Biden still says he is running for re-election because he thinks he is the only Democrat who can beat former President Trump in 2024.
Biden's family and staff also say that the President wants to run for re-election and will soon say what he plans to do.
"I expect it shortly after the holidays," White House chief of staff Ron Klain said of Biden's decision to run for a second term. "But I expect the decision will be to do it."
Although numerous Democrats have publicly stated that they feel Biden should step down or have simply refused to express their support for his re-election, none have stepped up and stated that they would Primary him if necessary.
Marianne Williamson ran as a Democrat for President in the 2020 Democratic Primary.
Reports say that at a party in Los Angeles last month, Williamson criticized "corporate Democrats" and said that someone should run against Biden in a Primary in 2024.
Tara Palmeri of Puck News just said that Williamson "has already reached out to potential donors" and has been to South Carolina, New Hampshire, and Iowa.
Williamson is reportedly setting up shop in South Carolina and reaching out to former Bernie Sanders staffers to see if they want to join his team.
Williamson also got an exploratory committee page on Act Blue, the top online fundraising site for Democrats.
In 2020, Williamson's campaign fell apart before the debate, so she gave up and backed socialist Senator Bernie Sanders in January of that year (I-VT).
But even though no other Democrats are talking about running against President Biden, he does not have a lot of strong support right now.
And if Williamson officially enters the race, it will give Joe Biden another headache because it will bring his age and declining mental abilities back into the public eye.
Stay tuned to DC Daily Journal.