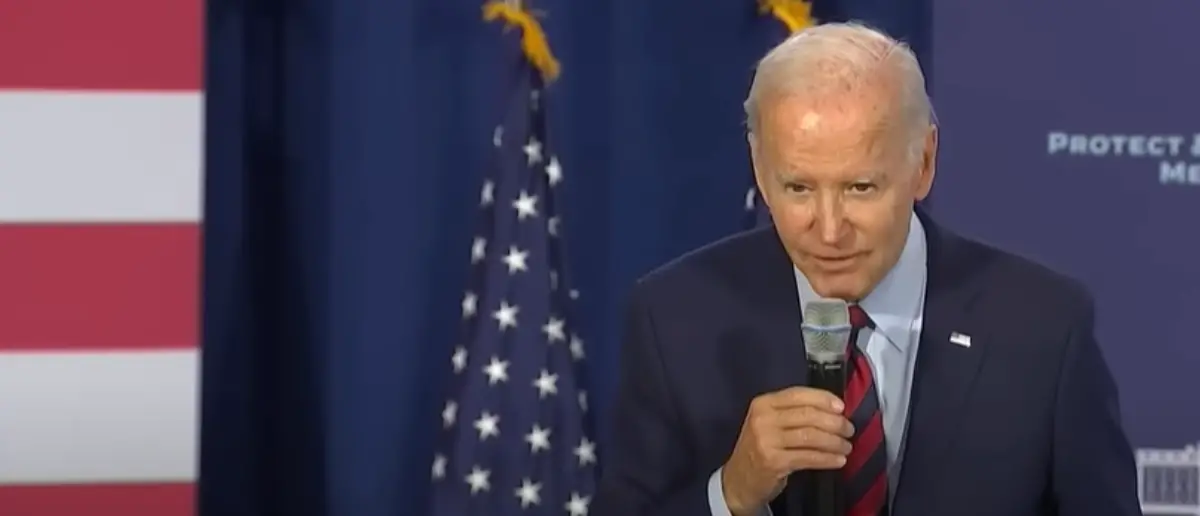 Joe Biden is a bumbling, scandal-filled mess. Biden's problems have made things worse for the Democrats.
And Joe Biden is petrified after this skeleton in his closet came back to haunt him.
George Santos, who will be the next Republican congressman from New York, is being criticized for basically lying about his whole life story while running for office.
Santos lied about being Jewish, about his grandparents running away from the Holocaust, about his parents owning rental properties, and about his past jobs.
MSNBC host Chris Hayes did a huge self-own when he wrote on Twitter that Santos' lie went way beyond what politicians usually do to hide the truth.
"I think there's a line between 'normal' politician bs-ing and conman serial lying, and he's got infractions on either side of that line," Hayes wrote.
"I mean it would have been a pretty big deal if it turned out Joe Biden didn't actually have a law degree!"
Washington Examiner reporter T. Becket Adams hit that slow pitch softball out of the park by explaining that Joe Biden lied about every part of his education except for the fact that he had a law degree.
"Sure," Adams wrote. "Biden lied about being the first in his family to go to college, lied about his scholarship, lied about finishing in the top half of his class, lied about having 3 undergrad degrees, and lied about being a professor. But, by God, the law degree is real!"
Adams added, "They will always find a way out." "Always."
The founder of Grabien News, Tom Elliot, then went on to list the shocking number of lies Biden has told about his own life.
"— Survived a fire — Arrested in civil rights march — Star football player — Once a truck driver — Arrested meeting Mandela — Son killed in Iraq — Overheard mass shooting — Top of his class in college — Hit a 368' homer in baseball game — Had job at timber co.," Elliot posted on Twitter.
"— Oil industry somehow gave him cancer — Won a fight against a drug dealer named Cornpop — Dead Amtrak worker awarded him for riding 1.8 million miles — Attended Temple services on a Sunday — Raised in Puerto Rican community — Worked as a college proof," Elliot added.
Biden lied about the driver of the other car in the accident that killed his wife and daughter. This was one of the worst lies he told about his life.
Bide lied for years that the man had "drank his lunch" and was drunk when the accident happened.
In 2009, Biden finally told the man's kids he was sorry for telling lies about their dad.
George Santos's story about his life was a lie.
But if Democrats want Santos to quit because he made up parts of his biography, Joe Biden can't be allowed to be in office.