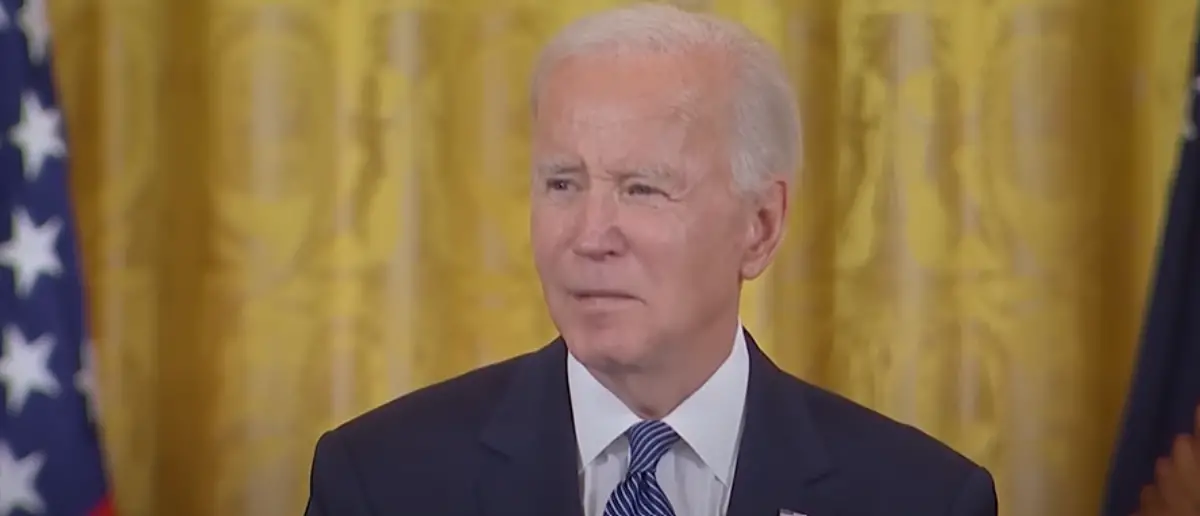 With less than two weeks until the November midterms, the Democrats can't afford another scandal. But they're in for a rude awakening.
And that's why Joe Biden is scrambling to hide this damning report from every American.
Joe Biden's presidency has been a disaster for the Democrat Party.
Every gaffe and stumble in his speech and actions shows the American people just how unfit to lead the country he is.
But nothing can compare to the policies that Joe Biden has foisted onto the American public.
He made America a laughing stock with his poorly calculated withdrawal from Afghanistan.
He's crippled the dollar with massive inflation and interest rates so high that many are predicting a recession next year.
He's also put his public support behind the most radical social schemes of the Left including abortion-on-demand up to and even after birth and doling out puberty blockers to children.
But one area that the media has refused to cover is the absolute dumpster fire of a crisis at the southern border.
And after the release of the end-of-fiscal year statistics on border crossings, Joe Biden is wishing he could make it all go away.
On Friday, U.S. Customs and Border Protection released the numbers showing that a record 2.4 million illegal immigrants were stopped at the border over the past year.
September itself was the third-highest month seen during the Biden Administration with 227,547 stops recorded by Border Patrol.
The CBP acknowledged that illegals from "three failing communist regimes" made up more than a third of encounters in September, but still the vast majority came from normal Latin-American governments like Mexico.
Other staggering numbers included the number of known deaths of illegal immigrants during crossing, which shot up to 856 for the year.
There have already been 25 more deaths since the start of the fiscal year on October 1st. And, of course, this doesn't include the deaths of people never found or dispatched by the cartel.
But probably the most concerning statistic was the number known or suspected terrorists who crossed the southern border.
In all, 98 people on the terror watch list were arrested over the past year at the border, including 20 in September alone.
For perspective, on 26 known or suspected terrorists have been arrested at the border in the past FIVE years before this year.
It's no wonder Democrats and Leftist media outlets aren't addressing the numbers.
There's no possible way to spin this crisis to help them. So instead, they're trying to blow past it and forget it even happened – at least until after the midterms.
Stay tuned to DC Daily Journal.