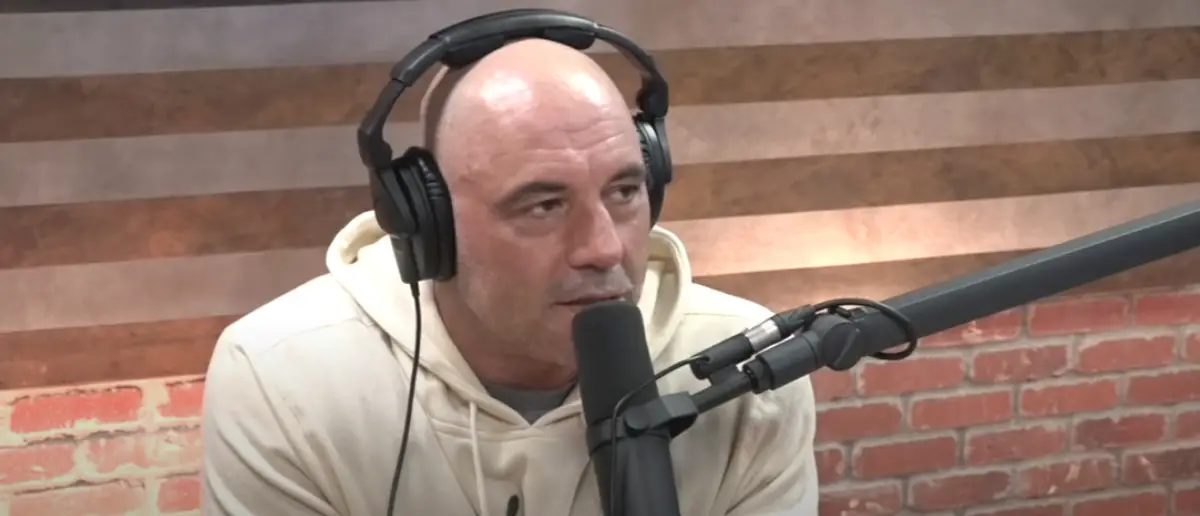 President Biden has made many enemies because of his failed policies that have destroyed people's lives. But not even Joe was prepared for what just happened.
And Joe Biden is shaking in his boots after this one person unleashed on him.
Joe Biden's presidency has been an unmitigated disaster for the American people.
Thanks to his administration Americans are feeling the pain at the gas pump and grocery store thanks to his massive inflation.
And that doesn't even touch on his mishandling of the crisis at the southern border, his pushing of the experimental butchering of kids under the guise of "trans-affirming care," and his condemnation of anyone who supports Donald Trump as a "radical extremist."
But something the media doesn't want to talk about is how Biden can barely put a sentence together and major statements are released without any indication they come from Biden himself.
And Joe Rogan, the host of the influential podcast "The Joe Rogan Experience" had some choice words about Biden.
He exclaimed that having Joe Biden as the President of the United States is "f***king dangerous" thanks to his extreme rhetoric.
Rogan referenced Joe Biden's promise to defend Taiwan in the event of a Chinese invasion and his inflammatory comments about the Russian invasion of Ukraine.
On top of that, Rogan and his guest, libertarian political commentator Dave Smith, talked about Biden's obvious mental deterioration.
The duo discussed how "insane" it is that Biden says "insane things" before Smith said "the White House issued a statement that their policy has not changed. Who's the White House?"
"That's why having a guy like him in office is f***ing dangerous," Rogan shared. "But that's legitimately dangerous, man."
Rogan said it is why he said he "can't vote for Biden," which he said he got a lot of "s***" for.
"'Like I'd vote for Trump before I'd vote for Biden,'" Rogan shared. "And the reason being is like you knew this. You knew he was deteriorating. Forget about his policies when he was lucid. I mean he was lucid during the Obama administration."
"You barely heard from him," he continued. "See, regardless of what you think about his policies, like as a human, that's in a position of extreme stress and power. That's nuts … that's insane. He's so far gone."
Joe and Dave went on to question whether the Democratic Party should run either Biden or Vice President Kamala Harris, who they made clear couldn't perform on the world stage and wondered what the party will do about it.
Rogan compared the vice president to the "girlfriend" of those "really good comics" who also "does comedy too, but she bombs every time."
"Like they trot her out every now and then, they're like 'give her one more chance. Let her talk. Let her talk,'" Rogan said. "And it's always chaos."
"It's like now she's so triggered burnt," he added. "You could tell that she's almost like shell-shocked. Yes, she's much worse."
Stay tuned to DC Daily Journal.