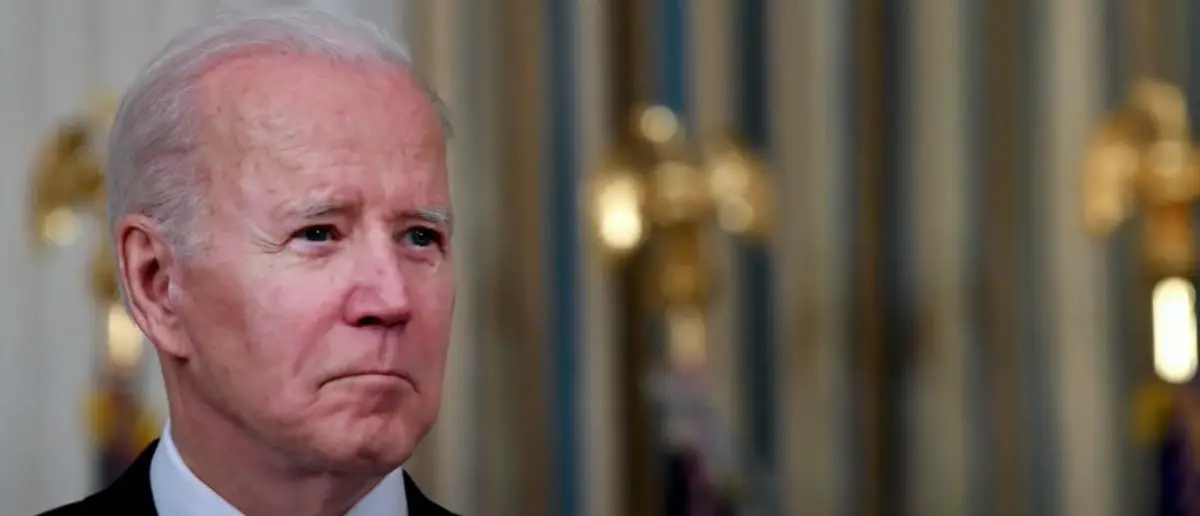 Biden can't seem to go one day without having some new scandal bubble up. He is easily one of the most incompetent and corrupt presidents in American history.
And Joe Biden is wishing he had somewhere to hide from this bombshell report.
Everyone in the Biden administration has been lying through their teeth since Biden assumed office.
According to Kamala Harris, we're supposed to ignore the flood of over 4 million illegal immigrants over the border since Biden's inauguration because she assures us "the border is secure."
Don't worry about prices across the economy skyrocketing thanks to Joe Biden's rampant spending shooting inflation to historical levels, it's "hardly" up "at all" according to Biden.
Don't question why we're draining our Strategic Petroleum Reserve by selling millions of barrels to China and refusing to drill oil in America in the wake of unprecedented shortages of oil, it's all OPEC's fault according to Biden.
But another scandal just broke about Joe Biden spending millions of dollars pushing COVID vaccine propaganda on everything from TV channels, to podcasts, and even religious radio stations.
According to documents obtained by Judicial Watch, the Biden administration tried to plant a "trusted messenger" on the Joe Rogan's podcast to promote COVID vaccines.
Rogan has made waves for having unedited conversations about the COVID pandemic that can diverge from the accepted narrative pushed by the United States government.
Earlier this year, Rogan's questioning of the official narrative led several celebrities to attempt to deplatform him over alleged "disinformation." But Spotify refused to renege on their $100 million deal with Rogan.
But this was just one instance of the Biden administration running propaganda at the taxpayer expense.
In April 2021, the Department of Health and Human Services announced a "nationwide, grassroots network of local voices and trusted community leaders to encourage vaccinations, with more than 275 founding member organizations that have the ability to reach millions of Americans."
"This effort will mobilize health professionals, scientists, community organizations, faith leaders, businesses, rural stakeholders, civil rights organizations, sports leagues and athletes, and Americans from all walks of life to become leaders within their own communities to help get friends, family, and neighbors vaccinated," the agency said to the press at the time.
The documents obtained by Judicial Watch show just how broad this effort was.
They targeted religious groups, asking for a vaccination special on Christian Broadcast Network featuring Evangelical leaders being vaccinated on air.
Not only that, but they convened a meeting of Catholic editorial boards to push COVID vaccination efforts in Catholic newspapers and newsletters across the country, including America Magazine, Florida Catholic, The Catholic Spirit, and The Tablet.
Other objectives of the program included a request that "the TV morning and daytime talk shows feature special vaccination reunion moments with everyday Americans talking about what this means to them (ex: hugging grandma for the first time)."
It even went so far as to contact social media personalities on the popular apps Tik Tok, YouTube, Instagram, and Snapchat to promote vaccination to their audiences – even going so far as to ask for them to make dance trends or funny videos to encourage getting the shot.
"These records show a disturbing and massive campaign by the Biden administration to propagandize and politicize the controversial COVID vaccine," said Judicial Watch President Tom Fitton. "It seems as if the entire entertainment industry was an agent for the government!"
Stay tuned to Dc Daily Journal for updates.