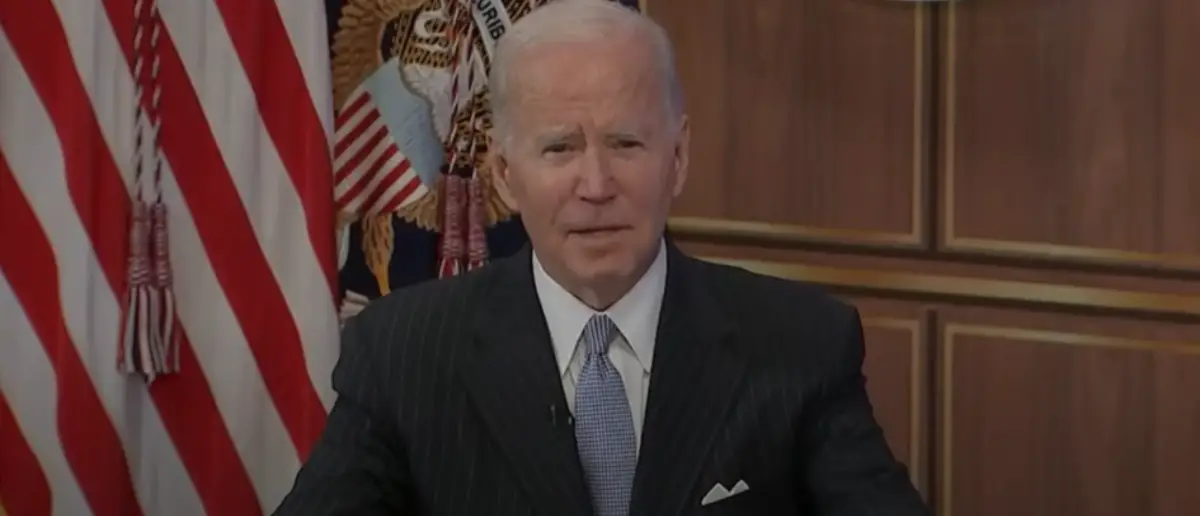 President Biden has made many mistakes. One in particular is back to haunt him.
Because Biden's just got backstabbed by the last person he ever expected.
If there's anything the Democrat Party and the radical Left hates the most, it's anyone who will harshly criticize their Party and movement.
The Left can't stand it when any one that's supposed to be "in their circle" criticizes them, or worse, disagrees with them.
Let's not act like Democrats don't lose their minds when they hear about a black conservative man sharing his own opinion.
Even worse is when someone who used to be within the Democrat fold defects to opposition.
Former Democrat Presidential candidate and House Representative Tulsi Gabbard did that last year in a shocking "coming out" video where she denounced Democrats and everything they stand for.
It appears the Democrats may have another Gabbard situation on their hands, but this time regarding a former top Joe Biden White House official.
The Former Whitehouse Press Secretary, Jen Psaki, has been raising eyebrows lately with comments that seem to be aligning herself with a more "centrist" view than what she would've been used to during her time at the Biden White House.
The latest of which come in the form of Jen Psaki criticizing the Democrats for doubling down on the Trump indictment charges.
Psaki said that Democrats need to be "silent" on this issue and that it is not the time for Democrats to "celebrate" or "brag."
"Now is also not the time for Democratic candidates to celebrate, to brag, to predict the outcome of the legal cases. If you can, I'd actually just put your head down and stay out of it for now," the former Biden White House spokeswoman said.
She then advised the White House to make the "bet" that Americans will trust what Joe Biden is doing more than having to tear down his opponent, Donald Trump.
"If you're sitting in the White House right now, you are making the right bet that the public cares a whole lot more about what the president is doing to actually make their lives better than what he thinks about a hush money payment," she added.
Psaki later noted that a poll indicated that around 90% of Republicans and 70% of independents and 30% of Democrats think that the indictment charges being against Trump are politically-motivated.
Of course, Jen Psaki would never actually defend Trump from these politically-motivated indictment charges. That would be a step too far for her.
But what this does tell us is that she is definitely mindful of the fact that this could easily come back to bite the Democrats when the dust settles.
If the Democrats start bragging about these indictment charges, which many are already doing, that could be problematic for the 2024 election cycle.
As Psaki noted, the polls are quite clear that the American people generally aren't a fan of the way Trump is being targeted with injustice.
As such, if the Democrats parade this issue and Trump ends up relatively unscathed, then the American people might come out in droves to support Donald Trump and the Republicans in 2024.
Psaki knows this, and she's quietly trying to keep her ilk from making any further mistakes regarding regarding Donald Trump. In fact, if you got her behind closed doors, she'd probably tell you that the charges should never have been brought at all.
But that's not what the Democrats and the radical Leftist base wants to hear at all. They want Trump behind bars, no matter the cost to the integrity of the judicial system.
Stay tuned to the DC Daily Journal.