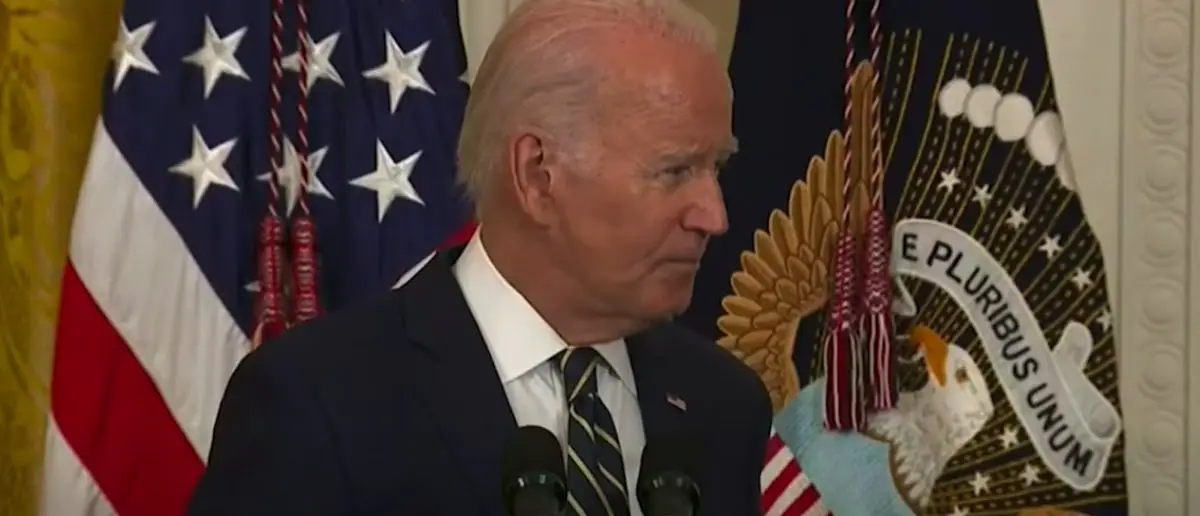 President Biden doesn't care about the members of the military. He's proven it time and again.
Because now President Biden has disgraced a dead Marine in the worst way possible.
As a result of President Joe Biden's recent policy shift at the Pentagon, the family of a fallen Marine in Afghanistan is being hit with an unfathomable bill.
Marine Corps Sgt. Nicole L. Gee was one of 13 American service members killed during Joe Biden's failed departure from Afghanistan, and her parents now have to spend $60,000 to have her remains transferred from California to Virginia for burial at Arlington National Cemetery.
During an interview with Fox News, Florida Republican Representative Cory Mills said he felt "enraged to learn that the Department of Defense had placed a heavy financial burden" on the Gee household.
A provision to last year's National Defense Authorization Act allows the Defense Department to opt out of covering the costs associated with transporting her remains.
According to the law, if a service member dies while serving in a war zone, the Defense Secretary may grant the service member's family "a commercial air travel use waiver for the transportation of deceased remains of a military member who dies inside a theater of combat operations."
Mills maintained that the Department of Defense, rather than the bereaved family, should be responsible for the payment.
"Our fallen heroes are typically flown back home for a solemn service and then laid to rest at Arlington Cemetery with the utmost respect and honor," the Republican added.
To put the financial burden of memorial services on bereaved families is an outrageous injustice. This is a serious problem that has to be fixed right away.
To cope with the enormous financial load left by the Biden administration, the family set up a GoFundMe website.
After paying for the transportation of their daughter's remains, they want to give whatever is left to the families of the other 18 military personnel who lost loved ones in the explosion in Afghanistan.
The Libs of TikTok Twitter account has pointed out that the Biden administration is happy to support indoctrinating "woke drag" events for kids but is unwilling to aid those who risk their lives to defend the United States.
The U.S. Navy hired this non-binary drag queen as a "digital ambassador" to try to recruit people pic.twitter.com/l3LIEtndVD

— Libs of TikTok (@libsoftiktok) May 2, 2023
The Afghanistan pullout disaster was the catalyst that caused Joe Biden's approval ratings to truly tank back in the summer of 2021.
You would think that the Biden administration would try to get back into the good graces of the American people since it's been such a major stain on his legacy, right?
Well, apparently not. Apparently the Biden administration would rather slap a grieving family with a $60,000 bill that the family likely never saw coming and one that could easily bankrupt a ton of households in America.
Joe Biden is an outright disgrace. Say what you want about Donald Trump, but there is no way on God's green earth that he would've let a family get hit with a $60,000 bill because their family member who served America's military died.
What kind of sick and twisted person does that?
Stay tuned to the DC Daily Journal.