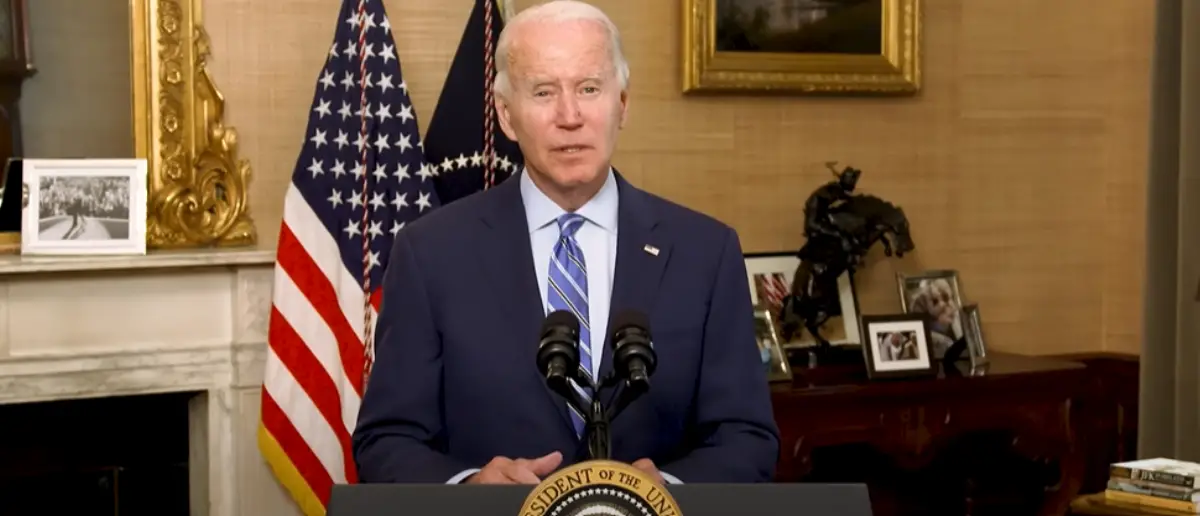 When President Biden took to the microphone, all hell broke loose. No one saw this coming.
Because Joe Biden just made an unexpected admission from the White House.
We all know Joe Biden interviews and press conferences can get really weird and out of hand very fast.
The President can often be so confused that he has no idea what he's saying and then the reporters will jump on him for clarification, only for him to make it worse.
The most recent meeting with reporters that Biden had at the White House South Lawn was, in some ways, no different.
In other ways, it was.
He made some odd comments that seemed cryptic and made no sense, particularly with regards to questions surrounding the debt ceiling issue at hand.
The White House website reports this exchange from the meeting regarding the debt ceiling:
Q Sir, what's your message to House Democrats who have reservations about this compromise bill?

THE PRESIDENT: "Talk to me."

Q And what would you tell them?

THE PRESIDENT: I'm not going to tell you.
Reporters continued to ask Biden who he thought got the better deal in the agreed upon deal with the Republican House Speaker Kevin McCarthy, but he refused to answer the question.
But then Biden had a very sobering moment where he minced no words and was completely honest with everyone.
Biden was asked about the Republicans who have announced that they were running for President in 2024 and how he felt about that whole field.
President Biden shockingly admitted that he legitimately believes that the Republicans have "alot of" strong candidates.
The White House website continues:
Q What do you think of the way that the 2024 Republican field is shaking out?

THE PRESIDENT: I haven't been able to keep up with it. (Laughs.) It's moving so quickly. And, you know, I'm not being facetious; I'm being very serious. I haven't focused on it that much. It seems to have a lot of competent candidates who are trying to get the nomination. So we'll see.
Joe Biden is usually quite condescending when it comes to national Republican candidates for President or those running for the Senate.
This was a rare moment where Biden let us in on how he's truly feeling about the 2024 race. He's likely worried and chose that moment to be brutally honest that the Republicans have quite a few candidates who are formidable opponents for himself.
Donald Trump and Ron DeSantis are the obvious two heavyweights, no doubt.
Of course, it wouldn't be a Joe Biden press conference without at least one more gaffe or weird comment from good ol' Joe.
A reporter asked something with regards to Uganda at the end of the meeting, and Joe Biden said in response to not "get your feet dirty."
Q On Uganda, sir — any message to the people of Uganda?

THE PRESIDENT: Not right now, no. I think I heard the question.

Don't get your feet dirty, man.
No idea where that came from.
Stay tuned to the DC Daily Journal.