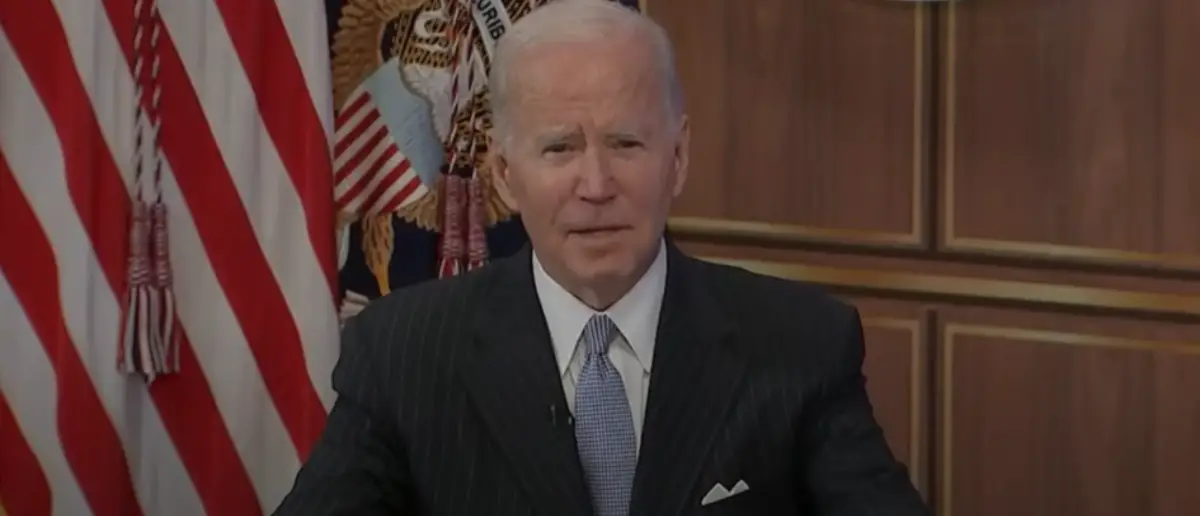 Biden can't believe his eyes. The walls are finally closing in around him.
And Joe Biden was crippled with fear when he saw this demand cross his desk.
The Biden family has been under investigation for years thanks to Joe's son, Hunter.
Luckily for the Biden's the FBI, IRS, and other agencies have been running cover for him so that he never sees justice.
But one Republican in Congress isn't going to let that slip by.
Rep. Jim Jordan (R-OH), chairman of the House Judiciary Committee, demanded documents from the Justice Department on Thursday regarding allegations that the department retaliated against an IRS whistleblower investigating Hunter Biden.
Jordan wrote to Attorney General Merrick Garland, requesting information about the removal of a "IRS Criminal Supervisory Special Agent and investigative team" from a "'high-profile, controversial' ongoing investigation.
"The timing of the Department's removal of the agent and investigative team raises serious concerns given that the investigation was the subject of the agent's protected whistleblower disclosure," Jordan wrote.
The letter is in response to the supervisory special agent's attorneys, who later exposed his identity in a CBS interview as 14-year IRS veteran Gary Shapley, who asked Congress to investigate Shapley's removal from the case as possible unconstitutional whistleblower retribution.
According to Shapley, he was assigned to a "high-profile investigation" in January 2020, which Breitbart News confirmed from a source familiar is related to a years-long federal investigation into Hunter Biden's taxes.
Empower Oversight, a business founded by former Republican aides to protect whistleblowers, is representing Shapley.
According to a letter obtained by Breitbart News, Empower Oversight informed Congress on May 15 that Shapley and the rest of his investigative team had been removed from the case at the instruction of the Justice Department.
Empower Oversight claimed the move was "clearly retaliatory" and contradicted IRS Commissioner Daniel Werfel's recent pledge before Congress not to take such actions against whistleblowers.
In the CBS interview, Shapley revealed his whistleblower charges, which he first presented secretly to Congress, adding that when he began examining Hunter Biden, he "immediately saw it was way outside the norm."
Shapley stated that he witnessed "multiple steps that were slow-walked at the direction of this Department of Justice" and that "deviations from normal process" appeared to "always benefit the subject" of the investigation.
It is unknown why Shapley and his colleagues were removed from the Hunter Biden case, and the Justice Department declined to comment.
Jordan stated that his committee would "not tolerate the Department's retaliatory conduct against this or any other whistleblower."
He asked that Garland respond to him by June 8 with the requested documents and communications.
The letter arrives the day before Shapley is scheduled to testify before the House Ways and Means Committee, which is investigating the IRS's handling of whistleblower allegations and subsequent alleged retaliation.
Stay tuned to DC Daily Journal.