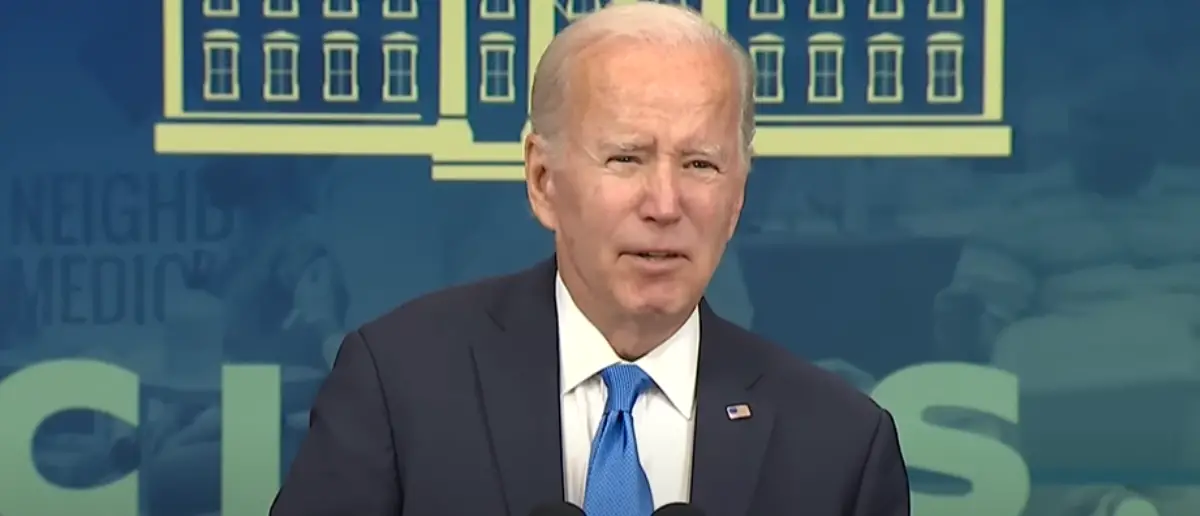 The Democrats claimed Biden would "restore" confidence in America on the international stage. That hasn't been the case so far.
And now Joe Biden's been utterly humiliated by this one phone call
For years during the Trump administration, Democrats and the Fake News Media falsely claimed that none of our allies liked Donald Trump.
So during the 2020 election cycle, they sold Biden as someone who would bring some type of "respect" back to the White House in the eyes of our foreign allies.
But so far, that's been completely untrue.
Biden's failures on foreign policy like the Afghanistan disaster have actually turned off allies like France and the United Kingdom.
And some foreign leaders have been on record questioning Biden's ability to lead the United States.
Now the damage that Biden has done has reached a whole new level.
For countless years, the United Kingdom has followed a tradition where the first phone call that a new incoming prime minister made was to the President of the United States.
However, the UK's new prime minister Rishi Sunak did not call President Biden with his first dial as the PM.
Instead, he called Ukraine's President Zelensky.
Newsmax reports:
The new British prime minister typically makes the first official phone call to world leaders to the president of the United States. But that's not what happened this week when Rishi Sunak picked up the receiver and dialed Ukraine.

Following the call, Zelenskyy said, "I believe that the partnership between our countries and the already traditional British leadership in the defense of democracy and freedom will be further strengthened. I invited the prime minister to visit Ukraine," Yahoo News reported.
There's nothing wrong with the UK prime minister calling President Zelensky, but what's notable is that the call is traditionally to the "leader of the free world."
By calling Zelensky, Biden is being snubbed as the leader of the free world in favor of Ukraine's Zelensky.
Rishi Sunak did of course shortly thereafter call President Biden as well, but without looking too much into a simple phone call, it's hard to ignore the fact that President Biden may not be viewed as the leader of the free world.
That's largely because he's not viewed as a leader by very many people.
Even within his own Democrat Party, Biden is not viewed as someone to blaze new trails. Instead, he was just used as a pawn to prevent Donald Trump from getting a second term.
This is just yet another example of someone who thinks Biden is likely in over his head.
Stay tuned to the DC Daily Journal.