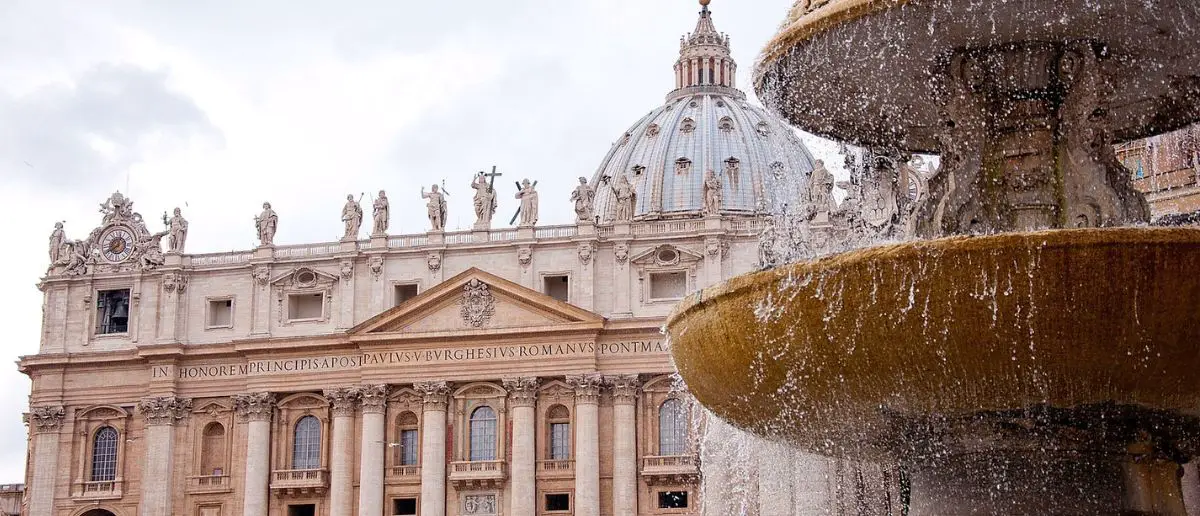 Modern Democrats have all but abandoned their Christian, Catholic faith. And there's consequences for that.
That's why Joe Biden's response to an order from the Vatican is leaving jaws on the floor.
As the years have passed, it's become more and more obvious to everyone that most of the policies that Democrats peddle are incompatible with the Catholic faith.
Today, the Democrat party openly supports abortion-on-demand through all nine months of a pregnancy, Marxist teachings, and anti-white racism.
Anyone who has spent more than thirteen seconds reading the Holy Scriptures knows that those ideas are entirely antithetical to what they teach.
But that hasn't stopped Democrats from trying to spew political garbage to try to act like they can somehow be both Catholic and Marxist and pro-abortion.
Just take a look at Nancy Pelosi, who has for decades in Washington, D.C. tried to act like she's a bastion of the Catholic faith even though she constantly votes for policies that are disgusting in the eyes of most Christians.
She's probably not even the worst offender, however.
No, that belongs to President Joe Biden.
You see, Joe Biden has long claimed to be a devout Catholic and even harped on that during the 2020 election in an attempt to make sure he didn't cut any potential voters off.
But the Vatican knows that Joe Biden's policies are problematic for Christianity. That's why they specifically told Joe Biden not to come to Pope Benedict's funeral.
It was shocking to hear that the leader of the free world was unwelcome at the funeral for a Pope, but it made all the sense in the world given he was at odds with Benedict on serious issues.
Joe Biden had a somewhat snarky response to him not being invited or welcome at the Pope's funeral however.
When asked by a reporter why he wasn't attending Pope Benedict's funeral, Biden asked the reporter to tell him why.
Biden then told the reporter "You know why."
Check out the exchange below:
"You're not attending [Pope Benedict's] funeral tomorrow… Why?"

BIDEN: "Well, why do you think?

"You tell me!"

BIDEN: "You know why." pic.twitter.com/Wo521Msozh

— Townhall.com (@townhallcom) January 4, 2023
Obviously Joe Biden is a little hurt that he wasn't invited to the funeral and was forced to sit this was one out.
But he only has himself to blame at the end of the day.
If he wants to take his faith seriously, then he needs to be willing to call out the anti-Christian policies of the modern Democrat party.
But he can't do that. It would cast a long shadow on his entire political career.
Stay tuned to the DC Daily Journal.