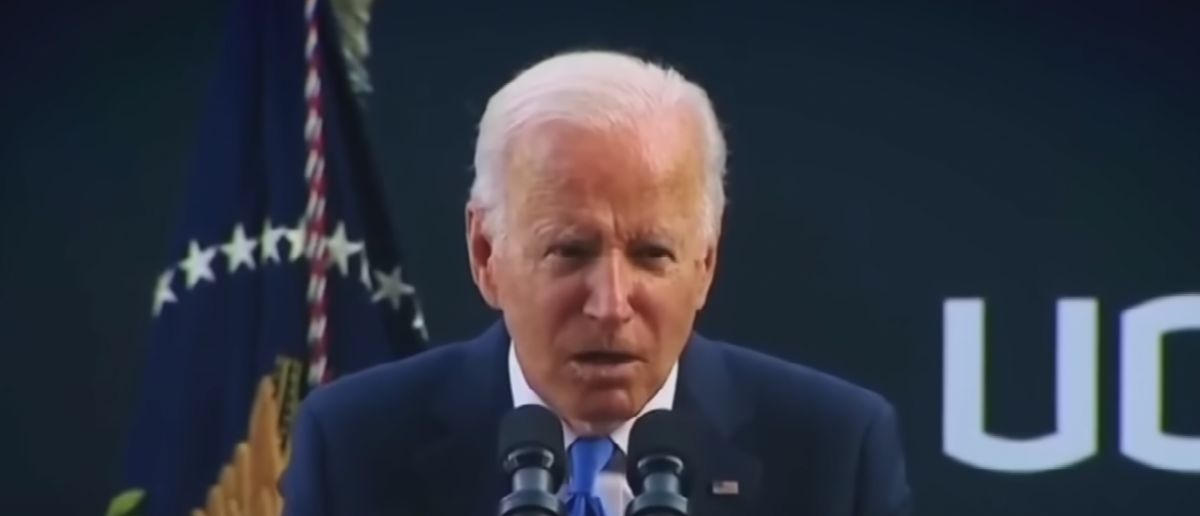 President Biden's administration is going down in flames. He could be forced out early.
And now Joe Biden's been given a termination notice that's causing total chaos.
When Joe Biden took office in January 2021, he enjoyed a little bit of calm before the storm that would come just a few short months after entering the Oval Office.
As soon as Joe Biden had to start making real decisions, Americans overwhelmingly rejected his poor leadership and failures as the new President of the United States.
The Afghanistan pullout failures were the highlights that tanked his approval ratings and saw them drop into the 40s.
Then everything was downhill from there.
The economy would eventually start to buckle under immense inflation that has been unseen in decades as well as gas prices that reached record levels.
He's never been able to recover from those sinking approval ratings ever since. As soon as it seemed he might be able to get back above water, the classified document scandal once again sinked his approval in the eyes of Americans.
Combine that fact with the prospect of the most-liked politician in all of America, Ron DeSantis, running against Joe Biden in the general election in 2024, and the Democrats know they are simply cornered with no where to go.
It's forced even Democrats to think about getting Joe Biden out of office earlier rather than later. And it appears that's exactly what they are going to do.
According to reports, only 37% of Americans who identify as Democrats want to see Joe Biden run for a second term.
It was already bad enough for him that only half of his voting base wanted to see him return according to the polls leading up to the November 2022 midterms.
But now that number has dropped all the way to 37%, with many wondering if he's going to be forced out by the Democrats ASAP.
Newsmax reports:
A majority of Democrats now think one term is plenty for President Joe Biden, despite his insistence that he plans to seek reelection in 2024.

That's according to a new poll from The Associated Press-NORC Center for Public Affairs Research that shows just 37% of Democrats say they want him to seek a second term, down from 52% in the weeks before last year's midterm elections.
Newsmax shared some opinions on Joe Biden from Democrat voters, and the most common opinion was that they just felt Joe Biden wasn't fit anymore.
But the reality is that Democrats have no one to turn to.
Not only are their biggest candidates with enough name recognition to have a chance to run far too radical for the average American, but the policies being peddled by the Democrat Party are too.
Americans are rejecting the policy platform of socialism and "woke" ideology from the Democrat Party, and Florida is the perfect example of that.
Florida went from a tossup, true purple state to being a Deep Red state, largely thanks to the leadership of the Ron DeSantis governorship.
They've rejected the radicalism of the Left and Americans are responding well to that leadership. And that spells doom for the Democrat party's future, regardless of whether they out Joe Biden early.
Stay tuned to the DC Daily Journal.