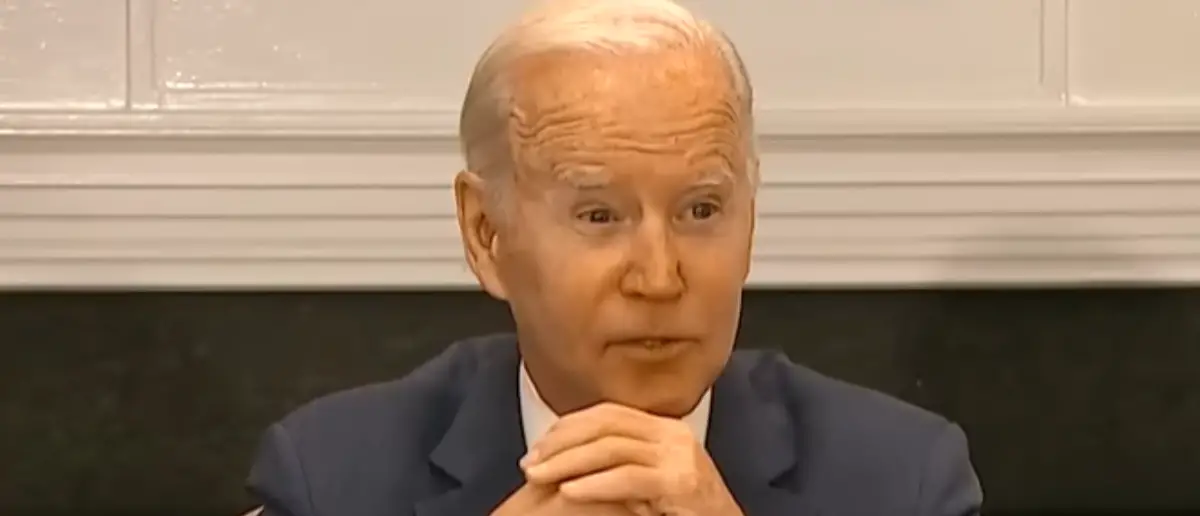 The truth about the Bidens keeps coming to light. No one could've seen this scandal coming, though.
That's because Joe Biden's drug problem has been exposed for all to see.
The corporate-controlled media has mostly overlooked Joe Biden's border crisis, but that doesn't diminish how serious the situation is.
Recent data from Florida demonstrates the administration's complete failure to monitor migrants in the interior of the US.
Ashley Moody, the Florida attorney general, has now revealed new video that demonstrates ICE is unable to account for at least 150,000 illegal immigrants.
Border officers resumed using catch and release shortly after Biden entered office in March 2021.
According to this regulation, illegal immigrants must report to the ICE office that is closest to where they intend to live. After a brief detention, they are allowed to remain in the nation.
Their first error was failing to provide the illegal aliens with official charging paperwork.
The Biden administration started "Operation Horizon" in November 2021 in an effort to correct this error.
This was done in order to track down the alleged illegal aliens so that formal charges could be served on them.
For this assignment, they taught both new and existing ICE personnel, and during that training they openly acknowledged their abject failure.
The official agency training videos for ICE were captured on film by Florida's AG Moody.
Between November 2021 and February 2022, the video was shot.
It suggests that finding any of the illegal aliens would be quite challenging for the officers.
One ICE employee explained the history of Operation Horizon by saying, "You know over the summer we had well over 150,000 folks come in. They were issued a piece of paper that said, 'find somebody in ICE,' and that was pretty much it."
In the video, the official asserts that "there was no processing" and makes an effort to empathize with the audience by saying, "I know this isn't something you guys asked for and I can assure you that no one in the criminal alien program asked for it either."
The Biden administration should face severe sanctions in light of this data.
They are openly acknowledging a serious error, and the figures may possibly be too low.
This implies even more to the "criminal alien program," which is in charge of looking into hazardous crimes connected to border crossings, as the official in the video alludes.
Over a million fentanyl tablets and nearly 200 pounds of meth that had just crossed the border were just last week intercepted by border agents in Arizona.
The CPB reportedly discovered the cocaine while examining a "train entering from Mexico," according to the Port Director at Nogales, Arizona.
In a single train car, they found "roughly 736,200 fentanyl pills and 196 pounds of meth."
That just happened once.
In two different searches, they discovered a further 300,000 fentanyl pills.
Drug abuse in America is out of control, and fentanyl is one of the main causes of mortality for young people.
The Biden administration, however, has shown little consideration for this circumstance.
Stay tuned to DC Daily Journal.