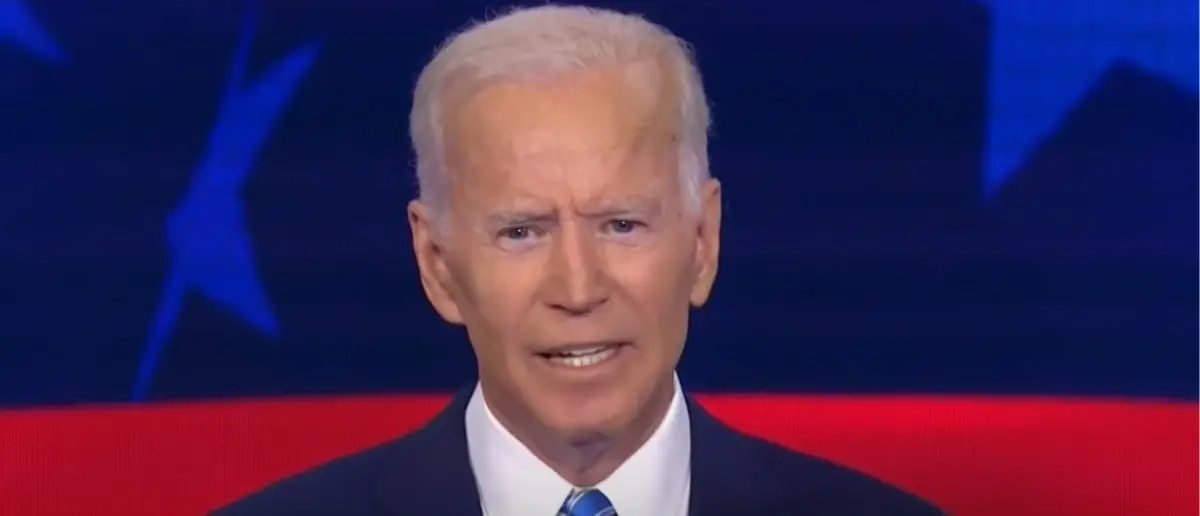 Joe Biden doesn't care about everyday Americans. Whether it's through incompetency or hatred, he has worked to bring this country to its knees.
And Joe Biden's latest move just sold out every American.
Joe Biden has only been in office for less than two years, but you would think it's been a decade based on how many scandals and failures he's caused.
His presidency has been a disaster for the average American. With rampant inflation and supply shortages, Americans are struggling to find staple products they're used to and are gouged at the register when they do.
But nowhere else is it clearer that Joe Biden couldn't care less about his countrymen than at the southern border.
Thanks to him, 1.74 million illegal immigrants have flooded through the porous border since the beginning of this year. That's past the previous record of 1.73 million set by – unsurprisingly – the Biden administration in 2021.
And a new report shows just how bad Joe Biden has sold out American citizens.
"Locals are calling it gentrification, a plague or even an invasion," the report by Al Jazeera said.
"You're thinking of moving to Mexico City? Wow," one Mexico City resident told the network. "One important recommendation: Don't come," he continued.
"People who live in Mexico City, and people who work in Mexico City, such as myself, we want to get a place but it is really difficult because of the prices as so high… It is messed up," a second Mexican lamented.
Al Jazeera, a mass migration supporting left-wing publication, couldn't hide the outcry from Americans across the border.
As Breitbart reports:
"The clear language used in the report — 'modern colonialism … invasion … flood of Americans … rent has more than doubled … rising costs and inflation … Americans ignoring cultural and social norms' is rarely used by establishment outlets when covering migration into the United States."
This report comes on the heels of a slew of polls showing massive disapproval of Biden and his handling of the border crisis.
In an August NPR poll, 54% of poll takers classified the border crisis as an "invasion," including 76% of Republicans and even 40% of Democrats. Further, 47% of Hispanic adults polled agreed with this classification.
Democrats wagered that Latinos would sing their praises if they stopped enforcing immigration laws.
But it turns out that Americans, regardless of ethnicity, care about the issues that strike their pocketbook and lives.
In fact, in a recent survey, American Latinos ranked their priority issues as inflation, crime, and jobs, respectively.
And with growing anger across demographics surrounding Biden's bungled border policy, Democrats could be facing a massive backlash in the November elections.
Stay tuned to the DC Daily Journal.