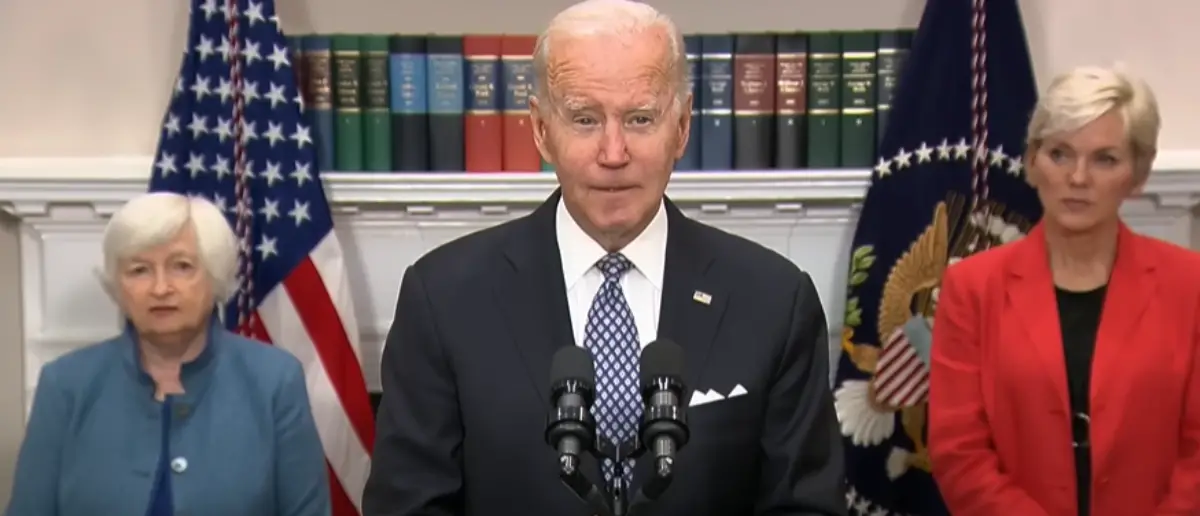 Anyone keeping a close eye on the Biden admin knows something is wrong. Now we know what's wrong.
Because Joe Biden's mental health test results are in and they are jaw-dropping.
As he begins his third year in the White House, President Joe Biden is going through a number of challenging times that are raising questions about his capacity to lead the nation from both political extremes.
A Harvard/Harris 2024 study found that 61% of participants had concerns about Biden's mental capacity and that 65% thought the 80-year-old was "too old" to be president.
Biden is too elderly, according to almost a quarter of Democrats, 87 percent of Republicans, and 67 percent of Independents.
According to the study, 61 percent of Americans think the nation is moving in the wrong way, and 56 percent of them have a negative opinion of Vice President Joe Biden.
Less than half of respondents think the president has failed to address important issues like immigration and the economy.
By contrast, 62 percent of respondents strongly disapprove of his approach to "fixing" the economy, while 37 percent approve of how he has handled the crisis at the southern border.
American support for the president further declined in the wake of the shocking disclosures that Biden had several secret materials in his possession.
According to a Quinnipiac University poll, 41% of Democrats and 84% of Republicans believe Biden handled the sensitive documents improperly.
Additionally, it was discovered that a staggering 71 percent of Americans think the situation is extremely serious, with 37 percent believing Biden ought to be charged with a crime.
Additionally, according to a CNN survey, eight out of ten Americans support the appointment of a special counsel to look into the secret materials discovered at Biden's Delaware home and the office he used in Washington, D.C., when he was vice president.
Only 18 percent of those surveyed by the liberal news source think Biden is innocent in the matter, while 81 percent think the president has at least acted unethically.
These results are a hard pill for Joe Biden and his administration to swallow.
So far, Joe Biden has been adamant that he will be running for President again in 2024, despite the growing concerns he's facing that he is unfit for office.
The data proves that it's not just conservatives who want to see Biden step down either, as one could expect.
Independents and Democrat voters both overwhelmingly want to see Biden pass on the baton in 2024 to someone more qualified.
This is a hole the Democrats dug themselves when they pushed for Biden in 2020 in their crazed attempt to get Trump out of office.
They had no plan for a Biden administration whatsoever, and there's definitely not a plan for 2024 and beyond.
Now that the American people can see that clear as day, it means Biden's political future is likely coming to a close.
Stay tuned to the DC Daily Journal.