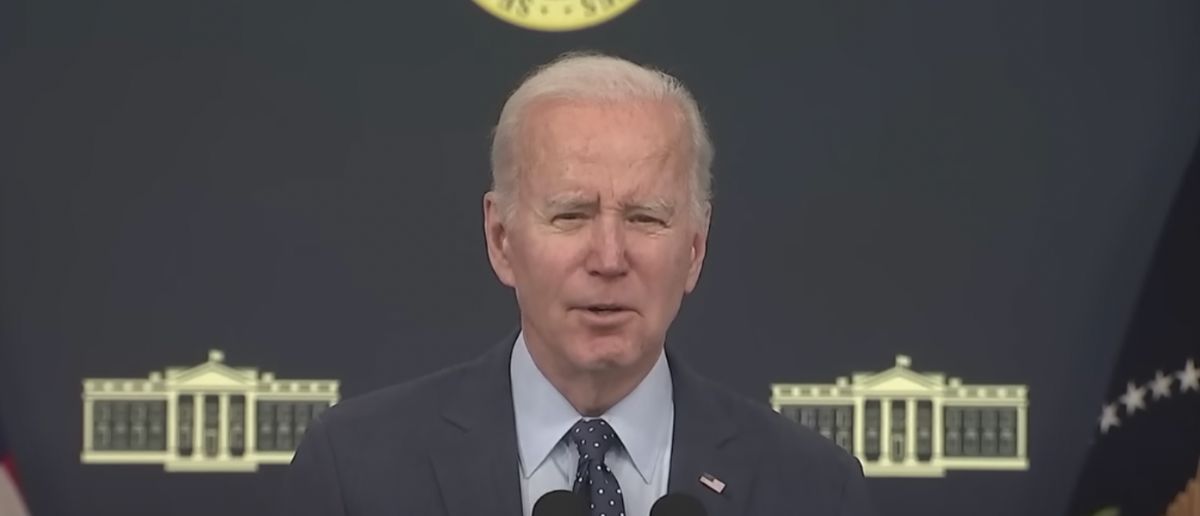 President Biden's fitness has been a looming question for many. Now we have some answers.
But Joe Biden's physical fitness test has this one scary result.
President Joe Biden is 80 years old and, in the words of his doctor, "vigorous" and "fit to successfully execute the duties of the presidency."
Dr. Kevin O'Connor presented information about the president's physical test on Thursday and stated that he was "healthy."
Nonetheless, numerous medical professionals emphasized that the examination left out information about his mental state.
Fox News contributor and emergency physician Dr. Janette Nesheiwat stated that she would like to see the findings of a "mini mental status exam."
"How did he do on that? What was his score? I would like to know," she said, adding, "Physical, mental, emotional health are all as equally important."
"The presidency is a very demanding, stressful job," Nesheiwat concluded. "We must ensure our leader is physically, mentally, and emotionally capable, especially when it comes to decisions regarding life and death and the overall health, safety, and well-being of our nation."
She continued saying, "We need a president who is sharp, shrewd, who has the cognitive stamina and the mental acumen to lead our great country."
O'Connor observed there were no symptoms suggestive of a stroke, multiple sclerosis, or Parkinson's disease in the report outlining the findings from Biden's physical. He did note that the president was given bespoke orthotics for his "stiff gait."
On Fox News' "Tucker Carlson Tonight," Dr. Marc Siegel, a professor of medicine at NYU Langone Medical Center, said the report was "more significant for what it leaves out than what it actually tells us."
He claimed that an MRI should have been performed on the president to identify what was causing Biden's "stiff gait." He also inquired about a cognitive exam.
"We have a cognitive error a day at least from this president who the other day said 20,000 pounds of fentanyl was enough to kill 1,000 people, how about 4 billion people," Siegel went on. "Or he calls Kamala Harris the president, or he forgets a congressperson's name, or one that has died [he] thinks is in the audience."
Dr. Marc Siegel joins Tucker Carlson to weigh in on the results of Biden's physical:

"This physical exam is more significant for what it leaves out than what it actually tells us." pic.twitter.com/QHilKM7EoF

— The Post Millennial (@TPostMillennial) February 17, 2023
A stiff walk "is sometimes a sign of a cognitive problems," according to Siegel, who advised that a cognitive test may be necessary.
"We learned NOTHING from Biden's medical exam", tweeted Rep. Ronny Jackson (R-Texas), a White House doctor who served as an advisor to both previous Presidents Donald Trump and Barack Obama. "How bad is his cognitive issue? Is he on ANY drugs to treat his mental decline? This exam was a JOKE. COVER UP!!"
We learned NOTHING from Biden's physical exam. How bad is his cognitive issue? Is he on ANY drugs to treat his mental decline? This exam was a JOKE. COVER UP!!

— Ronny Jackson (@RonnyJacksonTX) February 16, 2023
The timing of Biden's physical coincides with his declaration that he plans to run for reelection but has not yet made an official announcement. At the end of his second term, he would be 86 years old.
The Leftist-controlled media has been hailing his physical as a win for Joe Biden and the Democrats saying that we can now put to bed any concerns we would have about Joe Biden running for President in 2024 in his 80s.
But they are saying that because they know they might be stuck with Joe Biden for the 2024 election cycle anyway. Polls show that the vast majority of Democrats don't even want Biden to run for office in 2024.
It would be utterly foolish to ignore the mental fitness concerns that many Americans have for Joe Biden just because a doctor said he's in general good physical health.
It's been the mental gaffes all along that concern people regarding Joe Biden's fitness to serve as the President of the United States, one of the most powerful positions in the world.
Stay tuned to the DC Daily Journal.