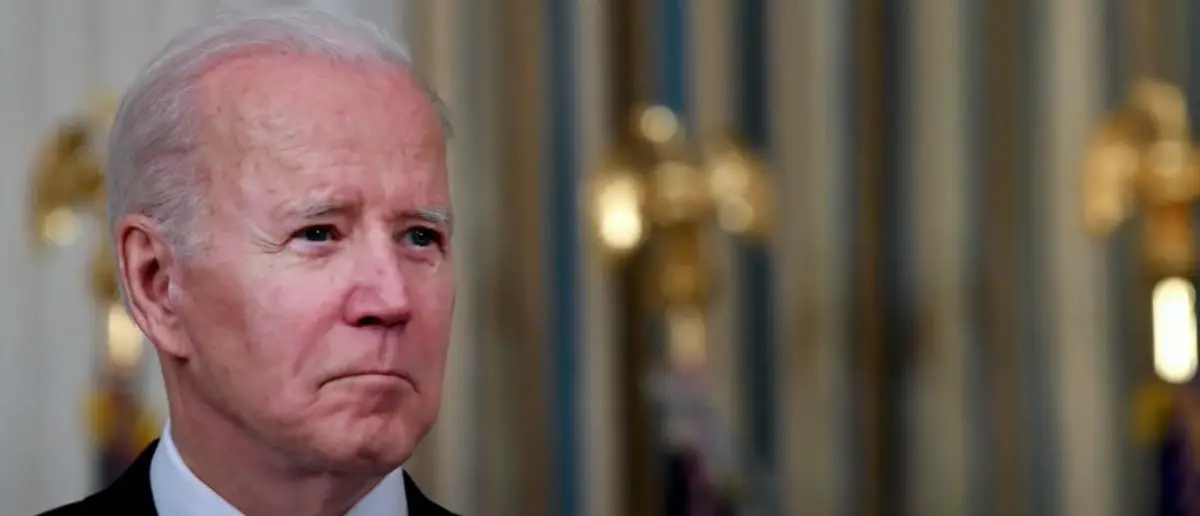 Many suspect that President Biden is compromised. But the truth is even worse than you could imagine.
Because Joe Biden's treasonous ties to China have been exposed by a top Congressman.
The House Republicans weren't kidding around when they said they were going to investigate Joe Biden and hold him accountable.
They've been hitting Biden and the Democrats with investigation after investigation and holding his administration's feet to the fire.
As a result, the American people have learned how the Biden admin is using the weight of the federal government against its political opposition in the most grotesque ways.
Just consider how the FBI was caught targeting Christian conservatives according to a leaked memo that was circulating within the agency.
That's bad enough, but what Joe Biden's being accused of now is downright jaw-dropping.
James Comer is the House Oversight Committee Chairman (R-KY) and has been directly involved and on the forefront of the investigations into the Bidens for their rumored crimes.
Comer, in a stunning tell-all interview with Newsmax, went so far as to accuse Joe Biden of treason for "actively helping" China get its foot in the door with America and its institutions.
The House Republican said that the "the Biden family was receiving money and actively helping the Chinese Communist Party," and argued that the Democrats will eventually be forced to acknowledge this reality.
He added that Biden literally worked with China in ways that have negatively impacted America's national security.
Joe Biden helped China to get their foot in the door into all these different industries in America that would have a detrimental impact on our national security,"
Evidence for this came from a memo that Comer published recently that showed that the Bidens had received north of $1.3 million from someone in China with ties to a Chinese company.
Multiple members of the Biden family were paid by a Chinese energy company.

The total amounts to at least $1.3 million.

The media REFUSES to cover this.

Imagine if this was the Trump family.

How different would the coverage be?https://t.co/rJjf8Uhjts

— Matt Schlapp (@mschlapp) March 27, 2023
"In the beginning, they were saying it's lies, just like Joe Biden — he's always last to the sense of reality. I mean, he can say it's lies, but we've got the bank records to prove it," Comer said.
Comer went on to say that while the major media outlets haven't been reporting on these investigations into the Bidens, the Biden family is going to have to explain away some of these ties they have with the Chinese.
"Unfortunately, the mainstream media didn't hold him accountable for that," James Comer said. "But he's going to have many more opportunities to explain why his family was receiving so much money."
Karine Jean-Pierre, when pressed on the fact that House Republicans said they have bank records that prove they've received money from the Chinese, said that she was "not going to respond."
Fox News' Peter Doocy: "House Oversight says they've got bank records showing a Chinese energy company paying three Biden family members … What were they paid for?"

White House Press Sec. Karine Jean-Pierre: "I'm just not going to respond to that from here." pic.twitter.com/yigsQTcYe2

— The Recount (@therecount) March 22, 2023
Clearly, the Republicans have hit a sore spot for Joe Biden and the Democrats. Which makes you wonder if there's more to this story that they don't want the American public to find out.
If Republicans are able to take back the Senate in 2024, expect them to bring articles of impeachment against Joe Biden for acts of treason if they have enough evidence to prove that Joe Biden is compromised to China.
Stay tuned to the DC Daily Journal.