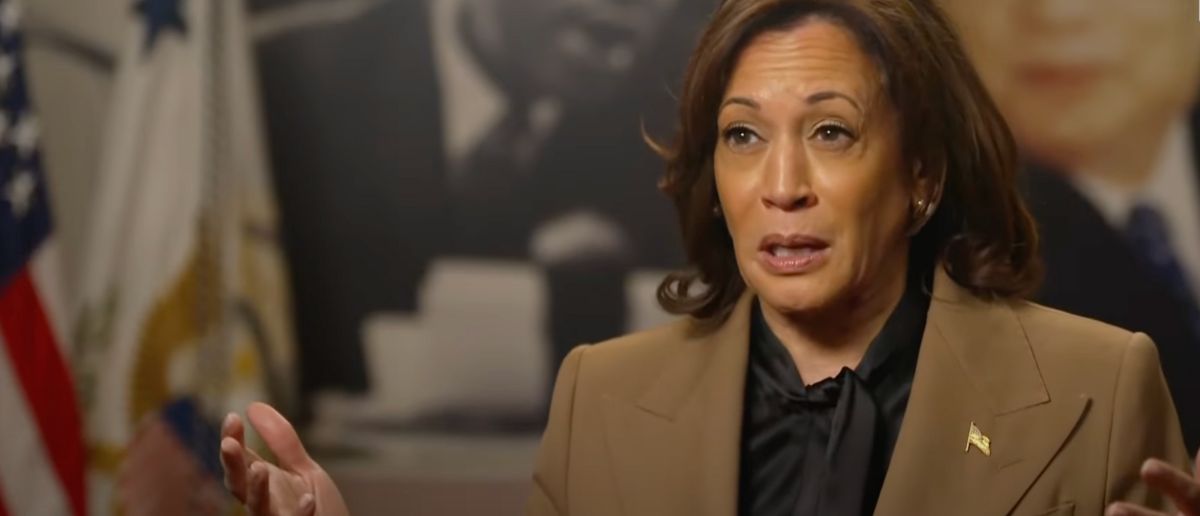 Vice President Harris is a disaster of a politician. Even Democrats regret Biden picking her as his running mate.
And Kamala Harris' career may be over after this bombshell report dropped.
President Joe Biden is feeling the heat.
His Vice President and running mate for 2024 is stunningly bad at her job, leaving some on the Left to believe that he might be better off booting her off the presidential ticket.
Even Nancy Pelosi wasn't able to utter an endorsement of Harris during an interview on CNN a few weeks ago.
And according to a DailyMail.com poll, 40% of participants believe that Kamala Harris is the "worst vice president of recent years."
17% picked Mike Pence as the worst, as well as another 17% picking Dick Cheney.
Not only that, but respondents of the poll also picked the word "incompetent" over "smart" and "strong" to describe Harris' performance as VP.
"And if that wasn't clear enough, almost half of the 1,000 people surveyed said Biden should swap out his running mate for 2024 – including 27 percent of Democrats and a quarter of black respondents," the Daily Mail reports.
The results of this poll are simply haunting to Kamala Harris.
She was chosen as the token female/black Vice Presidential candidate to win over the woke Leftist crowd.
But now, even black voters are skeptical of Harris.
Co-founder of JLP (a Republican pollster), James Johnson noted this, when he said, "one in four black voters want Biden to choose someone else to be his running mate as do a majority of 18-29-year-olds."
Johnson also mentioned that with Biden being 80 years old, that certainly plays a factor in how voters view Vice President Harris.
They believe if the President is unable to perform his duties because of his age, Harris taking over would be a disaster for the country.
"In the eyes of voters, if there is anyone more incompetent than President Biden it is his VP," Johnson said.
"Joe Biden's re-election platform is already under serious strain with concerns about his age. Kamala Harris is pushing it to breaking point."
It's hard to imagine a worse politician than Joe Biden.
Unfortunately for the United States, there's no need to imagine with Kamala Harris as Vice President.
Stay tuned to the DC Daily Journal.