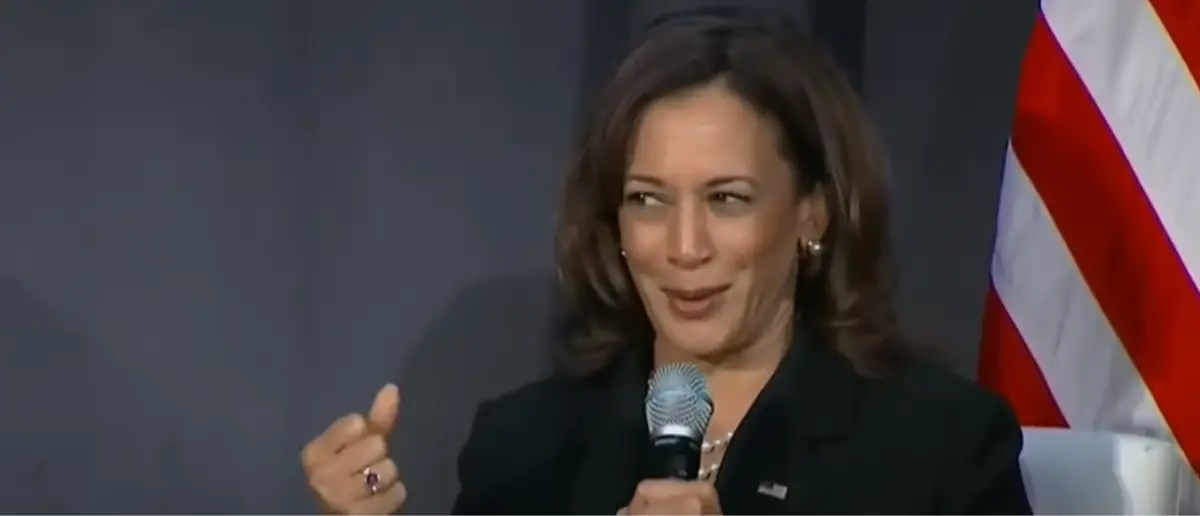 The Biden administration is spiraling out of control. They are resorting to violence.
And Kamala Harris just ruthlessly attacked Ron DeSantis in this stunning hit job.
It seems everyday more is coming out about how incompetent the Biden administration truly is behind the scenes.
We've seen the Biden executive branch flat out fail on so many fronts that legitimately hurt Americans, like getting rampant inflation under control.
The last thing Joe Biden needed was a scandal to make matters worse. But that's exactly what he got.
His mishandling of classified documents has been all over the news for all of America to see.
And it's perfectly ironic that the Democrats have been ready to throw Trump in prison for allegedly "stealing" classified documents from his time as the U.S. President.
But of course, the difference is that Trump had the authority to declassify materials as the President of the United States, whereas Joe Biden did not as the Vice President to Barack Obama.
As a result, the Biden administration is reeling. So what's their next move? Apparently it's to go on a hit job spree to deflect.
Kamala Harris recently spoke with Democrats in Florida about Ron DeSantis' decision to block "Advanced Placement African American" course studies that advocate for prejudicial reparations based on race.
Harris put DeSantis on blast saying he and the other Florida Republicans are "extremist so-called leaders."
"Unfortunately, in Florida, extremist so-called leaders ban books, block history classes, and prevent teachers from freely discussing who they are and who they love," Harris began.
"Anyone who bans teaching American history has no right to shape America's future," Harris continued.
Obviously, that's just Kamala Harris' side of the story.
The Florida Department of Education argued in its decision to reject the course that the "content of this course is inexplicably contrary to Florida law and significantly lacks educational value."
Ron DeSantis has made a promise to completely reject the radical Left's Woke politics in Florida at every stop.
And he's simply living up to that promise with this move.
Kamala may not like it, but there's a reason he's become so popular.
DeSantis obliterated Crist in the Florida Gubernatorial election in 2022, with an insane 20-point win over the Democrat.
The simple truth is that such a win is unprecedented for any Republican in the historically purple state that flip flops between the GOP and the Democrats regularly.
But DeSantis has turned the state into a Deep Red state in a matter of just a few years.
This success and rise to popularity with the American people has made him a prime target for attacks from Democrats like Kamala Harris.
Stay tuned to the DC Daily Journal.