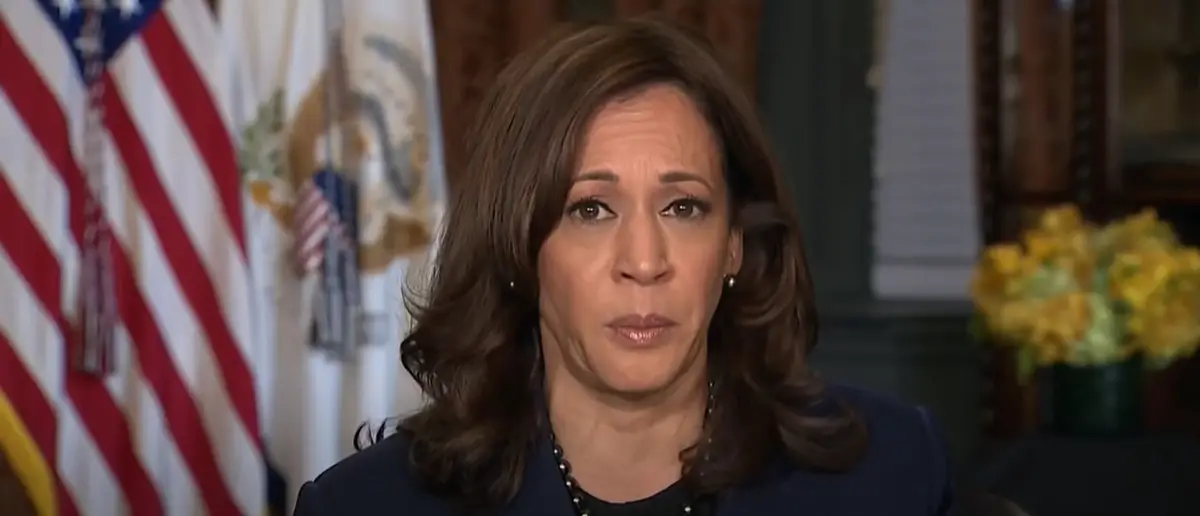 Vice President Kamala Harris isn't the sharpest tool in the shed. She made that very clear in her latest appearance on ABC.
Because Kamala Harris just made the most hypocritical comments that you'll ever hear.
When then-Presidential candidate Joe Biden was in search of a running mate to be his Vice President, he made it very clear he wasn't searching for someone who would make a solid VP because of their merits.
No, instead he said he only wanted a black female to be his running mate because of leftist virtue-signaling and "social justice" reasons.
But he couldn't have picked a more unqualified individual than Kamala Harris.
Kamala Harris is an utter failure in the eyes of most Americans. Even the Democrat voting base have admitted they don't want to see Kamala Harris run on Biden's ticket yet again.
They all know she's political poison.
If there's anything in particular that's Harris's biggest failure as Vice President, it has to be her job as the "border czar".
Joe Biden appointed Kamala Harris as the border czar at the beginning of his administration, and what has Kamala Harris actually done to address the crisis at the southern border? Well, basically nothing.
The Biden administration has barely lifted a finger as illegal immigration has been worse than anyone could have imagined.
As a result, some Republican governors in southern states have had their hands forced in addressing state security and illegal immigration.
Some governors like Greg Abbott and Ron DeSantis have bussed illegal immigrants to so-called "sanctuary cities" that are Democrat-controlled.
But according to Kamala Harris, these governors who are trying to protect their cities are guilty of using illegal immigrants as "pawns in a political game."
In an interview on ABC, Harris said that these Republican governors are trying to perform "political showmanship" when asked about the fact that most Americans agree that the Biden administration has failed on the immigration front.
"So first of all, let's agree that people should not be the pawns in a political game. Human beings should not be treated as pawns in a political game," Harris ranted.
"What is happening in terms of sending these migrants most of whom had flee great harm, and sending them across the country for the sake of some political showmanship. It's just irresponsible."
She then said that governors like Greg Abbott and Ron DeSantis aren't actually working for a solution and said that everyone needs to get behind her idea of "immigration reform."
"If you want to deal with the problem, then do it, if you are a leader, by participating in the solution," she added.
"And one very clear solution, very significant solution, has been in front of us for years now. We need to pass immigration reform."
EXCLUSIVE: VP Harris to @LinseyDavis on some GOP states busing migrants to D.C.: "People should not be the pawns in a political game. Human beings should not be treated as pawns in a political game."

See the interview MONDAY on @ABCNewsLive Prime. pic.twitter.com/FVoD700XF7

— This Week (@ThisWeekABC) July 30, 2023
What kind of immigration reform, Kamala Harris? Because we all agree that something needs to be done.
But the reality is that the Biden administration has not made enough tangible differences to address the southern border crisis that continues to plague our nation.
Republican governors have had their hands forced and instead of acknowledging that the American people largely believe that the Biden regime has failed, Harris would rather play the blame game.
How hypocritical is that to blame others for searching for solutions when you aren't even willing to do anything at all?
Stay tuned to the DC Daily Journal.