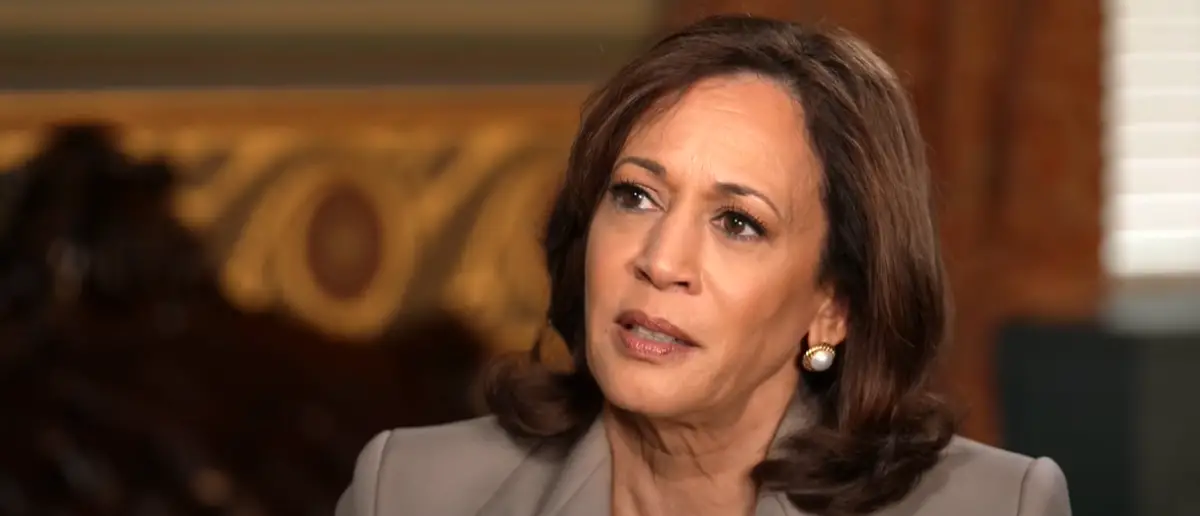 Vice President Harris has been fumbling every ball she's been handed. Now she's reaping the whirlwind.
And Kamala Harris was delivered terrible news that will end her career.
Vice President Harris started out her tenure in the Biden administration as Biden's "Border Czar."
Well, considering millions of illegal immigrants have crossed the border in the short years that Biden has had the reigns.
After that complete failure, Biden has given Harris responsibility over AI regulation and investigation – we should expect terminator any day now.
The Vice President's complete incompetence is the major reason Americans wish they had anyone else.
And on Monday, an NBC News poll revealed that Kamala Harris is the most disliked vice president in history.
According to the study, 49 percent of registered voters have a bad opinion of the 58-year-old, while 32 percent have a positive opinion.
Harris had a net negative rating of -17 overall. When compared to the prior four vice presidents during their tenures, Mike Pence received a -4 in October 2019, Joe Biden received a +1 in December 2010, Dick Cheney received a +23 in May 2003, and Al Gore received a +15 in March 1995.
According to the study, in October 2019, 38% of respondents had a negative view of Harris' predecessor, former Vice President Pence, while 34% had a favorable view of the now Republican Presidential contender.
As reported by Breitbart News, the alarming figures come as White House officials strive with Harris to restore her image and alleviate suspicions stated as far back as 2021 that she is a danger to Democratic prospects of retaining power.
White House Chief of Staff Jeff Zients told Axios that he meets with the vice president once a week to explore ways to improve her policy ideas and leadership while also attempting to reverse her plummeting popularity.
The polling results come after President Joe Biden said in April that he will run for re-election and pursue office again in 2024, with Harris seizing the chance to confirm she will be by his side.
Harris issued a statement outlining her goals, calling the 2024 presidential race a "pivotal moment in our history."
Her ambitions to run counter to the overwhelming majority of voters' perceptions of her efforts thus far, with critics perceiving her as jumping from one disappointment to the next.
In addition, the NBC poll found 68 percent of respondents are concerned that Biden lacks the mental and physical abilities to serve another four years.
Only 32% reported having mild or no concerns.
The NBC News poll was conducted between June 16 and June 20, with a total of 1000 respondents.
The margin of error in the poll was 3.1 percentage points.
Stay tuned to the DC Daily Journal.