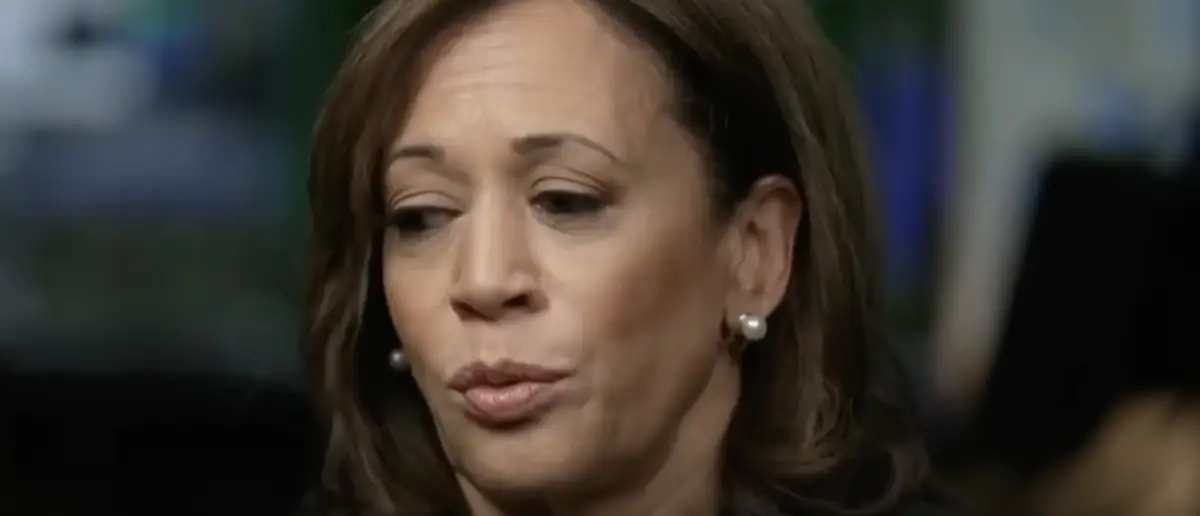 Vice President Kamala Harris doesn't strike anyone as a bright mind. She was always wildly under-qualified to be VP.
And she recently proved it when she went on NBC and made the most brain-dead comment yet.
Joe Biden recently set the political world ablaze when he made a speech in Pennsylvania demonizing all MAGA Republicans.
He insisted they were the greatest threat out nation is currently facing.
Which is simply unhinged and also out of touch.
But apparently the White House doesn't want to stop there.
On the anniversary of the 9/11 terrorist attacks that shuddered all of America, NBC aired a pre-filmed interview with Vice President Kamala Harris.
During the interview, she claimed that the country is currently facing threats equal to or greater than 9/11 that come from "within."
She says that "election deniers" are the biggest threat to our nation.
All of this on the 21st anniversary of the worst attack on American soil.
According to Fox News:
Vice President Kamala Harris, in a new interview, ripped Republican "election deniers" ahead of November's midterm elections for harming the United States' reputation for upholding "democratic principles" and the "rule of law" on the world stage on the 21st anniversary of the 9/11 terrorist attacks.

During an interview pre-filmed in Houston, Texas, and aired Sunday on NBC's "Meet the Press," host Chuck Todd asked the vice president if the threats the U.S. faced after 9/11 are equal or greater than the so-called threats the country now faces "from within."
Kamala Harris harped on the events of January 6 in her interview, echoing the Democrat sentiment that it was the biggest attack on our democracy in history.
But that's truly the most brain-dead viewpoint of January 6.
Jan. 6 was nothing more than a group of hooligans, who didn't ever think they would even make it into the Capitol, causing a ruckus.
There was nothing coordinated about Jan 6 to take over the sovereignty of the nation and overthrow the republic.
But Democrats insist there was.
They say it was worse than terrorists flying planes into the twin towers where thousands of Americans lost their lives.
The Jan. 6 events were nothing compared to what took place on 9/11.
Terrorists are still at large and still represent a grave danger to any civil first world nation.
But somehow "election deniers" and MAGA Republicans are the biggest evils our nation faces today.
Spare us the lecture, Kamala Harris.
Stay tuned to the DC Daily Journal.