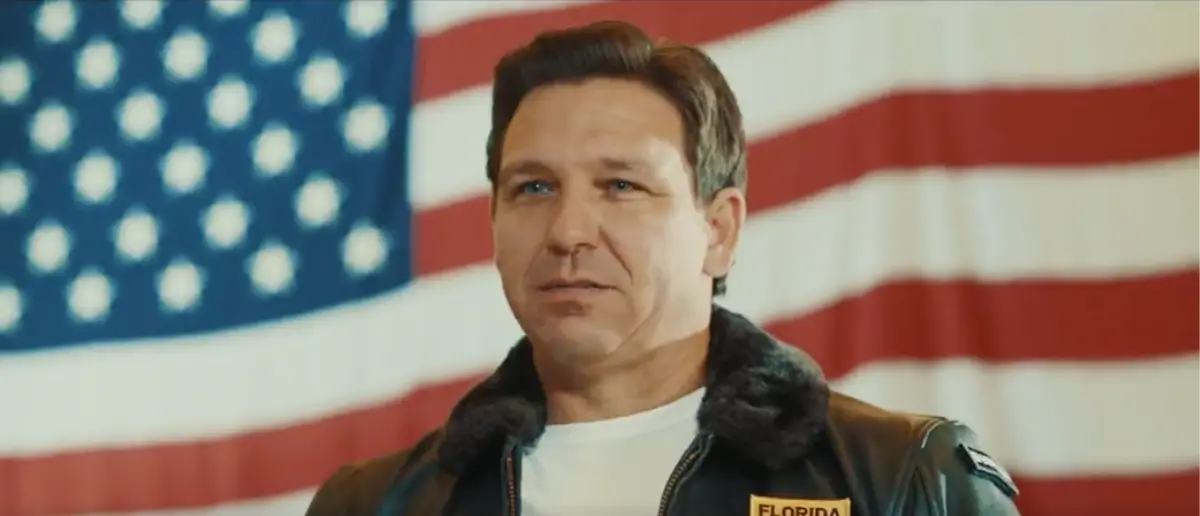 Florida Governor Ron DeSantis has quickly risen to stardom within the conservative movement. His no-holds-barred approach to leading Florida has put him in the crosshairs of the Left.
And his latest move has left his critics kicking and screaming.
There's no one Democrats hate more than a constitutional conservative who doesn't back down from their bullying and stands up for conservative principles.
That's exactly why they've been targeting Ron DeSantis seemingly since the start of his term as governor of Florida.
As the Washington Times reports:
The Florida governor has repeatedly taken aim at the media during his time in office. He has also signed multiple controversial bills in recent months, including the so-called Don't Say Gay bill, which forbids the discussion of gender identity and sexual orientation in a school classroom for children in kindergarten through third grade.

DeSantis also signed legislation that bans critical race theory in school classrooms.
And in a new campaign ad, DeSantis is taking the Left to task and flexing his conservative credentials.
Top Gov… Dogfighting… Taking on the Corporate Media…

Rules of Engagement are as Follows:

— Casey DeSantis (@CaseyDeSantis) August 23, 2022
In the ad, DeSantis is decked out in a flight suit and flanked by fighter jets à la Top Gun saying, "Good morning ladies and gentlemen, this is your governor speaking. Today's training evolution — dogfighting, taking on the corporate media.
"The rules of engagement are as follows: No. 1: Don't fire unless fired upon, but when they fire, you fire back with overwhelming force. No. 2: Never ever back down from a fight. No. 3: Don't accept their narrative."
It's no surprise that the Florida Governor waited to release the ad just as the Florida Democrats are set to decide who will challenge him in his bid for re-election.
But with DeSantis leading in the polls by an average of 6.2 percentage points, it looks like the Left's hope of snuffing out his political career is sure to fail.
And thanks to his no nonsense governance, DeSantis has a real shot at the White House in 2024.
A 2024 bid for President by Ron DeSantis would be a nightmare for the Democrat Party.
The 43 year-old would run circles around the geriatric Joe Biden who will be over 80 by the time of the election.
It would be a cakewalk.
They're so scared this could happen that the New York Times is already sounding the alarm with headlines like "We Don't Want DeSantis to Just Walk Into the White House."