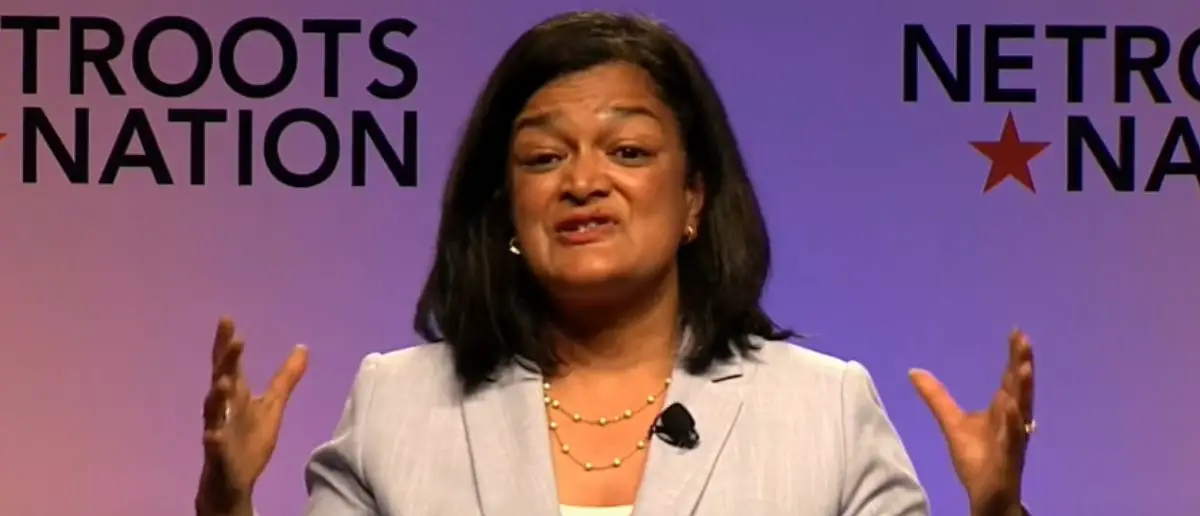 The Democrat Biden administration has severe foreign policy issues. The consequences are staggering.
Because a major Democrat has tried to start a war by launching this wild foreign attack.
Is it any surprise anymore that Democrats still suck at foreign policy and diplomacy?
The Biden administration took all of six months to completely embarrass America on the world stage with its Afghanistan pullout disaster.
Since then, the Democrats' foreign policy approach has been to give as many mixed signals as possible and be as incompetent as possible, it would seem.
Just consider how the Biden White House can't seem to decide whether they would or would not defend Taiwan in the event that China invades the independent state.
The latest diplomacy bungle from the Democrats comes from a top Representative in Congress who is apparently trying to start a war with a foreign nation and ally of the United States.
The Chair of the Congressional Progressive Caucus, Pramila Jayapal (D-Washington), recently outright called Israel a "racist state" at a radical Leftist conference.
This is no hyperbole either. She literally says "We have been fighting to make it clear that Israel is a racist state."
"As somebody who's been in the streets and participated in a lot of demonstrations, I want you to know that we have been fighting to make it clear that Israel is a racist state, that the Palestinian people deserve self-determination and autonomy, that the dream of a two-state solution is slipping away from us, that it does not even feel possible," Representative Jayapal said.
Of course, after being put on blast by everyone with an ounce of rationality, Jayapal tried to apologize for the comments she made.
But Jayapal didn't actually apologize at all. She merely said that she was trying to "defuse a tense situation during a panel where fellow members of Congress were being protested."
She also said that she was just "clarifying" her statement and said that she didn't want to label all of Israel as a state as racist, but that Prime Minister Benjamin Netanyahu was racist.
"I do not believe the idea of Israel as a nation is racist. I do, however, believe that Netanyahu's extreme right-wing government has engaged in discriminatory and outright racist policies and that there are extreme racists driving that policy within the leadership of the current government," Jayapal said about her initial comments.
Of course, she's lying through her teeth.
Jayapal said, in no uncertain terms, that Israel is a "racist state." There's no other way to interpret her words than taking them for what they are on face value.
She's lying saying that she doesn't believe that Israel "as a nation is racist." She could've said that before, but she didn't.
Jayapal represents a growing corner of the Democrat Party that has continued to become more and more hostile to America's ally in Israel and continues to make gross anti-semitic comments.
Democrats do a lot of finger pointing towards conservatives and Republicans and how "racist" they are. But in reality, they are the ones being more blatantly racist than anyone else on the political scene right now.
You can watch the video of Jayapal's comments at the Leftist conference below:
Democrat Rep. Pramila Jayapal attempts to appease so-called "Free Palestine" protesters after they hijacked a leftist conference: "We have been fighting to make it clear that Israel is a racist state!" pic.twitter.com/9p2aX6uh4F

— RNC Research (@RNCResearch) July 15, 2023
Stay tuned to the DC Daily Journal.