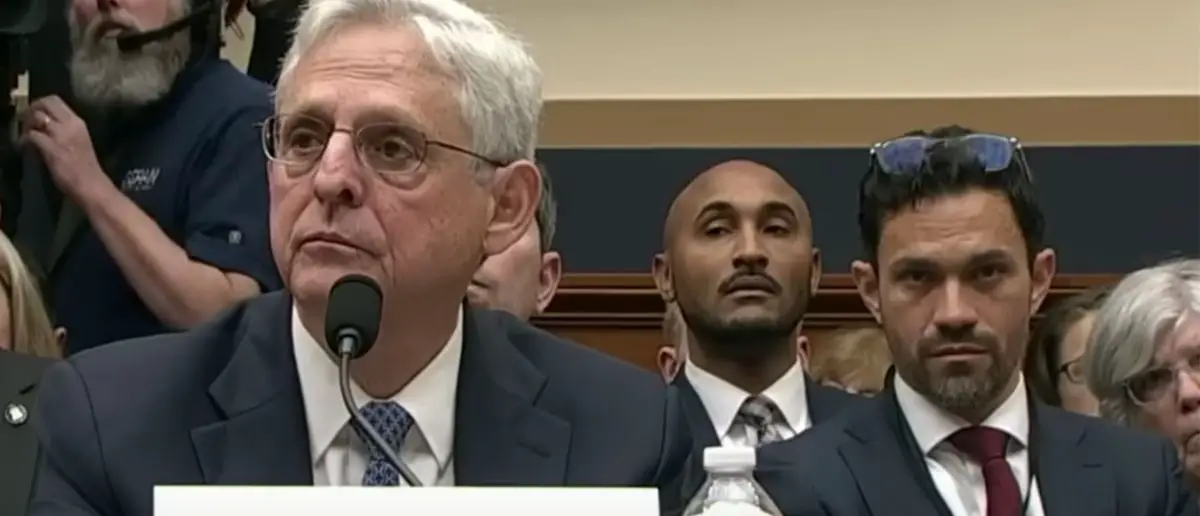 Attorney General Garland is being interrogated by Congress. And now he's letting the cat out of the bag.
And Merrick Garland went off script and now Biden is worried sick.
After a House senator questioned him about the FBI producing a document earlier this year that identified so-called Radical-Traditional Catholics as potential domestic terrorists, U.S. Attorney General Merrick Garland grew visibly furious.
Garland faced a barrage of questions about the Biden Administration's actions over the last two years during a hearing before the House Judiciary Committee on Wednesday.
When Rep. Jeff Van Drew (R-NJ) questioned about the Department of Justice and FBI pursuing orthodox Catholics, the attorney general responded angrily.
"I have no idea what 'traditional' means here," Garland said.
"Catholics that go to church," Van Drew replied. "Yes or no?"
"The idea that someone with my family background would discriminate against any religion is so outrageous — is so absurd," Garland said.
"Mr. Attorney General," Van Drew interrupted. "It was your FBI that did this. It was your FBI, and we have the memos and emails [sic] sending undercover agents into Catholic churches."
Earlier this year, FBI whistleblower Kyle Seraphin revealed in UncoverDC an unclassified intelligence document from the bureau's Richmond field office that targeted "racially or ethnically motivated violent extremists in radical-traditionalist Catholic ideology."
According to Seraphin's piece for UncoverDC, the intelligence document demonstrates a permissive tolerance within the bureau for left-leaning ideological actors, which furthers the FBI's weaponization against conservative Americans and could lead to "investigations into Americans in violation of their God-given, First Amendment-protected civil liberties."
Almost soon after the paper was leaked, FBI officials removed the anti-Catholic memo from their system, stating that the bureau would "never conduct investigative activities or open an investigation solely based on First Amendment protected activity."
During the hearing on Wednesday, Garland stated that the letter "appalled" him and FBI Director Christopher Wray.
"Are they extremists or not — I'm asking a simple question," Van Drew said. "Say no, if you think that was wrong?"
"Catholics are not extremists, no," Garland admitted.
When Van Drew inquired if anyone had been dismissed because of the memo, Garland answered, "I don't know."
Attorney General Garland responds to Rep. Jeff Van Drew's (R-NJ) questions about the DOJ and FBI persecuting traditional Catholics: "The idea that someone with my family background would discriminate against any religion is so outrageous! So absurd!" pic.twitter.com/RKoTcXIL0o

— CSPAN (@cspan) September 20, 2023
During his opening statement at the court, Garland, who is Jewish, stated that his family fled antisemitism and persecution in Eastern Europe in the early 1900s.
"This country took her in, and under the protection of our laws, she was able to live without fear of persecution," Garland said of his grandmother.
"Repaying this country for the debt my family owes for our very lives has been the focus of my entire professional career," he later said.
Stay tuned to the DC Daily Journal.