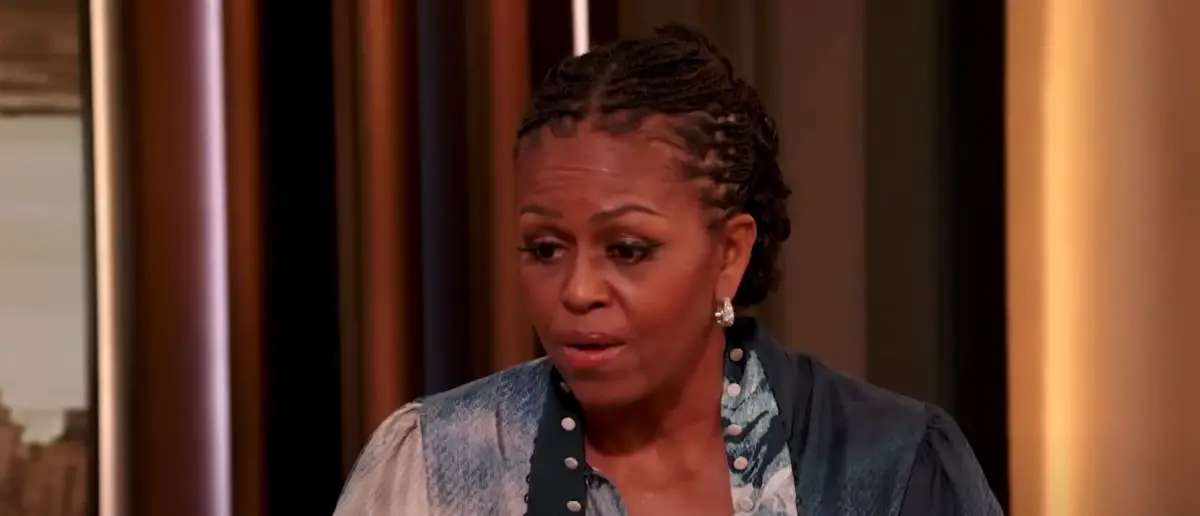 The Obama family influence on politics has not gone away. If anything, it's gotten worse.
Because Michelle Obama's launched this sickening attack on the U.S. Supreme Court.
Recently, the U.S. Supreme Court handed down a variety of high-profile rulings that have major impacts on the future of American society.
The High Court ruled in favor of the Christian website designer, arguing that they have the constitutional rights to decline building a website for a same-sex couple.
The High Court also ruled that Joe Biden's unfair and socialist student loan payoff scheme was unconstitutional as well, forcing him to go through Congress if he wants to do blanket student loan payoffs.
But the one that everyone was really anticipating was the case on Affirmative Action.
The Supreme Court ruled 6-3 in favor of doing away with the racist Leftist idea of Affirmative Action that meant colleges and universities could pass up on qualified students because of their race and skin color.
This, of course, set off a firestorm on the Left with Leftists claiming that black students are going to have a hard time getting into prestigious universities on the merits alone. That sounds pretty racist if you ask us.
Michelle Obama has decided to give her two cents and boy oh boy is her statement on the Supreme Court ruling a doozy.
She starts off going on about her experience in college and how she "got there because of affirmative action."
She literally acts like she's proud that she is claiming that she wouldn't have gotten into college without affirmative action, which sounds odd.
Later in her statement, she then tries to paint a picture of everyone who got into college without Affirmative Action got there with a form of "affirmative action" by way of "money, power, and privilege."
Again, she doesn't want to address the reality of merit at all.
As a more direct response to the ruling, she says in her statement that her "heart breaks" for the students who will be left "wondering what their future holds."
"So today, my heart breaks for any young person out there who's wondering what their future holds — and what kinds of chances will be open to them."
Then she claims that some people have to work harder than other people to get anywhere in life.
"And while I know the strength and grit that lies inside kids who have always had to sweat a little more to climb the same ladders, I hope and pray that the rest of us are willing to sweat a little, too," Michelle continued.
Finally she called for the comeback of Affirmative Action in some capacity.
"Today is a reminder that we've got to do the work not just to enact policies that reflect our values of equity and fairness, but to truly make those values real in all our schools…" the former First Lady added.
The only problem with Michelle's statement is that her idea of fairness is simply not inline with the average American's idea of fairness.
It's not fair to pass up on an asian kid who is well qualified to be accepted into a university program simply because he or she is asian.
Affirmative Action meant less qualified applicants could win out simply because they belonged to a racial "minority" that was politically protected, like black Americans.
Acceptance into higher education should only be based on the merits alone. Nothing else shall do.
So spare us the lecture Michelle, because you're actually the one pushing for unfair and racist ideas.
Stay tuned to the DC Daily Journal.