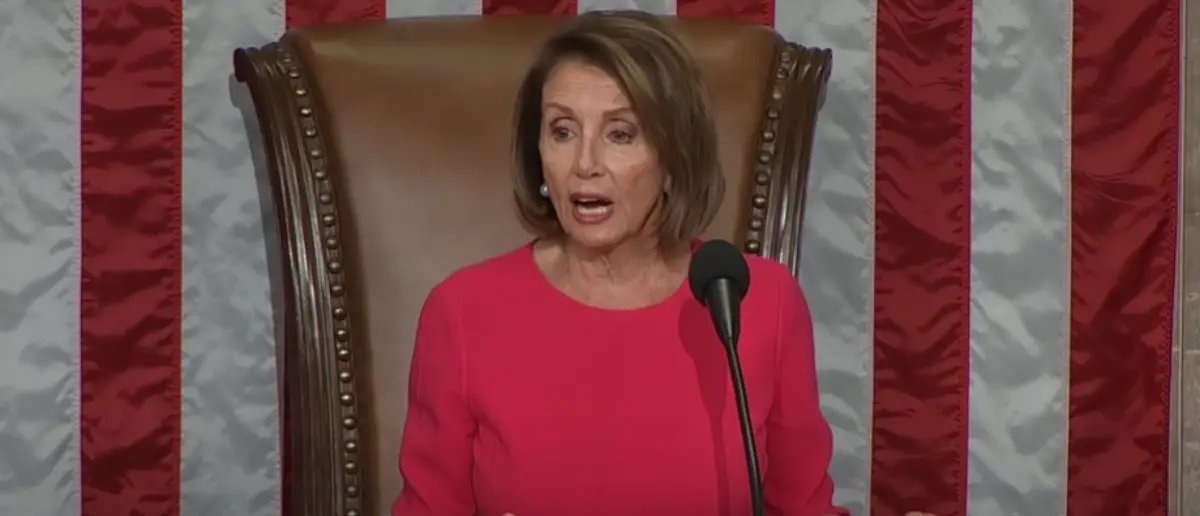 Nancy Pelosi seems to be on her way out as the Speaker of the House. But that's just the beginning of her woes.
That's because Pelosi got utterly roasted with this one picture.
Nancy Pelosi has long been out of touch with everyday Americans.
The only reason she's Speaker of the House is because she's a de-facto old-guard Democrat establishment member from a deep blue district.
But she's so out of touch with everyday Americans, even her Leftist base has questioned her ability to effectively lead the House of Representatives.
If the Democrats were able to pull off a miracle to keep the House blue, it's not totally certain she'd keep her spot as the Speaker.
Her head being in cloudland was on full display when she made simply racist comments about immigrants staying in Republican states to "pick crops."
Alluding to Ron DeSantis flying voluntary immigrants to Martha's Vineyard out of Florida, Pelosi commented saying "Why are you shipping these immigrants up North? We need them to pick the crops down there."
There's no getting around just how awful she sounded and how racist her comments were.
She's taking major heat from her comments, but it's one picture that's driving the pain home from Pelosi.
Cartoonist Antonio F. Branco made a cartoon that went viral about Pelosi's racist comment that exposed her completely.
He drew her up in an 1840s-style southern plantation-owner dress with a cocktail in hand saying "Let them pick the crops."
See it below.
Our favorite part of the picture is the cocktail. It's a funny touch considering she's made a few comments where she appeared flat-out drunk and considering her husband was caught driving drunk.
Pelosi has truly exposed how racist the Democrats really are.
They throw around the racism card to label their political opponents as "literally Hitler." But it's the Democrats who have exploited minorities for decades for political gain.
The Democrats can't win the war of ideas, because their ideas fail all the time. So they resort to sh*t-throwing at Republicans to stay relevant.
And Nancy Pelosi's racist comment made that abundantly clear.
Stay tuned to the DC Daily Journal.