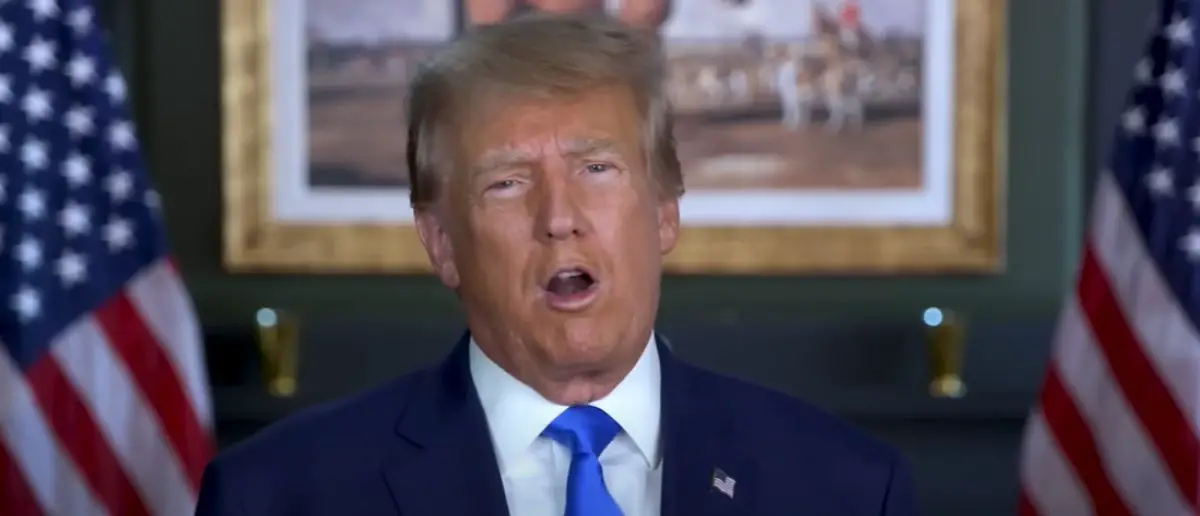 Former President Donald Trump believes he has an easy path to the White House. That may not be the case.
Because a brand new report now spells doom for Donald Trump's future.
A lot of political experts believe that former President Donald Trump is the obvious front-runner to win the 2024 election.
It certainly makes sense given that Donald Trump still carries immense support from millions upon millions of grassroots conservatives all across the country.
Plenty of polls also show that Donald Trump carries a significant lead over the Republican field running for the Party's nomination, including Florida Governor Ron DeSantis and biotech businessman Vivek Ramaswamy.
He's also been faring quite well in a hypothetical rematch against incumbent Democrat Joe Biden with a several-point lead over Biden.
Naturally, this has given Donald Trump a ton of confidence that he can expect to cruise to victory and get his second term in the White House which he's been desperate to get.
But he's been struck with some news that might slow his roll and change his demeanor about being the obvious front-runner.
A report released this past weekend shows the amount of money that each major Presidential candidate raised in the second quarter of this year.
According to the report, Ron DeSantis was the number one Presidential fundraiser with his campaign raising more than $20 million in the second quarter alone.
Behind him was the Biden campaign, raising just under $20 million coming in at 19.9 million for the second quarter.
And coming in a somewhat distant third place was the Trump campaign raising $17.7 million in the same period.
The Nikki Haley campaign, after having a strong fundraising start, fell well behind Trump and DeSantis, raising just north of $5 million in the second quarter.
Tim Scott, who has been generating some campaign momentum in recent weeks, also fell way short of the other top candidates by raising just under $6 million.
Being the number one fundraiser does not always mean that your campaign is going to do the best when it comes to the ballot box in the primaries or in the general election.
However, for those who were saying that DeSantis's campaign is fizzling out and wouldn't be able to keep up with Trump's campaign are simply mistaken.
Trump and DeSantis both command immense respect from the conservative base and it would not be surprising to see those two come down to the wire in the Republican primary race next year.
On the Democrat side, Joe Biden seems to have a growing problem by the name of Robert F. Kennedy Jr.
Usually an incumbent President will capture 90% or more of the fundraising from their party's donor base. That's not the case for Joe Biden right now.
While Joe Biden did capture an impressive $19.9 million last quarter, the Robert F. Kennedy Jr. campaign raised almost $6.5 million.
RFK Jr. has managed to carve out 25% of the donor base for himself. That number only seems to be growing as well.
It will be very interesting to see how both the Republican primary and the Democrat primary plays out next year.
The DC Daily Journal will keep you updated on all the major 2024 Presidential election news.