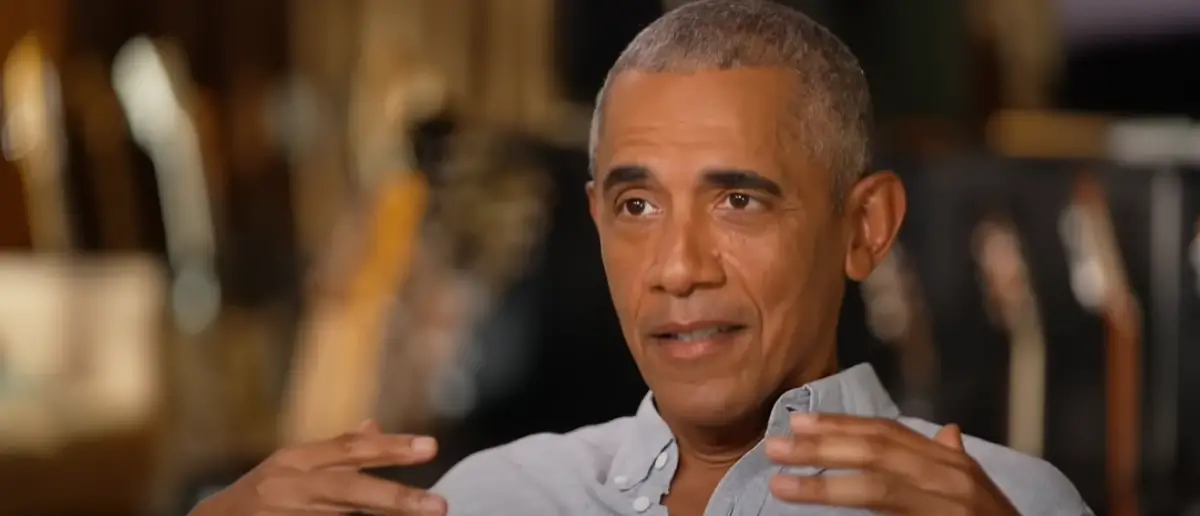 The Obamas are eyeing the 2024 election in a big way. Now Obama has come out and admitted it.
Because Obama just made a huge 2024 announcement live on CNN.
Former Democrat President Barack Obama's influence within the Democrat Party cannot be easily overstated at all.
National Democrats continue to look to Barack Obama for direction on how to run their campaigns and their offices given just how dominant Obama's two Presidential election wins were in 2008 and 2012.
In fact, many Americans still believe that Barack Obama is secretly behind the curtains and pulling strings for the Democrat Party to this day.
So it makes sense that the sitting President Joe Biden would be looking to his former superior Barack Obama for advice during a seriously tough road to the 2024 Presidential election.
Biden's approval ratings are as low as ever, with some polls showing that he's barely above the low 30s.
The economy is in shambles with a housing crisis unseen since the 1970s and 1980s in America.
Not to mention the fact that the insecure southern border continues to be an issue that both sides of the aisle are sounding the alarm on.
Well Barack Obama went on CNN recently for a sit-down interview and made some shocking statements about the 2024 election that should raise the eyebrows of everyone in the room.
Barack Obama was asked what Biden should "do differently to connect" with Democrat voters in the 2024 election this time around.
Obama's answer should concern Biden and the Democrat establishment. He started out by giving a non-answer that the "media environment is clustered."
"I think that in a media environment that's so cluttered, it's very hard to break through until you get to election time," Obama said.
But then he admitted that Joe Biden's poll numbers simply aren't looking good for him in the 2024 election cycle.
"You'll recall when I ran for reelection in 2012, my poll numbers weren't that great, and we ended up winning comfortably," Obama continued, referring to Biden's poor polling numbers.
"Part of that was just we started campaigning, and we were able to get a message out – and people said, yes, that policy or this policy or this thing left undone, that irritated me a little bit, but overall, I think he's done a good job. And I think that's what they're going to conclude about Joe Biden as well," he continued.
First of all, Democrats never like to admit that they are behind in the polls under any circumstances at all.
Just take a look at how Charlie Crist in the race for Florida's governor's office tried to laughably claim that he was in a dead-heat race with Ron DeSantis when everyone knew the writing on the wall.
Ron DeSantis clobbered Crist as he won by about 20 points.
Barack Obama saying that Biden's polling isn't good right now must mean that it is really, really bad.
Secondly, if Obama is hoping that Biden's luck will turn around as they get closer to the election in November 2024, he might want to rethink that.
Obama ran against two garbage candidates in John McCain and Mitt Romney in 2008 and 2012 respectively. Joe Biden will not have that luxury as he will be facing off against conservative juggernauts in either Donald Trump or Ron DeSantis come general election season.
Simply put, it doesn't appear that Obama has much faith in Joe Biden right now. Nor does anyone else in America for that matter.
Stay tuned to the DC Daily Journal.