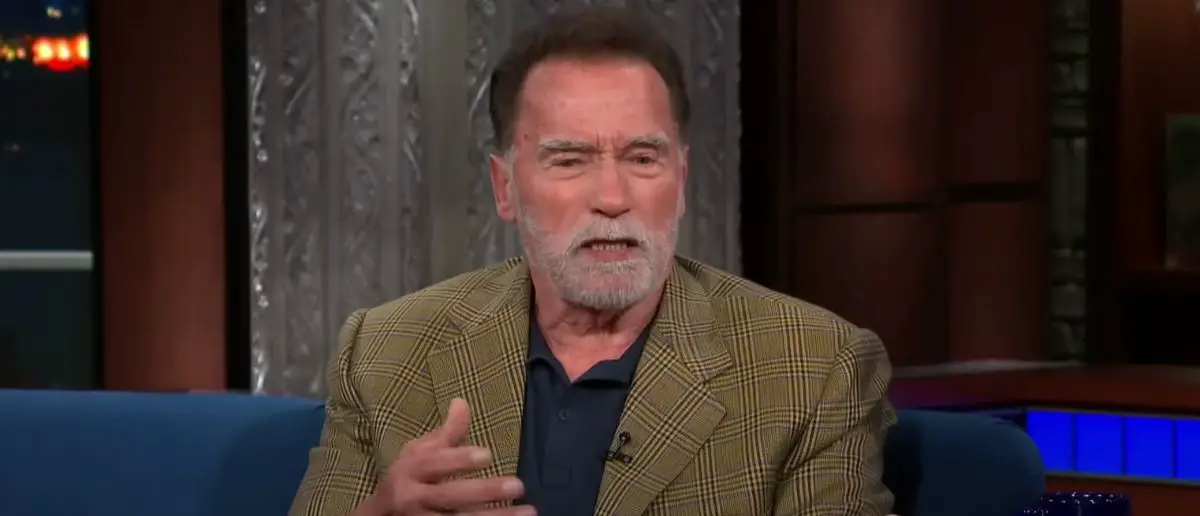 Actors, musicians, and seemingly every cultural industry is run by the Left. But some are finally speaking out.
And one Hollywood elitist exposes the Democrat Party's secret plan for America.
The Left's grip on the culture could be weakening, and who knows what that means for Democrats.
Even actors are starting to speak out.
Actor Arnold Schwarzenegger accused Democrats of wanting "to f*** up every city in America" during a recent appearance on fellow actor Rob Lowe's Sirius XM podcast, Literally! With Rob Lowe.
The action movie hero, a Republican who previously served as California's 38th governor from 2003 to 2011, claimed that the Democratic Party appeared to be actively seeking to "ruin" every city over which they had gained power.
According to Mediaite, the two lifelong friends' conversation finally led to the two major political parties and what each stood for in terms of policies and values.
Lowe began by citing former Rep. David Dreier (R-CA).
"Okay, let me ask you this, and I ask people this all the time," the former Brat Pack member began.
"David Dreier, good friend of ours and a good man. Surfer for many, many, many years. He used to have the greatest, 'what makes me a Republican,' and he had I think four or five things. I think it was, in no particular order, strong military, low taxes, less government, more personal freedoms. There might have been one more, but it makes sense to know –"
"Strong law enforcement," suggested Schwarzenegger.
"Strong law enforcement," Lowe agreed before going the other way.
"And then I'd like to know, I always ask Democrats what it means to be a Democrat in that way. And I, I think whatever anybody would say –"
"Ruin your cities," the "Terminator" star chimed in.
"What would they say?" Lowe inquired.
"Ruin your cities," urged Schwarzenegger once more.
"Ruin your cities," Lowe repeated.
"That's what the Democrats would say. We are about ruining the cities. We want to f*** up every city in America. That seems to be the theme right now," he said.
Lowe pressed Schwarzenegger on why he thought Democrats would want anything like that, and the True Lies star said he didn't know.
"I have no idea," he said.
Well, we can all guess.
Stay tuned to the DC Daily Journal.