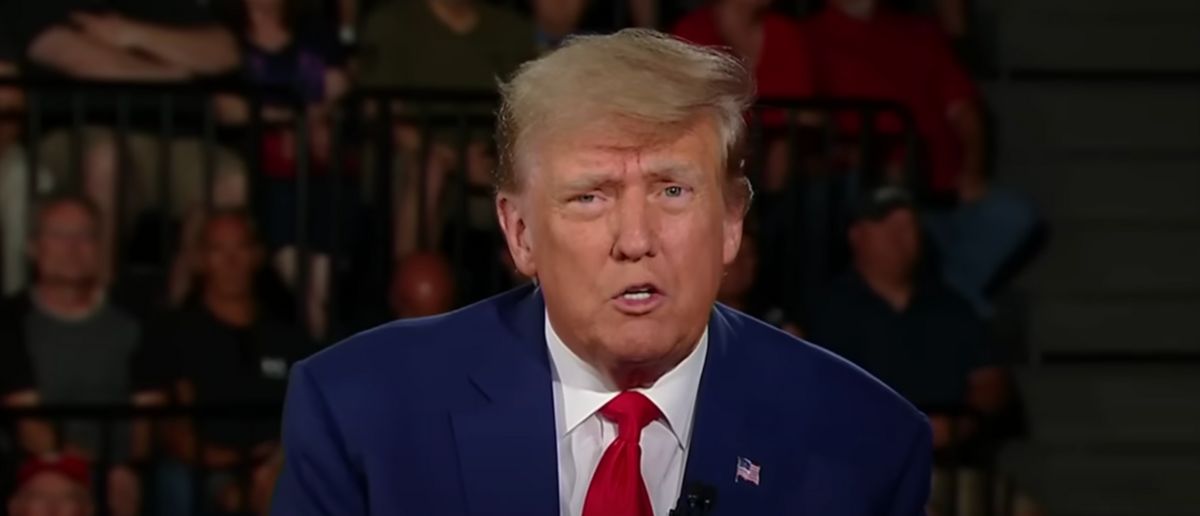 Trump is getting hit left and right from countless attacks. But this one strikes close to home.
And one whistleblower just threw Donald Trump's world into chaos.
Look, the Left has a vendetta against Donald Trump.
Sure, they're worried he could be nominee and could win back power in 2024, but they would've persecuted him like this anyway.
Why? Because he stood up to them and was willing to call out their agenda to the American people.
For that, they want to make an example of Trump to send a warning to every other conservative.
According to a court statement filed by his former attorney on Tuesday, a witness in the Mar-a-Lago documents case has apparently signed into a "non-prosecution agreement" with federal prosecutors.
The agreement came after special counsel Jack Smith's office threatened to prosecute the witness for lying to the grand jury.
Stanley Woodward, the employee's former defense attorney, stated in the petition that a guy, named by CNN as IT worker Yuscil Taveras and referred to in the court as Trump Employee 4, promised to testify in the secret papers case in exchange for not being charged.
Prosecutors have suggested that Woodward, who now defends Trump valet Walt Nauta, who is being prosecuted in the case, may have a conflict of interest, particularly if he is called to cross-examine his former client.
Woodward stated that he "played no role" in Taveras' cooperation, and that Taveras was not offered the bargain until he hired a new counsel.
Woodward requested that the judge prevent Taveras from testifying during the trial.
According to CNN, Taveras' testimony in July was the source of additional claims included in the supplemental indictment against Trump and Nauta released that month.
Taveras "repeatedly denied or claimed not to recall any contacts or conversations about the security footage at Mar-a-Lago," according to court records from the special counsel team.
In court filings filed in July, Taveras "retracted his prior false testimony and provided information that implicated Nauta, [Carlos] De Oliveira, and Trump in efforts to delete security camera footage."
Taveras' flipped testimony should not be allowed to be submitted to the court, according to Woodward, because it was obtained through "improper use of out-of-district proceedings" in Washington, D.C., and the attempt to use it as evidence reveals "nothing less than an attempt to diminish the [Florida] Court's authority over the proceedings in this case."
At the root of it all is the federal government granting immunity to talk poorly about Donald Trump.
And why wouldn't he when the DOJ and FBI are telling him he will be thrown in jail?
This is just another example of the "tactics" the Biden administration is using to push the witch hunt even further.
Stay tuned to the DC Daily Journal.