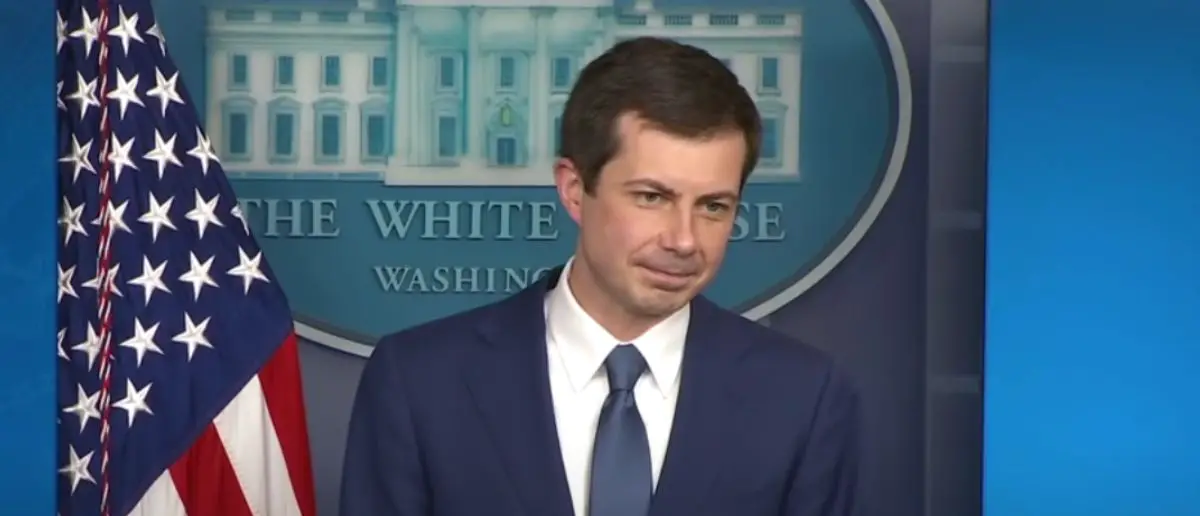 Transportation Secretary Buttigieg has come under fire for his complete incompetency. But this is a new low even for him.
And Pete Buttigieg humiliated himself and Joe Biden on national TV.
Look, it's not secret that Joe Biden doesn't have much left in his tank when it comes to getting a second term.
The polls show that Democrat voters want someone else and even his own supposed allies are considering running against him.
And when you couple that with his complete inability to form a coherent sentence, it's a recipe for disaster.
However, some in his administration are trying to stay on the sinking ship.
That's why Pete Buttigieg just made the most outlandish claim that no person in their right mind would believe.
President Biden is "very focused on details," Transportation Secretary Pete Buttigieg said, after the 80-year-old commander in chief got Ukraine and Iraq mixed up twice in a 12-hour period.
The Cabinet member defended Biden after being asked, "What do you say to people who are concerned about his age, and slip-ups like the one he had today?" Kaitlan Collins, a CNN anchor.
"Well, what I'd say is I wish you could be in a room with him, the way I often am, seeing how he is simultaneously focused, on a big-picture vision, and very focused on details," Buttigieg said.
"Look, this is an administration that has been extraordinarily effective. And, one of the — frankly, one of the cases that I made, back when I was running for president at an unusually young age, is that the only thing that really matters is your ability to do the job," the former mayor of South Bend, Ind., added.
Despite rising concerns about his mental acuity, Biden, who is currently the oldest president in US history, said in April that he will run for re-election in 2024.
If re-elected, Biden will be 86 years old at the end of his second term.
On the White House lawn on Wednesday, Biden told reporters, "[Putin's] clearly losing the war in Iraq."
He made a similar mistake the night before while speaking at a fundraiser in Chevy Chase, Md.
"Think about this," Biden said. "If anybody told you — and my staff wasn't so sure, either — that we'd be able to bring all of Europe together in the onslaught on Iraq and get NATO to be completely united, I think they would have told you it's not likely."
On Thursday, the president drew a barrage of online mockery for walking off the set of a live MSNBC interview before host Nicolle Wallace could call a commercial break.
Buttigieg said that Americans should focus on the accomplishments of the Biden administration rather than the gaffes.
"At the end of the day, anybody, in any job, ought to be judged on the job that they're doing. And in just two and a half years, this administration, under President Biden's leadership, has delivered more than many presidencies have been able to do in four or even eight years," he said.
Take a look around, do you think he has any accomplishments?
Stay tuned to the DC Daily Journal.