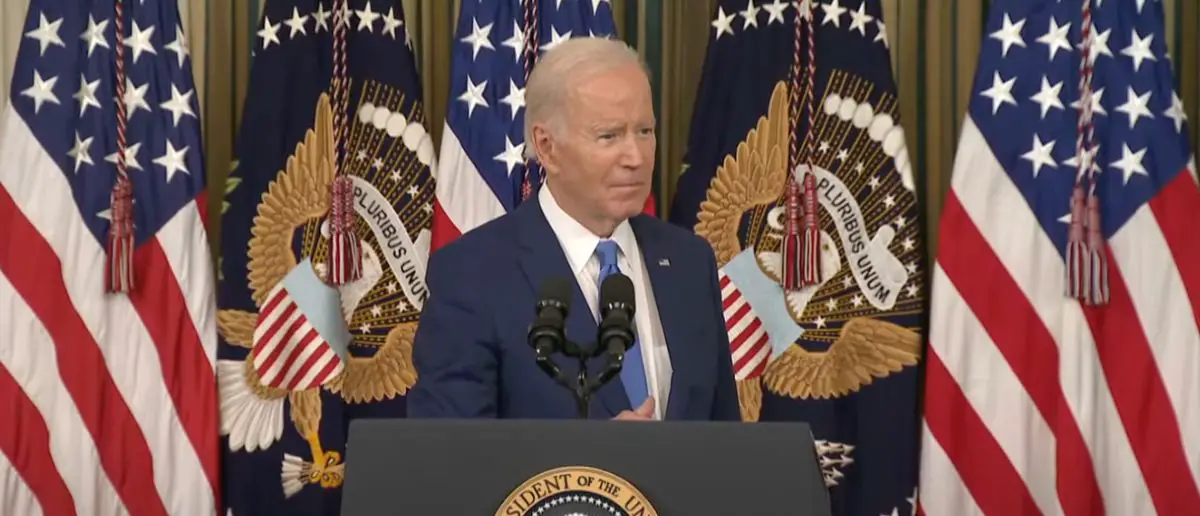 The media won't tell you about the hostage issues President Biden has. There's a reason for that.
Because one hostage situation has President Biden panicking after hearing these reports.
So far, Joe Biden has probably had the worst foreign policy of any President since the Jimmy Carter administration of the late 1970s.
At the beginning of his administration, Joe Biden was enjoying actually some fairly high approval ratings that were around 55-60%.
But it was Biden's downright awful foreign policy that started to sink him when he completely fumbled the Afghanistan pullout.
Americans quickly soured on the President because he had proven himself to be as incompetent as it gets on the world stage.
And as history suggests, Americans really don't like having a bad economy and being embarrassed on the world stage.
Since then, Biden's foreign policy hasn't gotten any better either.
In fact, the Biden administration is dealing with multiple hostages being held in enemy territories and they have no idea what to do.
The latest news about a hostage that's being detained in North Korea is not the good news that the Biden administrationw as hoping for.
U.S. Army Private Travis King reportedly made it into North Korea after not getting on a plane to head back to the U.S. after serving a two-month sentence in South Korea on assault charges.
There are conflicting reports about whether Travis King simply traveled to North Korea by his own will, or if something else is up.
Reports indicate that he was to be escorted back to the plane to come back to the U.S. but that never happened. This has left many wondering if something more sinister is going on.
Regardless, the Biden administration has been trying to reach out to North Korea and has not heard a word from them about Travis King. This has further raised questions about a possible involvement North Korea has had in Travis King missing his flight.
Now there's reports that the United Nations is getting involved to help get Travis King out of North Korea.
The Washington Examiner reports:
The United Nations Command, led by the United States, began conversations with Pyongyang on Monday regarding the U.S. soldier who ran across the border from South Korea to North Korea last week.
When asked by members of the media, a U.N. official said he is optimistic but admits that he truly doesn't know what's going to happen next.
"None of us know where this is going to end," the deputy commander of the U.N. Command shared with the media.
"I am in life an optimist, and I remain optimistic. But again, I will leave it at that."
This news about Private King is the latest in the growing concern that the Biden administration is incompetent to get American hostages home safely.
The Wall Street Journal reporter, Evan Gershkovich, remains detained in Russia on phony charges of waging espionage against Russia.
Russia has not been open to discussions with the Biden administration officials to bring Gershkovich home either.
The DC Daily Journal will keep you updated on any news involving the hostage situations for Travis King and Evan Gershkovich.