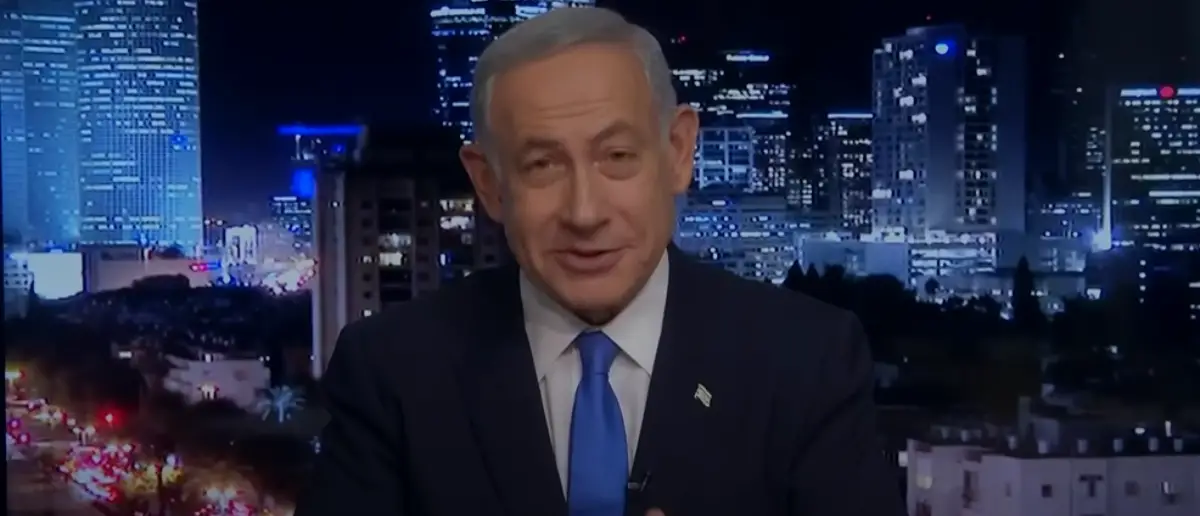 The Ukraine-Russia war and the Chinese threatening Taiwan have many fearing World War III. Now it's reached a whole new level.
Because President Biden received this warning from Israel that you have to read.
Fears are at nearly all-time highs that World War III is just a misstep away from being triggered by the likes of Russia, China, or even North Korea.
There's a ton of different factors causing that, as well.
The Ukraine-Russia war is not slowing down whatsoever, China is threatening Taiwan more than ever before, and dictatorial nations like North Korea and some Middle Eastern nations like Iran are threatening the use of nuclear weapons as well.
Just one of these going awry would plunge dozens of nations into war with each other.
Recently, former Prime Minister of Israel Benjamin Netanyahu had a warning for President Biden, particularly concerning Russia.
He said in an interview with Newsmax that it is entirely possible that Putin would use nuclear warfare on Ukraine to get what he wants.
He also said that the situation is incredibly delicate and that Biden must be careful.
"But the more it drags on, with all the horrors and tragedies [of Russia attacking Ukrainian civilians], it may spiral out control," Netanyahu shared with Newsmax while on The Record With Greta Van Susteren.
He added that Putin's determined attitude to crush Ukraine could lead to a "crossing of the 'red line' that hasn't been crossed in 77 years, the possible use of nuclear weapons," referring to when the U.S. dropped an atomic bomb in 1945 to end the war with Japan.
Netanyahu is also running for Israel's Prime Minister office once again, in what appears to be a dead-heat race between him and the incumbent.
The former Prime Minister says that he hopes to get elected so that he could use his rapport that he already has with Putin to de-escalate the situation in Ukraine.
"If I get elected in two weeks, God willing, if that happens, I hope to have a very discreet conversation with [Joe Biden]" said Netanyahu. "Because this is something that affects the entire world."\
If Netanyahu is correct and he does have a working relationship with Putin from his days as Israel's Prime Minister, that could be a game-changer.
Biden, on the other hand, has completely ignored all warnings sent his way about approaching the problem of Russia carefully with the intent of helping delegate the peaceful end of the war.
Instead, Biden and the White House Democrats have heightened tensions by fanning the flames and refusing to approach the issue diplomatically and peacefully.
Donald Trump is the only major U.S. politician seeking to end the war right now with peaceful negotiations between the U.S., Ukraine, and Russia, and potentially others.
If Trump wins again, you can be sure that these types of warnings from Israel and other allies will be taken more seriously.
Stay tuned to the DC Daily Journal.