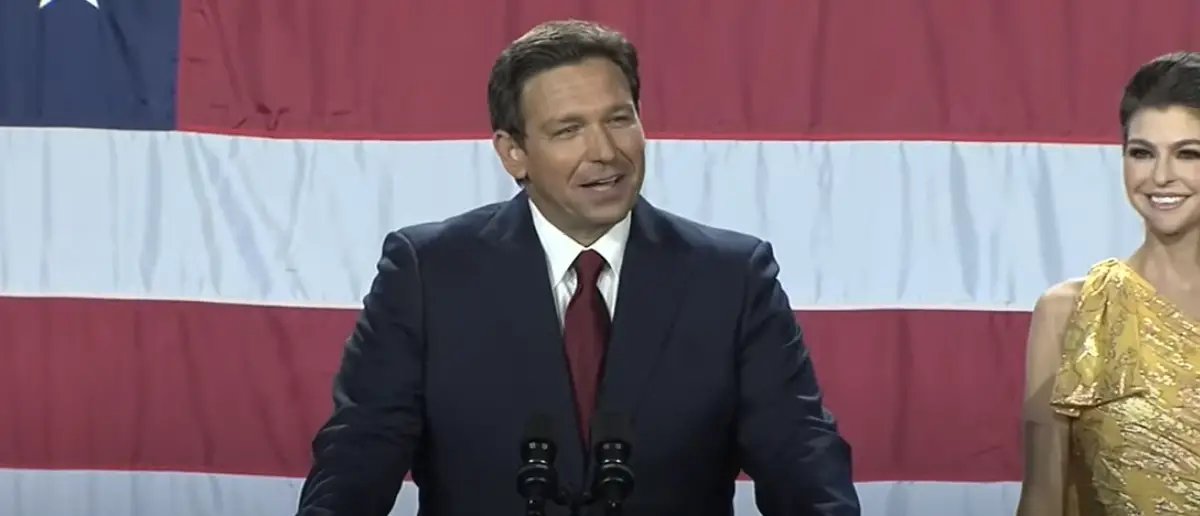 President Biden is in real trouble now. His 2024 hopes are over.
Because Ron DeSantis melted Joe Biden's brain with these six words.
Florida Governor Ron DeSantis recently traveled to Iowa, the first-in-the-nation caucus state for the 2024 GOP Presidential Primary, fueling rumors of a White House run in 2024.
Almost 700 Republicans attended a speech by DeSantis and Kim Reynolds at the Rhythm City Casino Resort in Davenport.
Reynolds praised DeSantis by calling him "a man on a mission" as he was introduced to the audience.
DeSantis outlined some of the conflicts he has had with the Left over the last few years and discussed some of the ideas that have guided his pro-freedom policies.
He emphasized that everyone had advised him to "be a little passive" after he won by "half a percentage point" in 2018 if he wanted to be re-elected for a second term.
DeSantis asserted that he rejected this kind of thinking and chose to stand his ground instead.
"I rejected that advice," DeSantis said. "My view was I may have received 50% of the vote, but I earned 100% of the executive power, and I intend to use that."
"We said we're going to go on offense," the Florida Governor said. "We're going to find issues – I'm not going to wait for them to come to me," he continued, before adding that this resulted in him receiving more votes than "almost twice the previous record in a Governor's race."
"The static analysis of opinion is not what a leader should care about," he added. "What a leader will do is not be captive to polls but to set a vision and shift public opinion and get people to support what you're doing."
During his remarks, DeSantis also made time to criticize Joe Biden and Anthony Fauci for their shortcomings during the pandemic.
"We refused to let our state descend into some sort of Faucian dystopia," DeSantis continued.
Eventually, he said that time demonstrated "we were right, they were wrong."
He also criticized Biden for maintaining the requirement for international visitors to receive certain vaccinations, which prevents tennis great Novak Djokovic from competing in the next Miami Open tournament.
It's COVID theater, said DeSantis. He continued, "It is not based on science, and it is not conducive to freedom."
Ron DeSantis is still keeping his 2024 plans to himself.
But it looks like he is preparing for a presidential run.
Joe Biden and the Democrats are now more motivated than ever to halt his rise and bring him down as a result of this.
Stay tuned to the DC Daily Journal.