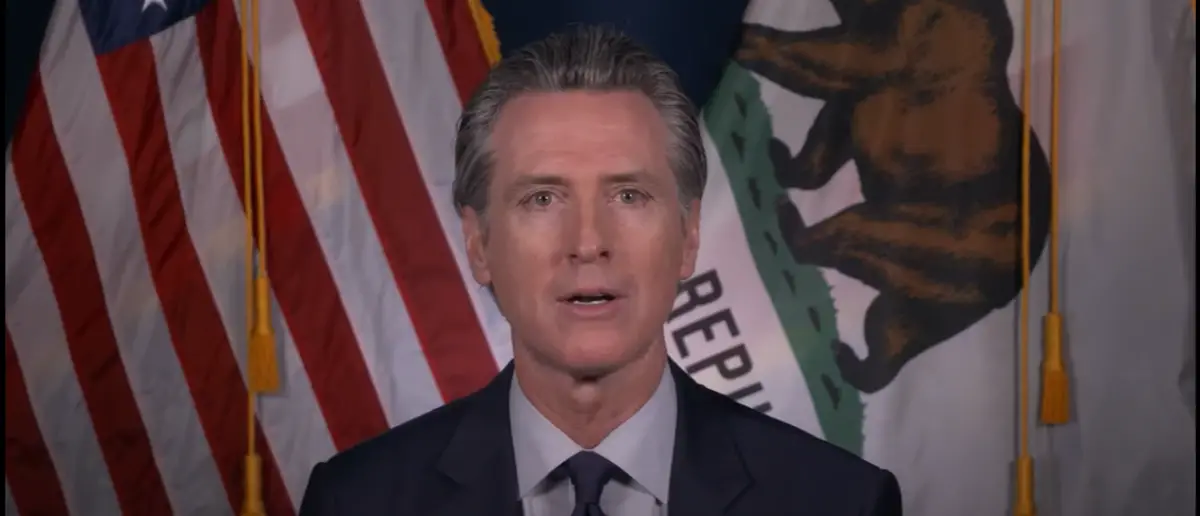 Florida Governor Ron DeSantis and California Governor Gavin Newsom have been going at it. But Newsom had no idea what he was in for.
And Ron DeSantis roasted Gavin Newsom with one stunning question.
There's probably not a single elected official more popular in the eyes of the American public than Florida's Republican Governor Ron DeSantis.
His critics are but an extremely vocal minority.
Americans all over the country respect him for putting Floridians first instead of wokeism and fake science.
He and his team are protecting children and their education and keeping the Florida economy humming during a Presidential administration that has no idea what they are doing on the national scale.
Naturally, Democrats like Gavin Newsom, the Governor of California, are growing jealous of DeSantis' popularity and fear he could have a clear path to the White House in 2024 or 2028.
In an attempt to steal some thunder from DeSantis, Newsom recently invited DeSantis to a debate in California between the two governors.
Hey @GovRonDeSantis, clearly you're struggling, distracted, and busy playing politics with people's lives. Since you have only one overriding need — attention –let's take this up & debate. I'll bring my hair gel. You bring your hairspray. Name the time before Election Day. @CNN https://t.co/vTJHQxfArW

— Gavin Newsom (@GavinNewsom) September 16, 2022
But Ron DeSantis saw this trick a mile away.
He knows Newsom has no interest in a true debate, especially not one broadcasted by CNN.
So he kindly refused the debate, but not without returning a little jab of his own.
DeSantis responded to Newsom saying he doesn't know if California could even keep the lights on for the duration of a debate.
"I don't know if they can reliably keep the power on so you go all the way up there and have a debate and then what ends up happening if they can't keep the lights on?" DeSantis said on Sean Hannity's show.
He added that his actions speak louder than words and that they are happy with the progress they've made in Florida since he's taken the Governor's Mansion.
If there's one thing Democrats hate the most, it's debating about policies and facts.
The facts show that Democrat "utopias" are seeing energy blackouts at rates unseen in the modern age.
That contradicts their idea of going totally "green" within the next 10 years.
The Democrat Party also outright admits that they want to eventually ban the fossil fuel industry, nationwide.
But the truth is, not even hyper-modern Democrat-run cities can sustain a so-called "clean" energy future.
If they can't seem to figure that out, how can they expect the rest of the nation in more rural areas to live off of "green" energy only?
Ron DeSantis knows that's a policy failure of the Democrats and had a little bit of fun rejecting Newsom's offer to debate him by pointing out how his policies just aren't working.
Stay tuned to the DC Daily Journal.