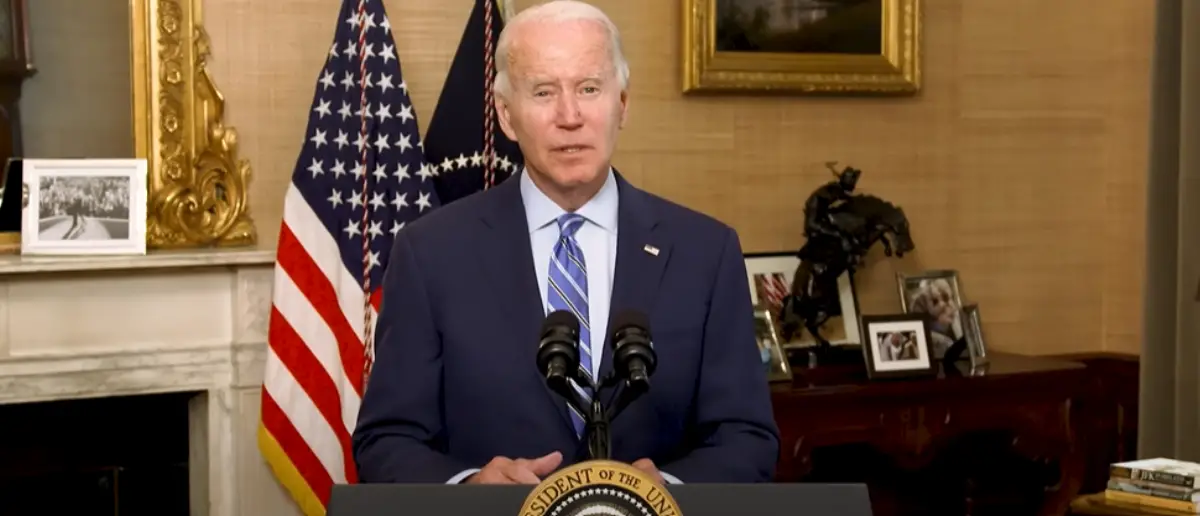 When Trump's second indictment was announced, Biden thought he had 2024 in the bag. But that may not be the case.
Because Rudy Giuliani just dropped the hammer on Joe Biden in a big way with this criminal accusation.
Much is being made about Donald Trump's second indictment charge, this time from the federal government for allegedly obstructing justice and mishandling classified materials.
The Democrats are desperate to take out Trump from the 2024 picture because he's arguably Biden's biggest threat next to Ron DeSantis as well.
This obsession with Donald Trump could be backfiring, though.
Reports have come out recently that accuse Biden of being involved in an international bribery scheme during his time as Vice President to Barack Obama.
Joe Biden allegedly paid $5M by Burisma executive as part of a bribery scheme, according to FBI document https://t.co/2q21jMVvvZ

— Fox News (@FoxNews) June 8, 2023
If these documents are proven to be accurate, Biden would be guilty of a number of crimes that have serious consequences.
It sounds like this is just the beginning, though, if the former New York City Mayor Rudy Giuliani is to be trusted.
Rudy Giuliani recently shared with the media that he believes Biden could be found guilty on upwards of a dozen different felonies for crimes he may have committed during his time as Vice President.
"How can you tell us with a straight face that we have equal application of the law when Hunter Biden is running around free and there's evidence sitting with the FBI that would easily convict him and his father of maybe 10-12 different major felonies," Giuliani shared with Newsmax this weekend.
He said the recent documents alleging a mutli-million dollar bribery scheme is "only the tip of the iceberg."
"The document they are talking about, the $10 million bribe from Mykola Zlochevsky is only the tip of the iceberg."
What makes this case so complicated is that Joe Biden's son, Hunter, is most clearly involved and at the center of these schemes.
House Oversight Committee members have noted that the FBI document alleging Biden bribery schemes show that not only did Joe Biden receive $5 million from the owner of Burisma, but Hunter Biden received $5 million as well.
The purpose of this gift was apparently to keep in good graces with Joe Biden and the Obama administration at the time.
Rudy Giuliani says that this document has come to the forefront in recent weeks because an FBI agent finally decided to come forward with intel that corroborates what Giuliani has shared with the FBI about potential Biden crimes.
Giuliani lamented the fact that the news media for years now has suppressed the truth about the Biden family, especially with regards to the damning information on the Hunter Biden laptop.
"The hard drive is an encyclopedia of crimes committed by Joe Biden and his family for 30 years. It's described in detail by Hunter. That was suppressed by the vast majority of the American establishment and newspapers."
Stay tuned to the DC Daily Journal.