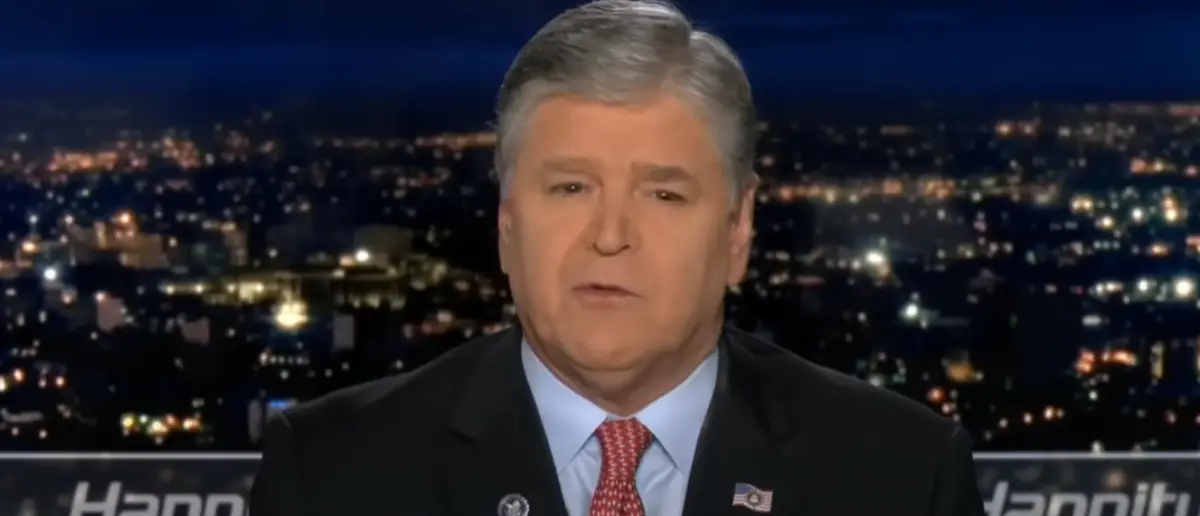 Fox News host Sean Hannity has been going strong for years. And because of that, he's been a target in the eyes of the Left.
But Sean Hannity just utterly destroyed CNN with this one piece of news.
It's no secret that Fox News has been enjoying an extremely successful year compared to CNN.
Their personalities like Greg Gutfeld, Trey Gowdy, Tucker Carlson, and Sean Hannity just to name a few, all seem to be grabbing more and more attention from Americans.
And it makes sense because each of them adds a different, but interesting angle for news at Fox News.
CNN, on the other hand, has a major personality problem.
They are letting people go every other day like Brian Stelter, and they are finding out how unlikeable the majority of them are.
No one likes watching elitists like Don Lemon condescend to his viewers every single night.
Some people say that CNN's Jake Tapper is a little more bearable than the rest of the cast at CNN, that's seemingly why they turned to him to be the new 9 p.m. primetime slot for CNN.
But apparently, he's still nowhere near as popular as the Fox News hosts like Hannity.
New reports show that Fox News completely and utterly dominated the primetime 9 p.m. slot as Hannity did better than CNN's and MSNBC's primetime shows combined.
Independent Journal Review writes:
The Fox host dominated his competition on Tuesday night as CNN personality Jake Tapper made his primetime debut.

Hannity scored higher ratings than the 9 p.m. CNN and MSNBC show combined, according to Mediaite. Even sit-down interviews with President Joe Biden and actor Dwayne "The Rock" Johnson weren't enough to put Tapper over the top.
Doubling up on your competition is pretty impressive on the part of Hannity and Fox News.
For CNN, however, this is just beyond embarrassing.
Sure, it was Jake Tapper's debut in the primetime slot, and no one expected him to be able to beat a cemented name like Hannity.
But CNN and MSNBC weren't even close, to be honest.
And this was with Tapper getting exclusive interviews with U.S. President Biden himself and the extremely popular actor and former wrestler, Dwayne "The Rock" Johnson.
CNN has been on the slide for the past couple of years now, bleeding viewership as well as cash coming in.
Reports indicate that they won't even break $1 billion in profits, though they initially projected for $1.1 billion.
Maybe their glass house crashing around them will give them a "come to Jesus" moment.
Stay tuned to the DC Daily Journal.