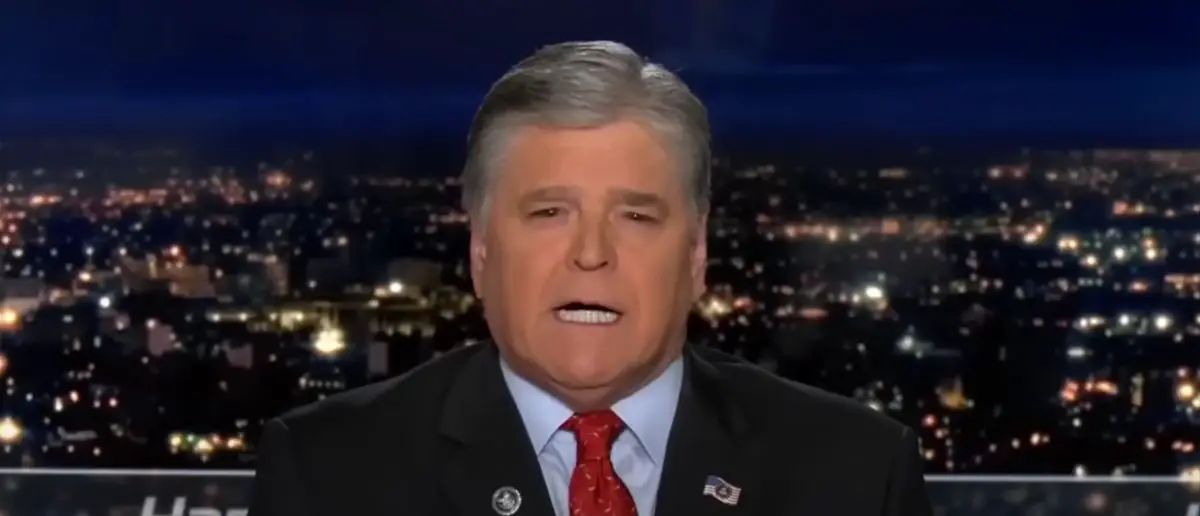 Democrats and the media have been waging a war on Trump saying he tried to overthrow democracy in January 2021. That war just took a stunning 180-degree turn.
That's because Sean Hannity made this court statement with shocking implications for Donald Trump.
After Fox featured Sydney Powell, an attorney who falsely claimed that Dominion's voting equipment shifted millions of votes from Donald Trump to Joe Biden, Dominion Voting Systems filed a $1.6 billion lawsuit.
In the course of the litigation, Dominion acquired the opportunity to cross-examine Fox News hosts.
These depositions were intended to demonstrate that Fox News hosts were endorsing assertions they were aware were untrue.
One of the Fox stars who gave testimony during the trial was Sean Hannity.
Hannity acknowledged during questioning that he did not accept Sydney Powell's assertions that Dominion's voting equipment changed the outcome of the 2020 election.
The New York Times reports:
At the center of this imagined plot were machines from Dominion Voting Systems, which Ms. Powell claimed ran an algorithm that switched votes for Mr. Trump to votes for Joseph R. Biden Jr. Dominion machines, she insisted, were being used "to trash large batches of votes."

Mr. Hannity interrupted her with a gentle question that had been circulating among election deniers, despite a lack of supporting proof: Why were Democrats silencing whistle blowers who could prove this fraud?

Did Mr. Hannity believe any of this?

"I did not believe it for one second."
Dominion also filed a defamation lawsuit against Newsmax, Rudy Giuliani, and Sydney Powell for claims that their voting equipment had tampered with the results in 2020.
Since election night, Donald Trump has insisted that Joe Biden's victory was only the result of widespread voting fraud.
One notion that never materialized was that the count was altered by Dominion voting machines.
During the 2024 election, Donald Trump will have the chance to make this mistake right.
But just by reporting on Powell's remarks, Fox News and other conservative media figures are facing criticism.
Even though Powell's statements may not have been true, Fox News had the right to report on what well-known people who claimed to speak for the US president had to say.
Every time Trump blasted a reporter on television during the Trump administration, the press would frequently descend into histrionics about how this was a direct attack on the free press and American democracy.
The lawsuits filed against Fox News for publishing what Powell and others said, according to detractors, have a real chilling effect on free expression.
At the end of the day, no one should be held accountable for simply allowing others to speak their mind, even if it's false.
In fact, that's what CNN does every day.
Stay tuned to DC Daily Journal.