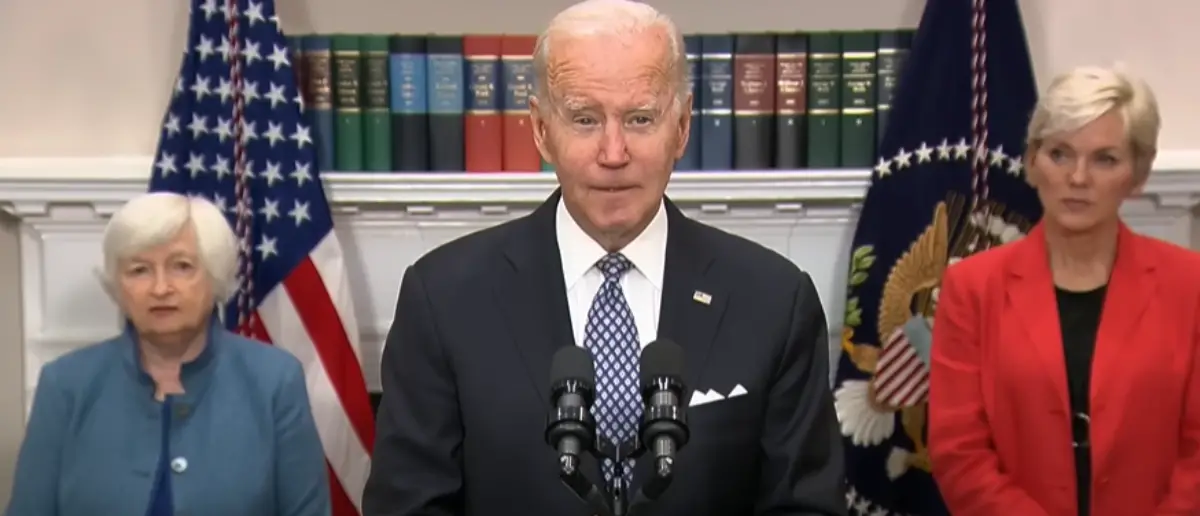 Many believe the Biden administration is in complete disarray. Now the writing is on the wall.
Because the Secretary of State has admitted something about the Biden administration that has raised everyone's eyebrows.
One of the simple facts about foreign policy is that everything is connected. There's no way around it. When your enemy makes a move, that can't be taken in a vacuum, no matter how much you want to believe it.
But that's the mistake that the Biden administration is making right now, and they're making that mistake with one of America's top enemies, Iran.
Recently, the Biden administration announced that they intended to enter into a deal with the terrorist state of Iran to secure the freedom of five American hostages who are being wrongfully detained there.
The cost? A return of $6 billion in currently frozen assets by way of sanctions.
A ton of political experts have criticized the Biden administration for this move, but they are still looking to complete this deal with Iran in the coming weeks.
But that's not all the Biden administration is trying to work with Iran on. They are also working on a new nuclear deal.
President Biden has been critical of former President Donald Trump for pulling America out of the 2015 nuclear Iran deal that was also heavily criticized by those on both sides of the political spectrum.
Donald Trump said the 2015 deal was a bad deal because it granted Iran financial relief and there was no guarantee that they would actually follow the rules set for their nuclear programs.
That much has been proven true because Iran has admitted multiple times in recent years that they are enriching uranium far beyong the 3% they are supposed to be enriching it according to the remnants of the deal.
Biden is trying to resurrect a nuclear deal with Iran but has largely been unsuccessful. And the Biden admin's Secretary of State has given Americans a little insight on to why they've been unsuccessful in their talks with Iran so far.
Secretary of State Antony Blinken said during a press conference this week that the Biden administration's attempts to secure the freedom for five imprisoned Americans has nothing to do with their talks with Iran over their nuclear program.
"Nothing about our overall approach to Iran has changed," Mr. Blinken said at the press conference.
"We've been clear that Iran must de-escalate to create space for future diplomacy."
He said that the move to get Americans out of prison is not in any way "linked" to any other talks they are engaged with Iran on.
"This development, that is the move of our detainees out of prison and to home detention, is not linked to any other aspect of our Iran policy. It is simply about our people," Blinken added.
Later during the conference, Blinken doubled down saying that these are "entirely separate" issues that have nothing to do with each other.
"The agreement that we're pursuing to bring home those who are wrongfully detained in Iran is an entirely separate matter that we want to bring to a successful conclusion. And that's what I'm focused on," Blinked added.
This is a major mistake for Secretary of State Blinken and the Biden administration as a whole to be making.
From Iran's perspective, they likely do not think these two issues are in a vacuum. Ultimately, they want a leg up over the United States because they view America as a sworn enemy.
The Iranian terrorist regime is regularly calling for the eradication of America, Israel, and many other "western" nations. So it stands to reason they will absolutely use the results of one deal against America in talks over a different deal.
It's all the same tyrannical, terrosist state that Iran has been for the last twenty plus years. To view it as anything different is a major mistake.
Stay tuned to the DC Daily Journal.