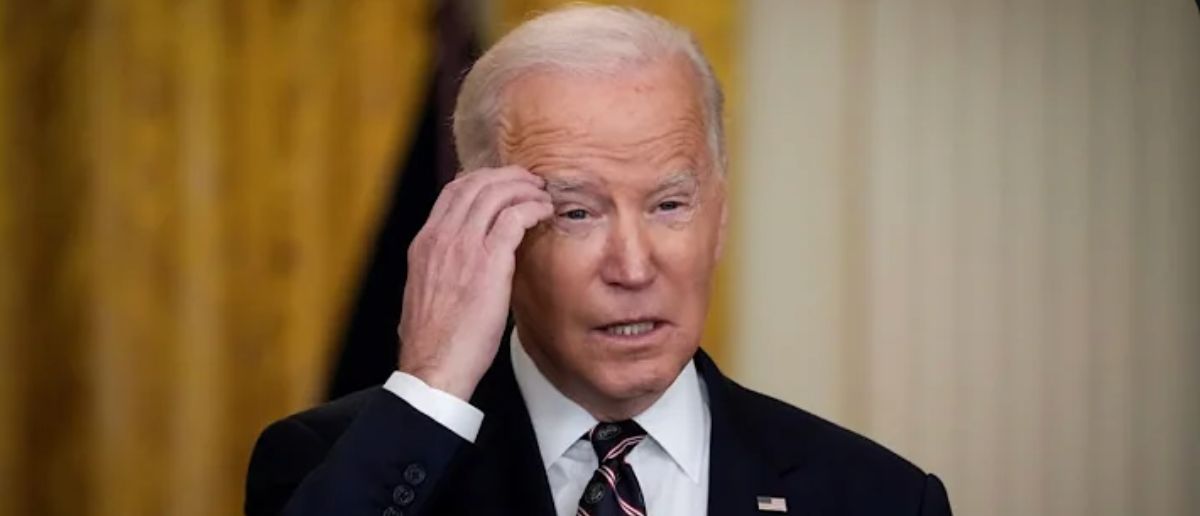 Former President Trump is in the legal fight of his life. The Left isn't pulling any punches.
But a startling White House announcement is a game changer for Donald Trump.
With the news buzzing about Donald Trump's indictment and arraignment on 34 felony charges, much of the country has forgotten about Joe Biden.
Among the talk on how Trump's case will affect his 2024 presidential campaign, no one has even brought up the fact that Joe Biden hasn't said whether he is running or not.
It should be a forgone conclusion – incumbents run for second terms.
But questions surrounding President Biden's competency both mentally and physically have been unavoidable.
He's constantly stumbling over words, losing his place in speeches, and tripping up the stairs.
And reports are leaking showing President Biden will postpone announcing his candidacy until as late as this fall.
Despite initial rumors late last year that he would announce soon after the start of 2023, advisers and close allies of the oldest-ever president told Axios that they do not expect Biden to formally announce his campaign before this summer.
The second political fundraising quarter ends June 30, giving Biden plenty of time to raise funds before making an announcement — and according to the publication, some members of his team are pushing to delay the launch until the third quarter.
If Biden waits until then, he will be breaking with the trend established by his four immediate predecessors, all of whom launched re-election campaigns in the second quarter of their third year in office.
On June 18, 2019, Donald Trump announced his re-election campaign; on April 4, 2011, Biden's former boss Barack Obama announced his bid for a second term; on May 16, 2003, George W. Bush declared his intention to seek a second term; and on April 14, 1995, Bill Clinton announced his re-election campaign.
The White House did not reply quickly to a request for comment.
The allegation comes amid speculation that Biden may eventually withdraw from the 2024 presidential race, despite Biden, his close circle, and the White House have all refuted the assertion.
Jill Biden, the first lady, announced in February that her husband will seek a second term.
"He says he's not done," the 71-year-old said of the president. "He's not finished what he's started. And that's what's important."
The first lady, together with White House advisers Anita Dunn, Michael Donilon, and Jen O'Malley Dillon, reportedly began planning for the incumbent's bid in September of last year.
But voters are suspicious about Biden's capacity to serve a full eight years in the White House due to his age and concerns about his cognitive abilities, according to polls.
Unfortunately for Americans, they aren't going to get to the bottom of it for months now.
Stay tuned to DC Daily Journal.