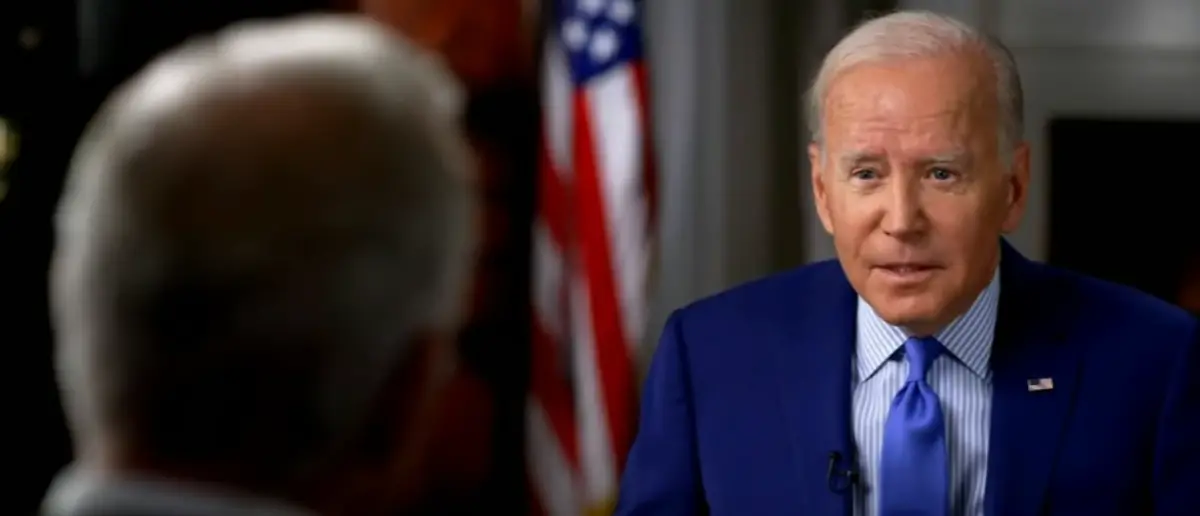 The guise of "moderacy" is over for Biden. We all see him for what he truly is.
Because the Biden admin went full psycho with this shocking statement from the White House.
When the Nashville, Tennessee tragedy took place, millions of Americans were naturally sad, angry, and confused.
Many want answers and legitimately want to prevent stuff like this from ever happening again.
But sadly, there's plenty others who just want to grandstand on this issue and virtue signal at every opportunity they get.
It took the Democrat Party all of a few hours after the tragedy for them to get on their high horse and start telling law-abiding gun owners that this was their fault for owning guns.
The studies on the effectiveness of gun control legislation have been inconclusive at best, and at worst have shown that these gun control laws don't work at all.
And then there's the common sense side of things that everyone should keep in mind: the fact that criminals don't obey laws.
Joe Biden and his Democrat lackeys don't care about these facts, though. They're going to use this as a way to win political brownie points.
Recently at a White House press conference, the question of gun control came up from a reporter in light of the Nashville hate crime against Christians.
The reporter asked if Joe Biden not only supported the ban of the sale and manufacturing of semi-automatic weapons, but if Biden also wanted to confiscate these guns from law-abiding gun owners.
"Does the president support not just banning the sale and the manufacture of semi-automatic weapons, but further than that, confiscation?" the reporter asked Karine Jean-Pierre.
KJP dodged the question and instead ranted about AR-15s being "weapons of war."
"Let me just be very clear, what we're talking about, AR-15s, this assault weapons ban, they are weapons of war," KJP responded.
Jean-Pierre went on to indicate that Biden would happily sign legislation that is confiscatory in nature to allow the federal government to literally take guns away from Americans.
"And he's happy to sign, once that happens, he's happy to sign that legislation that says, 'OK, we're going to remove assault weapons – we're going have an assault weapons ban," the Press Secretary added.
Karine Jean-Pierre is asked if Biden supports gun confiscation — but she won't say. pic.twitter.com/Xh0epIXk4l

— RNC Research (@RNCResearch) March 29, 2023
When she was pressed on the idea of confiscation and how impossible it would be considering that there are tens of millions of Americans who lawfully own these weapons throughout the entirety of the United States, KJP oddly responded with "that's unacceptable."
"That's unacceptable," KJP quickly responded. "That's our response. It's unacceptable that Republicans are saying that there's nothing that we can do."
It sounds a lot like they are pushing for confiscation, despite some Democrats trying to keep the lid on their true feelings.
At least Beto O'Rourke let the cat out of the bag already when he ran for President in 2020 and said "Yes, we're going to take your AR-15s."
That's really what the Democrats want. Full-on authoritarian confiscation.
Stay tuned to the DC Daily Journal.