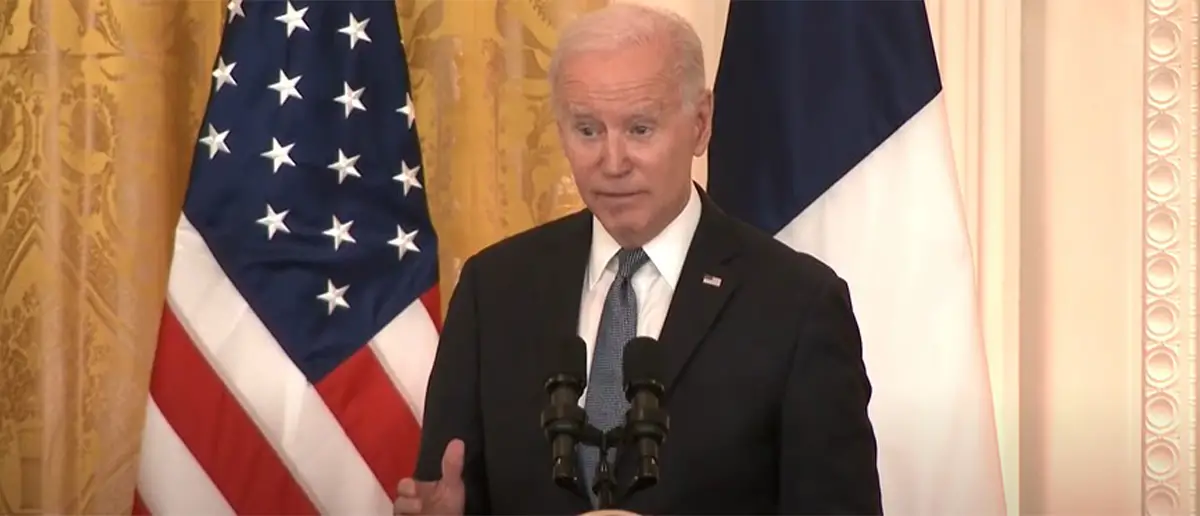 Joe Biden's presidency is in shambles. His complete incompetency has ensured he will go down as one of the worst presidents ever.
And now the Biden administration is in shell shock after 20 congressmen called for impeachment.
The United States is a dumpster fire with Joe Biden at the helm.
Inflation is at a record high, eating away at the paychecks of everyday Americans.
Russia is threatening to global nuclear war thanks to Biden's tactless foreign policy.
And the southern border is like a faucet that won't shut off, allowing over two million illegal immigrants in since the start of Biden's term.
Now it looks like the Biden administration is going to reap what it sowed thanks to Republicans in Congress.
Twenty House Republicans called on Tuesday for the impeachment and expulsion of Homeland Security Secretary Alejandro Mayorkas in the next Congress for failing to stop the southern border migrant issue.
Rep. Andy Biggs (R-Ariz.), who presented impeachment articles against President Biden's DHS secretary last year, led the delegation of lawmakers at a press conference on Tuesday, outlining the legal case for how Mayorkas "has committed high crimes and misdemeanors" that warrant impeachment.
"Secretary Mayorkas has released more than one million illegal aliens into the country," Biggs said. "Most of these released illegal aliens will never be heard from again."
The Arizona Republican, who has said he will run for Speaker of the House against Rep. Kevin McCarthy (R-Calif.), argued that Mayorkas has "failed to maintain operational control of the border as required by law," "may have lied to Congress" when he testified that the situation at the border was under control, and has not detained illegal immigrants as required by law.
"The law is clear, illegal aliens shall be detained," Biggs said.
Several other House Republicans took to the floor on Tuesday to criticize Mayorkas' handling of the border situation.
"He knows what to do, yet he's literally refusing to do it – purposefully," said Rep. Chip Roy (R-Texas).
Mayorkas, according to the border state Republican, is "purposefully endangering the American people and migrants who seek to come here."
"You bet this is a high crime and misdemeanor," Roy added.
Rep. Lauren Boebert (R-Colo.) asserted that it's time for House Republicans to "act" and not "just speak about what is happening" at the southern border, and that impeaching Mayorkas "is the appropriate place to start."
"Secretary Mayorkas has refused to address this crisis. But we won't. He regularly lies to the American people, claiming that the southern border is closed. I've been there. It's wide open," Boebert said during the press conference.
"In the private sector, if you don't do your job, you get canned. So why is Mayorkas still our DHS Secretary when there were 230,678 illegal encounters at our southern border in October alone?" Rep. Barry Moore (R-Ala) tweeted on Tuesday.
In order for Mayorkas to be impeached, the House would need to pass a resolution stating the case for the crimes and malfeasance committed by the DHS head by a simple majority vote.
The Senate would then hear the impeachment trial, and two-thirds of senators would have to vote to convict Mayorkas in order for him to be removed from office, which is highly unlikely in the Democrat-controlled upper house.
Mayorkas came to El Paso, Texas, on Tuesday to "meet with the CBP workforce, review operations, and meet with local officials and organizations," according to the Department of Homeland Security.
Stay tuned to DC Daily Journal for updates on this developing story.