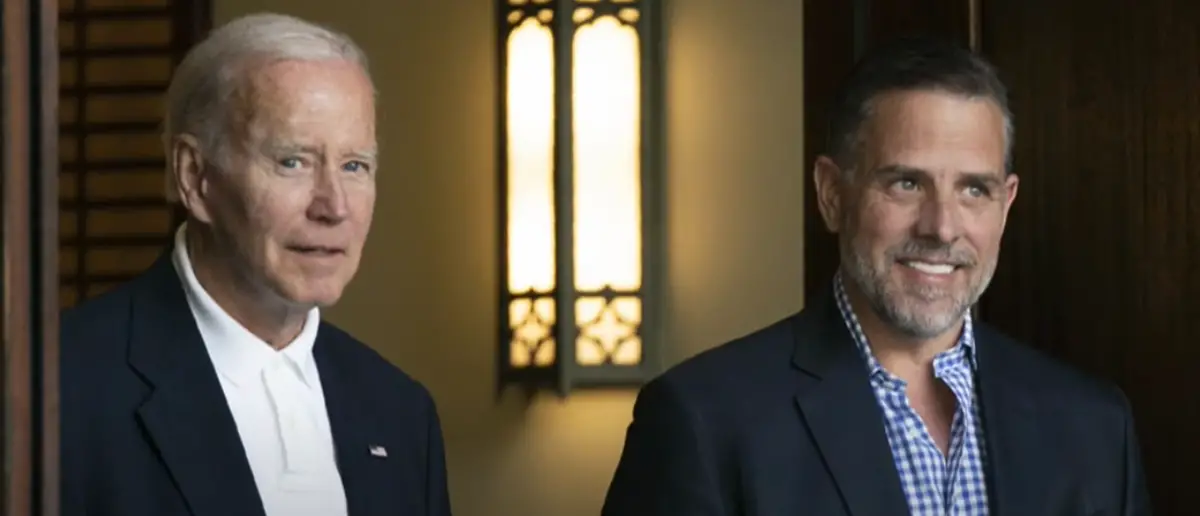 The Biden family's corruption is well-documented at this point. They abused Joe Biden's position as Vice President for their own personal gain, particularly Hunter Biden.
But now the entire Biden family might be going to prison after what the feds just found.
Joe Biden has been a career politician in Washington, D.C., spending upwards of 53 years there in a variety of capacities including U.S. Senator, Vice President, and now President.
Anytime a politician has spent that long in the D.C. Swamp, there's almost a guarantee that they've been involved in at least a handful of scandals.
That's just how politics has worked since the birth of America.
And the Bidens are no different.
But probably the most scandal-ridden member of the Biden family is Joe Biden's son, Hunter.
Hunter Biden's scandals include alleged money laundering crimes, hard drug addictions, and corrupt business dealings in Ukraine during his father's Vice Presidency between 2009-2017.
Many Americans want to see justice served and see Hunter Biden serve time for his crimes and corruption like the obvious abuse of his father's power during his time on the board for a Ukrainian gas and energy company called Burisma.
In December of 2020 – after the election, of course – Hunter Biden announced that he was under investigation for tax crimes and potential money laundering.
That investigation may be turning into charges and maybe even a conviction as well.
An exclusive report from The Washington Post has indicated that federal agents currently believe they have sufficient evidence to charge Hunter Biden for said tax crimes and even for falsifying a statement for a gun purchase.
The Washington Post writes:
Federal agents investigating President Biden's son Hunter have gathered what they believe is sufficient evidence to charge him with tax crimes and a false statement related to a gun purchase, according to people familiar with the case. The next step is for the U.S. Attorney in Delaware, a Trump administration holdover, to decide on whether to file such charges, these people said.

The investigation into Hunter Biden began in 2018, and became a central focus for then-president Donald Trump during his unsuccessful 2020 reelection effort.
This could be the beginning of the end for Hunter Biden and the whole Biden family.
Joe Biden is already a massively unpopular President and if his son is charged – maybe even convicted – for these crimes, it would leave a stain that Biden and the Democrats wouldn't be able to wash out before the 2024 election cycle.
There are also reports that Biden has been aware of some of his son's corruption and crimes.
In a voicemail from 2018 from Joe Biden left on his son's phone, Joe Biden was fully aware of his son's business deals overseas despite Joe saying he never spoke with Hunter about any of that at all.
The truth is that the crimes probably don't begin and end with just Hunter Biden.
The whole Biden family could be involved in these crimes to some degree, which would certainly put a bitter end to Joe Biden's political career if that were to be true.
And if Hunter is on his way to prison if he gets convicted, the rest of the Biden family should be awfully nervous.
Stay tuned to the DC Daily Journal.