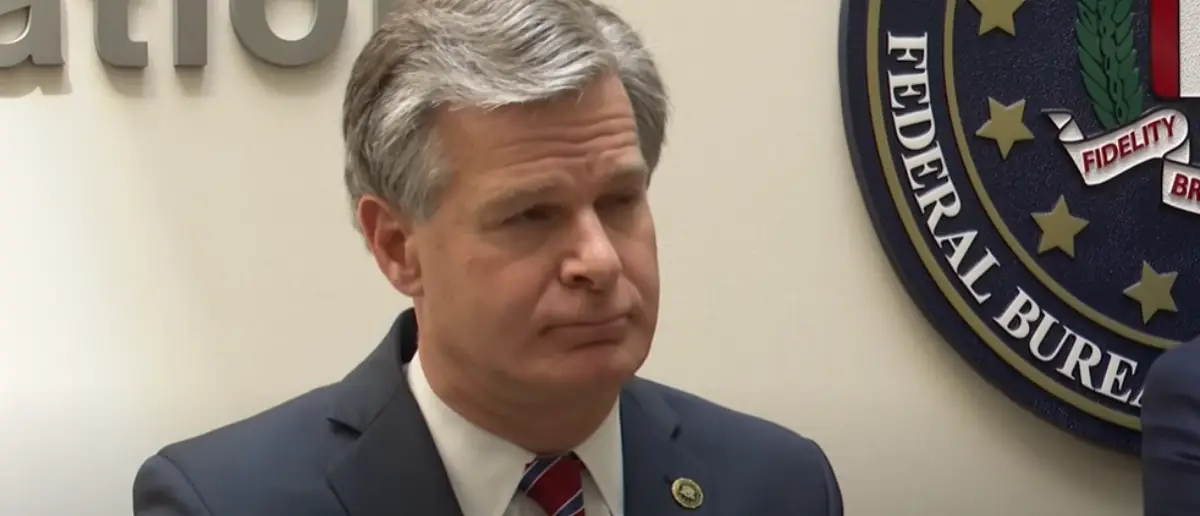 The radical Left has gotten its tentacles into every institution in the country. Even the nation's top law enforcement agency isn't immune to their schemes.
And the FBI is in chaos after being exposed in this damning report.
Joe Biden and his Democrat pals in Congress want nothing more than for every government bureau and employee regurgitating liberal talking points.
Over the past few decades, they've gotten their way.
Whether it's the Department of Education, where they push gender ideology, critical race theory, and LGBT propaganda…
…Or the U.S. military, where Trump supporters are labeled as possible extremists and forced to undergo Diversity, Equity, and Inclusion training, the Left is consolidating power.
And the FBI has made massive headlines for being one of the worst perpetrators of anti-conservative violence and corruption.
Thanks to Joe Biden's DOJ, the agency raided Donald Trump's home, arrested pro-lifers with SWAT teams for no good reason, and demoted any FBI agent who expressed conservative views.
One of their biggest scandals has been their handling of the Hunter Biden Laptop story.
In the lead-up to the 2020 presidential election, the FBI made it clear that agents were not allowed to pursue information that could be unfavorable to the Biden family.
They reasoned that they didn't want to "influence" the election. That's right, they played cover for Biden so he wouldn't lose in 2020.
They even went as far as to tell Facebook CEO Mark Zuckerberg to censor the story on the social media giant's platform.
"Basically, the background here is the FBI, I think, basically came to us — some folks on our team — and was like, 'Hey, just so you know, like, you should be on high alert,'" Zuckerberg told Joe Rogan in a podcast in August of this year.
But a report just came out that proved the FBI was just playing politics.
In an amended complaint released by Missouri Attorney General Eric Schmitt's office, Laura Dehmlow, the section chief of the bureau's Foreign Influence Task Force, and Elvis Chan, who manages the cyber branch of the FBI's San Francisco field office, were "involved in the communications between the FBI and Meta that led to Facebook's suppression of the Hunter Biden laptop story."
According to the New York Post, Dehmlow and Chan made multiple donations to leading Democrats in 2020:
Federal Election Commission records show that Dehmlow and Chan donated a total of $160 to Democrats in 2020. Chan contributed $50 each to Jon Ossoff and Raphael Warnock for their Georgia Senate runoff campaigns in November of that year, while Dehmlow gave the Democratic National Committee $60 in $10 increments between March 30 and August 30.
While federal prosecutors mull over pressing charges against Hunter Biden after a multi-year FBI investigation in the president's son, many FBI whistleblowers believe there is plenty of evidence to charge him with tax crimes.
If there was evidence of crimes committed by Hunter Biden, what justification could the FBI have in delaying breaking the story other than to do the bidding of Democrats and the Biden family?
Americans need answers.
Stay tuned to DC Daily Journal.