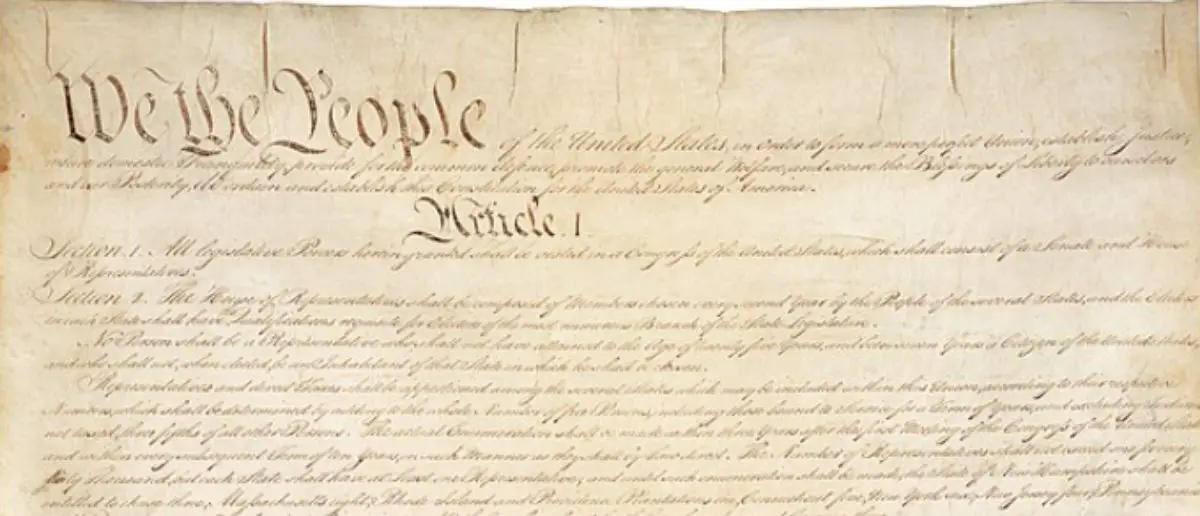 Americans' right to free speech is one of the cornerstones of our republic. But even that isn't sacred anymore.
And the the First Amendment is under attack in this battleground state.
For decades, there has been a seismic shift in how people in the US understand free speech.
Conservatives, for their part, have remained steadfast in their support of anyone's right to say what they think even if they disagree with it.
Meanwhile, liberals are trying to push the idea that speech is violent and should be labelled as a hate crime depending on who says it.
That crackpot theory has been mostly relegated to college campuses and radical extremists.
But now a police department has made it clear what they think of your rights.
Damon Atkins, of Pennsylvania, was arrested on Tuesday after quoting the Bible at a 'Pride' event. He hardly got three words out before being handcuffed.
Matthew Wear, another demonstrator, filmed the scene outside Reading Courthouse in Reading, Pennsylvania. Wear happened upon the event and began preaching until a cop threatened to arrest him. "But the Gospel went out," Wear remarked in the video. "By the grace of God I could preach for about 10 minutes."
In the video, Atkins arrives at the event with a banner that says "Jesus said go and sin no more" and wearing a white T-shirt that says "You must be born again."
Sergeant Bradley T. McClure addressed Atkins upon his arrival.
"Let them have their day," McClure said in a video interview.
"This is public property," said Atkins. As the confrontation heated up, Atkins remained firm.
"You know who's cheering for this? The people that are in hell," Atkins said. "So you do you, and I'm gonna do me."
Atkins later explained that he was referring to Luke's Gospel's narrative of the Rich Man and Lazarus, in which a rich man in hell asks Abraham to warn his brothers of the pain and torture of damnation.
McClure quickly went away, but when Atkins resumed, McClure returned with handcuffs.
"God is not —" Atkins began, but was quickly captured before he could finish. Later, Atkins stated that he planned to quote 1 Corinthians 14:33: "…God is not the author of confusion, but of peace."
As Atkins was led away, the crowd at the pride gathering applauded and cheered.
"The main reason I was there was because of love," Atkins explained. "Because Jesus has taught me to love my neighbor as myself."
Enrique Castro, the executive director of Reading Pride, replied to the arrest live on stage.
"God bless you, Allah bless you… and bring some love into the heart of yours," Castro said.
According to Atkins, individuals regard a call to repentance as cruel because it does not support the immoral behavior that society rewards.
On Tuesday, Atkins told the Christian Broadcasting Network (CBN) that he informed the officer, "I'm not being rude, I'm just here to spread the Gospel of good news!" Jesus Christ saved me, and he can save you as well."
McClure instructed him to "be quiet."
McClure accused Atkins with breaching the law against Disorderly Conduct. In a statement, the officer stated:
I immediately approached him and told him that, while he was free to stand on that side of the street and hold his sign … He could not cross the street nor yell comments intended to disrupt the event.
"Less than a minute later, he resumed yelling derogatory comments to the people at the event," McClure wrote. "Because I had already given him warning, I immediately told him he was being arrested for disorderly conduct."
Atkins' next court appearance is scheduled for June 16.
Stay tuned to DC Daily Journal.