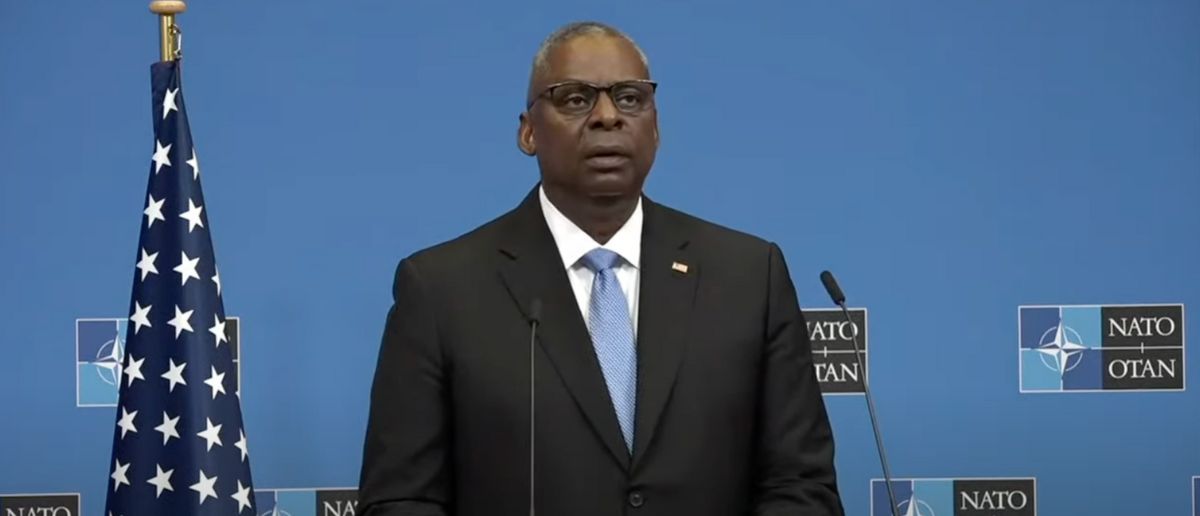 Joe Biden has made America far less safe than anytime under Trump. It's almost like he wants the chaos.
And now the Pentagon made a harrowing announcement that has Americans worried sick.
Israel and Palestine are at each other's throats right now.
After Hamas stormed across the Israeli border, killing over a thousand innocent civilians, Israel looks poised to invade the Gaza Strip.
As the leading superpower of the world, you would think we'd be trying to end conflicts.
But it almost seems like we're gearing up for something much worse.
After consulting with President Joe Biden, Defense Secretary Lloyd Austin ordered the deployment of more U.S. troops to the Middle East on Sunday.
"I have placed an additional number of forces on prepare to deploy orders as part of prudent contingency planning, to increase their readiness and ability to quickly respond as required," he said in a prepared statement.
The number of forces placed on prepare-to-deployment orders was not revealed, but the Pentagon previously acknowledged a figure of around 2,000.
Some troops would be sent from the United States, while others would be sent from Europe or other theaters of action.
Austin also stated that he has activated the deployment of a Terminal High Altitude Area Defense (THAAD) battery and additional Patriot battalions to various places in the region to increase protection for U.S. forces.
Iran's proxy forces have lately committed strikes on U.S. installations in Iraq and Syria, as well as launched rockets from Yemen that were shot down by a U.S. guided missile ship.
U.S. Destroyer Shoots Down Iran-Backed Houthi Missiles, Drones 'Potentially' Targeting Israel https://t.co/O2HFKqteXA via @BreitbartNews

— Kristina Wong 🇺🇸 (@kristina_wong) October 20, 2023
Austin also stated in his statement that the decision was made following extensive discussions with Biden about "recent escalations by Iran and its proxy forces across the Middle East Region."
He stated that the measures were intended to "bolster regional deterrence efforts, increase force protection for U.S. forces in the region, and assist in the defense of Israel."
The Pentagon has previously stated that the troops would not be engaged in combat, and Israel has stated that it has not requested U.S. troops to fight.
Following the deployment of the USS Dwight D. Eisenhower Carrier Strike Group to the Middle East, the USS Gerald R. Ford Carrier Strike Group was sent to the Eastern Mediterranean Sea.
"I will continue to assess our force posture requirements in the region and consider deploying additional capabilities as necessary," he said.
This last statement is the real issue.
We aren't saying that this is all we're going to do. We could be on the way to war, and our government officials won't even level with us.
Stay tuned to the DC Daily Journal.